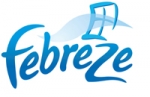 Febreze Air Filters furnace filters come in many standard sizes, and are interchangeable with other brands that are the same size. While we may not carry the Febreze Air Filters brand specifically, we do have size-matched replacements for the filter you need.
For most sizes you will have several options to choose from so you can get a higher quality filter or save a little money with a cost efficient model. Using the drop-down boxes to the left, enter the dimensions from your existing filter.
Febreze replacement furnace filters are effective in removing odors in a similar manner as spraying the liquid Febreze on your furniture, drapes and throughout your home. Febreze has been creating quality products for years and making homeowners proud to have odor free homes. The discount replacement filters for Febreze filters are every bit as effective in improving air quality as the originals. These replacement filters are a perfect fit for residential homes.
These discount replacement filters are available in a number of varieties and sizes. In addition, these non-OEM filters are available with a Minimum Efficiency Reporting Value (MERV) rating up to 13, which is an excellent choice for people who suffer from seasonal allergies such as hay fever. Those who suffer from allergic asthma triggered by pet dander, dust, mold spores and smoke will also appreciate the effectiveness of these replacement filters. Discount replacement filters with a MERV 13 rating will remove allergens such as common household dust and dirt, lint, debris from dust mites, pollen and mold spores, smoke from cigarettes and cigars, emissions from vehicles, pet dander and bacteria.
A MERV 13 rated discount replacement filter will remove at least 90% to 99% of fine air particulates, which will not only prevent allergy and asthma symptoms in the home but will ensure your furnace is operating at peak proficiency for many years. This will decrease the amount of maintenance you will need on your HVAC system and increase the amount of money you can save.
Replacement schedules for the non-OEM filters that we sell are the same as OEM Febreze replacement filters. It is important to know the expected replacement schedule for your filters and check the filters between replacements. The particular variety of replacement filters for Febreze filters ranges from one month to six months. To ensure optimal performance it is important to check the filter for replacement recommendations. It is possible to need a replacement filter earlier than the scheduled replacement, especially during allergy season.
DiscountFilters.com does not charge a shipping fee. There is no minimum order size so you can order just one filter or any number of filters. If a return is necessary there is no shipping fee to return the filters, although the filters must be unused and in their original packaging. Returns must be in the same condition as when they were shipped and must be received within one year of purchase for a full refund.