Arm & Hammer Air Filters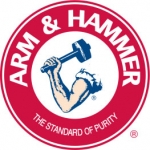 Arm & Hammer Air Filters furnace filters come in multiple standard sizes, and are interchangeable with other brands in the same size. Sometimes we may not carry the Arm & Hammer Air Filters brand you need specifically, but we do have size-matched replacements.
Most filter sizes have several options for you to choose to get a higher quality filter or a more cost efficient model. The drop-down boxes to the left will allow you to enter the dimensions from your existing filter.

Save Your Furnace Tip #5:
Make sure your filter fits snug in its slot or cabinet. Gaps that allow air to bypass the filter can significantly reduce its effectiveness.