Dynamic Air Cleaner Refills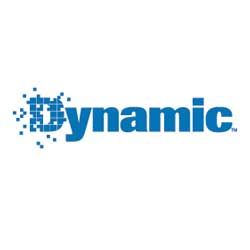 ---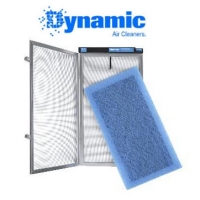 Replacements for Dynamic 1" Polarized-Media Electronic Air Cleaners.
Dynamic Air Cleaners make your home cleaner, healthier, and safer by:
Turning your home's central heating and cooling system into a high efficiency air cleaning system
Removing sub-micron particles and other contaminants that other filters miss, including bacteria, odors and smoke
Removing allergens such as pollen, mold spores and dust mite pellets
Capturing over 97% of particles .3 microns in size. keeping your entire home cleaner
Dynamic Air Cleaners install into existing filter tracks in the air handler or return air grilles which eliminates the need for costly ductwork modifications. The 24V air cleaner connects to R and C terminals on most furnace control boards or plugs directly into a standard household wall outlet using an optional plug-in transformer.
To replace the Dynamic Media Pad:
Switch the thermostat to the "off" position and turn off the power to furnace/air handler
Open the filter access door or panel
Unplug the adapter cord from the air cleaner
Remove the air cleaner. If dust has accumulated on the outer screens of the air cleaner, brush or vacuum to clean
Carefully open the air cleaner and remove the old media pad and discard into a garbage bag
Position the new media pad - the pad should lay flat and be centered within the frame. Use only genuine Dynamic replacement media pads. Other filter material will not work with your Dynamic Air Cleaner and will void the warranty
Close the air cleaner and plug the adaptor cord into the air cleaner powerhead
Re-install the air cleaner into the air handler and restore the power to the air cleaner
Dynamic Air Cleaner refill filters work with most air cleaners and work to block up to 97% of all airborne particles as small as 0.3 microns. Having this level of defense against airborne allergens makes Dynamic a great choice for anyone concerned with the quality of air in their home or office.
These filters are designed for Dynamic Air Cleaner's Polarized Media Electronic air filters. They are available on this site in standard three packs and are ready to use upon arrival. The beauty of using Dynamic air filters is how they help to turn a standard heating or cooling system into a high-efficiency heating and cooling system by trapping many of the allergens other filters would allow through. Since the more efficiently the system runs, the more cost effective it can be to the owner, using these easy-to-install air filters will more than pay for itself in the long run.
Dynamic air filters will help eliminate pollen, dust, dust mite pellets, smoke, pet dander, mold spores, bacteria, auto emissions and tobacco smoke from a home's air. This level of protection not only takes some of the workload off the HVAC system itself, but also works to keep you healthy because of these particles being removed. This too can save you money by reducing the number of doctor visits and prescription antibiotics you may have to normally take when you get sick.
Dynamic customers can also take solace in knowing they can order these filters from us at a deep discount and know they filters be shipped directly to their doorstep at no additional cost. Being able to save money, increase your chances for better health, and have these great air filters shipped to your front door are three solid reasons to choose Dynamic air filters.