Ultravation Air Filters
We sell the genuine Ultravation Product with Progressive Media in the 20x25x5 and 16x25x5 sizes - make sure you are getting the factory original!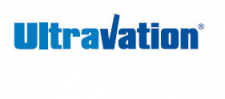 Ultravation Air Filters furnace filters come in many standard sizes, and are interchangeable with other brands that are the same size. While we may not carry the Ultravation Air Filters brand specifically, we do have size-matched replacements for the filter you need.
For most sizes you will have several options to choose from so you can get a higher quality filter or save a little money with a cost efficient model. Using the drop-down boxes to the left, enter the dimensions from your existing filter.
Vermont-based Ultravation is proud to be an American manufacturer. The company has developed a reputation of creating innovative technologies for improving indoor air quality. Its products are distributed nationwide.
Ultravation manufactures both residential and commercial products. Its products are used in a variety of commercial settings, including hospitals, colleges and universities, restaurants, offices, schools, theaters and other indoor public areas.
DiscountFilters.com sells products for Ultravation in the 20x25x5", 16x25x5" and 16x25x3" sizes. The 20x25x5" and 16x25x5" sizes are factory originals, while the 16x25x3" filter is an Ultravation replacement that is manufactured by another company.
Ultravation Progressive Media reduces the most prevalent indoor air problem: airborne particles. The media is a layered filter system with a Minimum Efficiency Reporting Value (MERV) rating of 11.
MERV is a rating system developed in the 1980s by the American Society of Heating, Refrigerating and Air-Conditioning Engineers that measures the effectiveness of filters. The ratings range from 1 to 16.
The MERV 11 rating earned by the Ultravation filters means the filter can trap and hold more dirt than most other filter designs without excessive air restriction. The filter's Shaped UltraStrand Fibers are electrostatically charged to capture and hold tiny particles.
The MERV 11 rating that the Ultravation filters have means that they will have 85% efficiency for particles 3 to 10 microns in size. This MERV rating is regarded as a premium level of performance for residential applications. Ultravation's Progressive Media filters keep your HVAC system running at peak efficiency. The filter keeps the system's coils clean, so the heating and cooling process takes less energy. These six-month filters also last longer than many other residential filters.