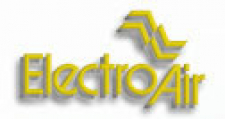 Electro-Air Air Filters furnace filters come in many standard sizes, and are interchangeable with other brands that are the same size. While we may not carry the Electro-Air Air Filters brand specifically, we do have size-matched replacements for the filter you need.
For most sizes you will have several options to choose from so you can get a higher quality filter or save a little money with a cost efficient model. Using the drop-down boxes to the left, enter the dimensions from your existing filter.
Electro Air Systems Inc. has been installing and servicing heating, air conditioning and domestic hot water heating since 1995. Although this company is fairly new in the heating and air conditioning community, it has quickly become well respected.
Discount filters for Electro Air Systems are available in a variety of sizes. Original Manufacturer Equipment, or OEM, replacement filters are guaranteed to meet the specifications set forth by the manufacturer and the non-OEM filters are designed to fit these same systems with the same or better specifications. All of the discount replacement filters have a Minimum Efficiency Reporting Value (MERV) 11 rating - meaning they are effective in removing at least 85% of fine air particulates from a residence. Such pollutants include pet dander, dust and lint from the air; the filters are also effective in removing pollen, mold spores, smoke and auto emissions from the air.
These discount replacement filters are created with a chemical free, electrostatically charged media that is pleated to ensure even distribution of the particulates, which keeps the system operating at peak efficiency. The frame is constructed of sturdy beverage board and is ready to install on delivery.
OEM replacement filters have a recommended replacement schedule of six months. Our non-OEM filters follow the same schedule and are just as effective. It is recommended to examine the filter at least once per month in order to ensure the system is operating at peak efficiency. It may be necessary to change the filter more often than recommended, especially during the allergy months.
There is no minimum order size when you order from us. Shipping is always included at no additional charge. The return policy is simple. Send your filters back within one year of purchase in the original packaging for a full refund.