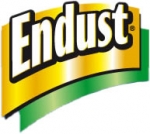 Endust Air Filters furnace filters come in many standard sizes, and are interchangeable with other brands that are the same size. While we may not carry the Endust Air Filters brand specifically, we do have size-matched replacements for the filter you need.
For most sizes you will have several options to choose from so you can get a higher quality filter or save a little money with a cost efficient model. Using the drop-down boxes to the left, enter the dimensions from your existing filter.
Replacement Endust furnace filters come in a variety of sizes and are ideal for home and commercial settings. These discount replacement filters range in Minimum Efficiency Reporting Value (MERV) from MERV 4 to MERV 13, with prices ranging accordingly. While DiscountFilters.com may not have original OEM filters, the non-OEM filters are just as effective at removing particulates from the air.
The higher the MERV rating, the more allergens these filters will remove from the air. This increases air quality and purity. The discount replacement filters for Endust are available in fiberglass media, chemical free synthetic media and carbon fiber media that will meet the needs of any individual. In addition, there is a reusable filter which is washable. This filter has a MERV 5 rating and reduces the amount of waste going into local landfills.
Original Equipment Manufacturer (OEM) filters generally remove approximately 85% of air pollutants. These non-OEM filters are just as effective at removing particulates such as dust and pet dander, lint, mold spores, bacteria and smoke from the air. People who suffer from seasonal allergies such as hay fever or allergic asthma will appreciate the purity of the air in their homes.
The recommended replacement schedule for these non-OEM filters differs with each filter type. Check the packaging for replacement recommendations. To ensure these filters are operating at their peak proficiency they should be checked between scheduled replacements. This is important at any time throughout the year but especially during allergy season.
Both shipping and returns are always free and easy. There are no hidden charges when ordering and no minimum order requirements. If for some reason you are not satisfied with these discount replacement filters you can simply return them to us within one year of purchase. You will receive a full refund as long as the filters are in their original packaging and in the same condition as when they were shipped.