High-Quality, Affordable Filters For Your Entire Home
Find
A/C or Furnace Filter
Air Conditioner or Furnace Filter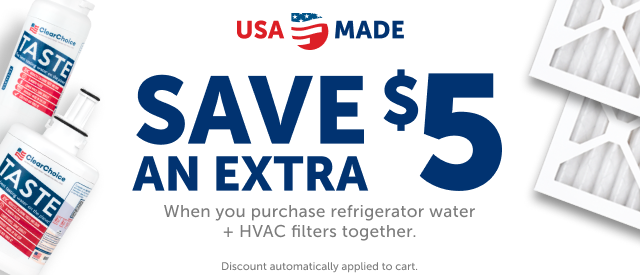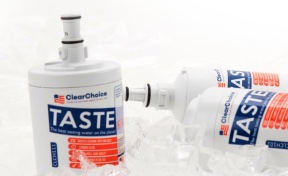 Popular Refrigerator Water Filters
Most Common Fridge Filters: Our top refrigerator water filters are the UKF8001, MWF, DA29-00020B, DA29-00003G, W10295370, 4396508, ADQ36006101, WFCB, WF1CB, WF2CB, 4396710 filter and more. All of these discount water filters fit a variety of refrigerator models, are easy to install and operate and are great filter replacements for name brand filters. Use the fridge filter finder above to select your brand of refrigerator and use the prompts to identify your exact refrigerator filter model.
Frequently Asked Questions
What kinds of filters do you sell?
We try to stock any air or water filter you might need around your home or business. We sell more refrigerator water filters and furnace/air conditioning filters than anything else. If you need a replacement filter for your humidifier, portable air cleaner, pool, hot tub, or water filtration system we probably have what you need in-stock!
Where are your filters manufactured?
Most (but not all) of what we sell is manufactured in Greenwood, Indiana (near Indianapolis) by us. Some of our products are source internationally or from other manufacturers who produce products domestically or overseas. We manufacture pleated air filters and refrigerator water filters in Indiana, USA.
How do I know if my refrigerator uses a filter?
If your refrigerator makes ice cubes or dispenses water it probably needs a filter. In recent years – most refrigerator manufacturers have made a filtration system "standard equipment". We would suggest using our filter finder utility – or simply typing your refrigerator model number into our search box.
What is the best kind of filter for my furnace or air conditioner?
What air filter you choose depends on the dimensions of your filter slot. We offer air filters in a wide range of efficiencies. We feel that a pleated filter with a MERV 11 efficiency rating offers the best combination of performance and value.
How often should I change my refrigerator water filter?
To take the guesswork out of this equation, many manufacturers have incorporated digital timers into the refrigerator electronics – but generally refrigerator water filters should be replaced every 6 months.
Can I save money by buying air filters in bulk?
We offer air filters in multiple pack sizes to best meet your needs. Depending on the type of filter you require – you may be able to buy 2-packs, 4-packs, 6-packs, or even 12-packs of air filters. There are pricing incentives to purchase larger quantities.
Do you have refrigerator water filters that fit my brand of refrigerator?
There are many brands of appliances – but only a few companies that manufacture refrigerators. We stock refrigerator water filters for all popular brands, including Whirlpool, Kenmore, Frigidaire, KitchenAid, LG, Samsung, GE, Bosch, and others.
Do you offer filters for my pool?
We offer replacement filter cartridges for the most popular swimming pool filter systems. Enter your dimensions, brand, or part number in our pool filter finder to find the correct filter for your pool system. We also stock a wide selection of water filters for spas and hot tubs.
What does a cabin air filter do in my car?
Cabin air filters are engineered to capture harmful airborne particulate that enter the vehicle's ventilation system, keeping the air inside your car clean. Changing your cabin air filter every 12 months or 15,000 miles can help ensure optimal airflow and filtration efficiency. Use our cabin air filter finder to choose the correct product for your vehicle.