Free Shipping & Returns

Free Shipping for all domestic orders. No minimum order, no special rules, no hidden fees.

Free returns if you're not completely satisfied for any reason.

1 Year Purchase Guarantee

We know buying replacement filters can be a challenge, especially if it's your first time. That's why we make your purchase risk free by offering free returns for up to 1 year. Learn more

Made With Care in Indiana, USA

Our ClearChoice fridge and AirX filters are made in our factory and headquarters here in Indiana, with great attention to quality. Don't settle for poorly-made Chinese knock offs. Filters are not just replacement parts, they are the water and the air that our families drink and breathe.
Find
A/C or Furnace Filter
Air Conditioner or Furnace Filter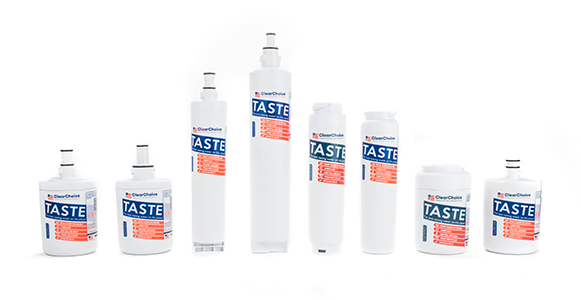 Most Common Fridge Filters: Our top refrigerator water filters are the UKF8001, MWF, DA29-00020B, DA29-00003G, W10295370, 4396508, ADQ36006101, WFCB, WF1CB, WF2CB, 4396710 filter and more. All of these discount water filters fit a variety of refrigerator models, are easy to install and operate and are great filter replacements for name brand filters. Use the fridge filter finder above to select your brand of refrigerator and use the prompts to identify your exact refrigerator filter model.