Filtrete Model 3US-AF01 Water Filter Cartridge for Standard Filtration System
3M 3US-AF01 | Our#: 172622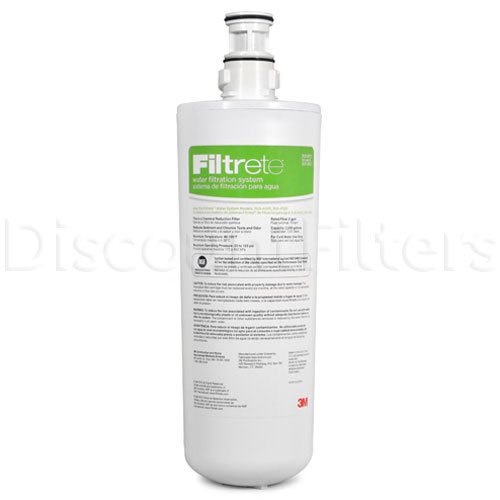 Description
---
Click to View More Info and Video!

FiltreteT Model 3US-AF01 Water Filter Cartridge for Standard Filtration System

Replacement cartridge for 3M FiltreteT 3US-AS01 Standard Faucet Water Filtration System. Also fits Whirlpool Water Systems models WHCF-SUF, WHCF-SUFC.
Features:

6 month filter life
Operating temperature - 40-100F
Operating pressure - 25-125 psi
Rated flow - 2 gpm
Capacity: 2,000 gallons
5 micron nominal removal - better sediment removal with lower micron rating
For cold water use only
Filter height - 10"
Filter Replacement Instructions:

1. Place pan under filter to collect any residual water during cartridge change-out.
2. Grasp cartridge and turn to the left (counterclockwise) until cartridge comes to a complete stop (water automatically turns off). Gently pull cartridge downward to remove.
3. Ensure that o-rings are present on the cartridge and are seated into grooves; moisten o-rings with water. DO NOT use any petroleum products to lubricate the o-rings.
4. Align tabs of new filter cartridge with existing filter head and insert new filter cartridge into head. Turn cartridge to the right (clockwise) until cartridge stops.
5. Flush new cartridge for 5 minutes.
Specifications:
| | |
| --- | --- |
| Capacity: | 2,000 Gallons |
| Certifications: | NSF 42 |
| Dimensions: | 10" L |
| Flow Rate: | 2 GPM |
| Micron Rating: | 5 Microns |
| Reduction Claims: | sediment, rust, chlorine taste and odor |
Fits In These Systems:
Whirlpool:
WHCF-SR
WHCF-SRC
WHCF-SUF

Save Your Furnace Tip #3:
Did you know that the nominal size of your air filter is probably not the same as the actual size? Just like measurements on lumber, the actual size of an air filter is usually slightly smaller than the nominal size.