Doulton W9380020 | Our#: 199381
Doulton Duo Undersink Water Filter System - W9380020
Doulton W9380020 | Our#: 199381
Fast Shipping & Free Returns
100% Compatibility Guarantee
Original Doulton dual-stage water filter system
Includes limescale reduction filter
Includes Ultracarb Ceramic filter
Made in England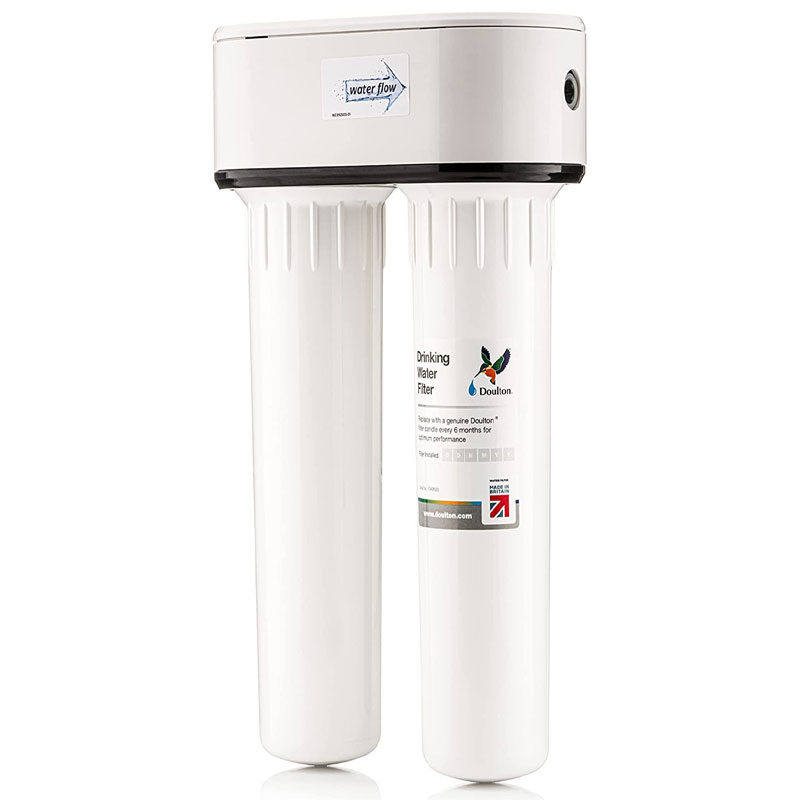 4 people in your area recently purchased this product!
In Stock
Ships in 24 hours
Fast Shipping & Free Returns
100% Compatibility Guarantee
Frequently Purchased Together
Product Details
This undersink filtration system provides you with filtered water on demand. It installs easilly under your sink with 3/8" Push-Fit connections (installation kit not included). The system includes 1 (one) limescale reduction pre-filter and 1 (one) Ultracarb ceramic filter.
Stage 1 - Limescale reduction
Protect against the damaging effects of hard water by using the Doulton® CleanSoft limescale reduction cartridge in the first chamber of the DUO drinking water filter. Reduces limescale build up in kettles. Reduces temporary hardness in drinking water. Prevents an unpleasant film forming on the surface of tea. Limescale cartridge life - 3 months typical usage before cartridge replacement is required
Stage 2 - Ultracarb
Multistage filtration in one filter cartridge:
Stage I - Outer Shell-Micro Filtration
Stage II - Anti-Bacterial formula within the ceramic matrix inhibits microbial growth
Stage III - Activated carbon in the Ultracarb candle takes out chlorine and organics improving taste and odor
Stage IV - Ultracarb also contains heavy metal removal media, which takes out toxic lead Ultracarb filter candle life - 6 months* before replacement of the ceramic filter required
*Cartridge and filter candle life may vary depending upon your local water conditions.
Testing & Certification:
NSF and WRAS testing and certification - to standard NSF/ANSI 42 Drinking Water Treatment Units - Aesthetic Effects and NSF/ANSI 53 Drinking Water Treatment Units - Health Effects. Manufacturer is audited by the British Standards Institute (BSI) and achieved BS EN ISO 9001 quality standards
---