Doulton W9123053 | Our#: 197489
Doulton 10" Ceramic Ultracarb Water Filter Candle - W9123053
Doulton W9123053 | Our#: 197489
Fast Shipping & Free Returns
100% Compatibility Guarantee
Genuine OEM Ultracarb filter from Doulton
Outer ceramic shell
Activated carbon layer
99.9% efficient - plus filtration of bacteria, cysts, turbidity
Made in England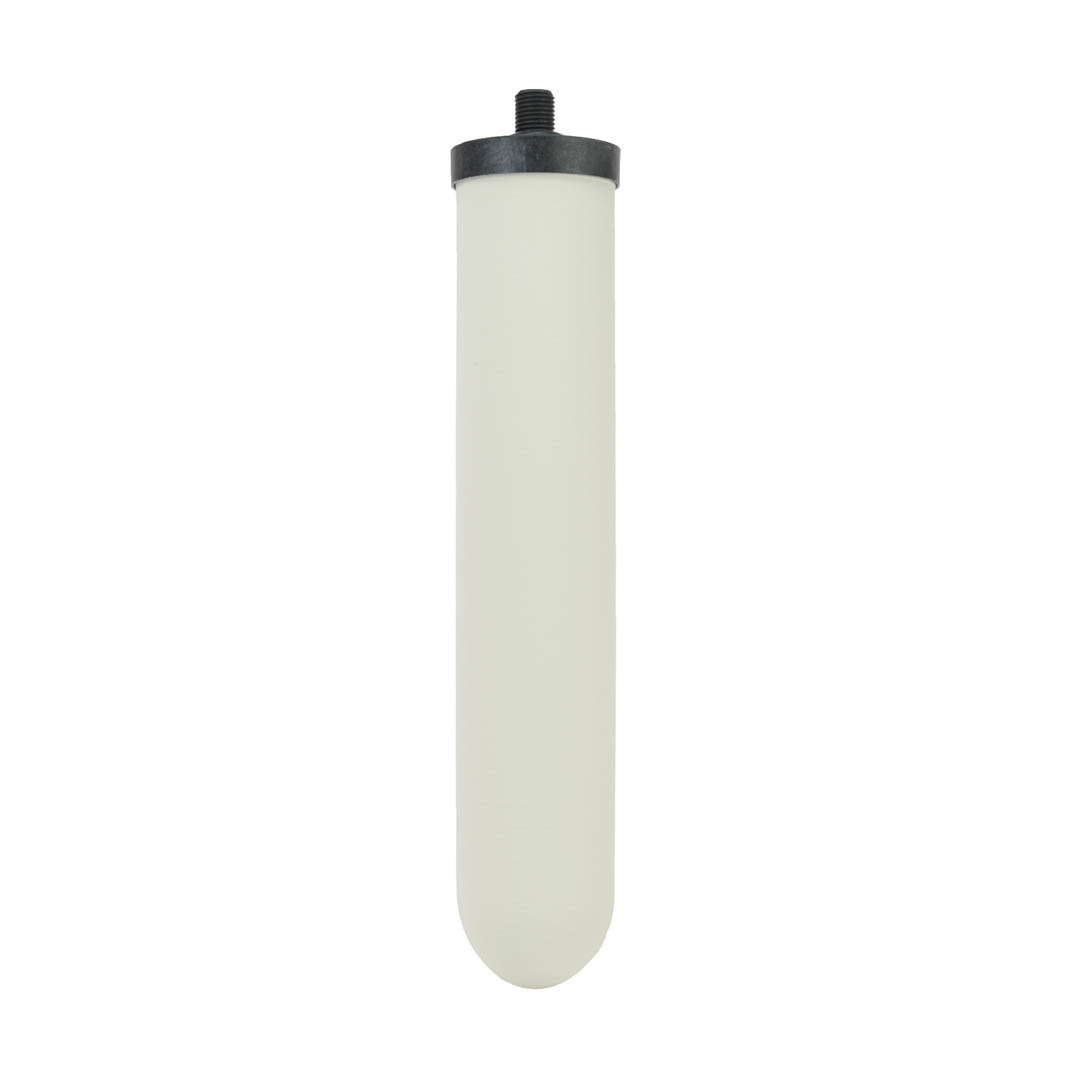 5 people in your area recently purchased this product!
Fast Shipping & Free Returns
100% Compatibility Guarantee
Frequently Purchased Together
Product Details
Doulton 10" Ceramic Water Filter Candle - W9123053
Doulton Ultracarb ceramic candle for Doulton HIP, HIS, and HCPS housings. This 10" cartridge provides impressive containment reduction through its high porosity ceramic candle design that removes lead, bacteria, pesticides, and improves water taste and odor. How often you replace the filter will depend on quality of water in your local area and filtration needs.
FEATURES:
Ultracarb includes outer ceramic shell as well as inner activated carbon layer

Ultracarb has all the benefits of Sterasyl (removal of particles, pathogenic bacteria, cysts etc.) with additional chlorine, organics and lead removal capabilities.

OEM, factory-origion product from Doulton

Fits Doulton HIP, HIS, HCPS housings

Silver impregnated to inhibit microbiological growth

Retains essential minerals

Proven protection agains water-borne disease

Long life filter can be cleaned and re-used

NOTE: not for use in gravity systems
SPECIFICATIONS:

Capacity: 2,300 liters / 600 Gallons
Flow Rate: .9 GPM
Filtration Rating: Nominal (defined as >99.9%) - .5-.8 micron
---
Replaces These Filters:
AquaCera:
Doulton:
W9123053
Mountain Pure Water:
MT661-RFC
Fits In These Systems:
Doulton:
D-CP203
Ecofast system
HCPS Housings
HIP Housings
HIS Housings
W9330229
W9380022
W9380150
Additional Information
---