Doulton W9331208 | Our#: 199379
Doulton Stainless Countertop Water Filter System - W9331208
Doulton W9331208 | Our#: 199379
Fast Shipping & Free Returns
100% Compatibility Guarantee
Genuine OEM countertop system by Doulton
Fitted with Doulton's long life Ultracarb ceramic filter
Attaches to your faucet in seconds
99.9% efficient - plus filtration of bacteria, cysts, turbidity
Features UltraCarb ceramic filter candle
Made in England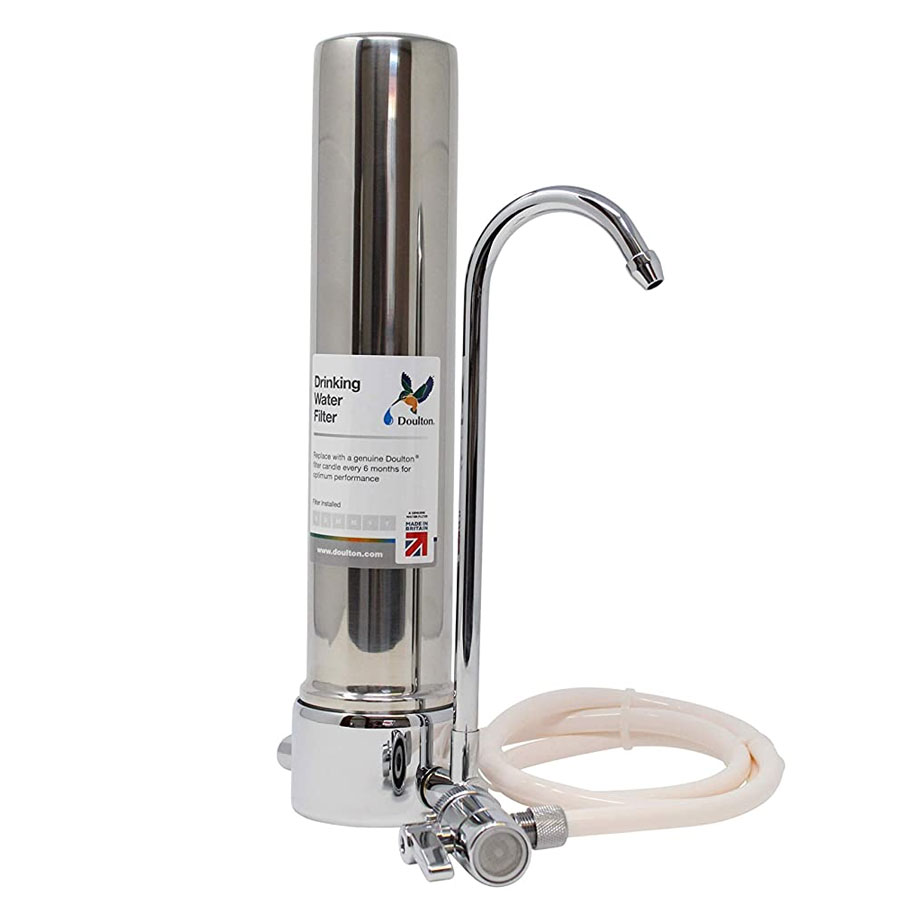 6 people in your area recently purchased this product!
In Stock
Ships in 24 hours
Fast Shipping & Free Returns
100% Compatibility Guarantee
Frequently Purchased Together
Product Details
A durable stainless steel countertop filter system (HCS), the W9331208 comes equipped with a reusable ceramic water filter cartridge that helps reduce upto 99.99-percent of common yet harmful contaminants -including lead, turbidity,cysts and more. This system also effectively reduces chlorine taste and odor. This filter system needs no permanent modifications to the kitchen plumbing, and allows filtered or unfiltered water to be drawn from the existing faucet at the turn of a lever.
Attaches to your faucet in seconds - diverter valve fits onto most common threaded kitchen mixer taps
Features exclusive UltraCarb ceramic filter candle
Stainless steel body and chromium plated brass base

Cleanable filter elements are designed to remove suspended solids, pathogenic bacteria, and chemical contaminants

Will improve taste and reduce trace contaminants

Doulton ceramic filter elements have been trusted by relief organizations around the globe for over 150 years

OEM, factory-original product from Doulton

Silver impregnated to inhibit microbiological growth

Retains essential minerals

Long life filter can be cleaned and re-used
SPECIFICATIONS:

Capacity: 600 Gallons
Flow Rate: .5 GPM
Filtration Rating: Nominal (defined as >99.9%) - .5-.8 micron
Dimensions: 5-3/8" W x 12-5/8" H
Connections: 3/8 push-fit fittings
Certifications: NSF 42 and 53 in US, WRC in EU, ISO 9002 international
---