Electrolux EWF01 | Our#: 176811
Electrolux Pure Advantage EWF01 Fridge Filter (FC-300), 3-Pack

16 review(s)
Electrolux EWF01 | Our#: 176811
Fast Shipping & Free Returns
100% Compatibility Guarantee
Compatibility guaranteed! Free return shipping and 100% money back if there are any issues.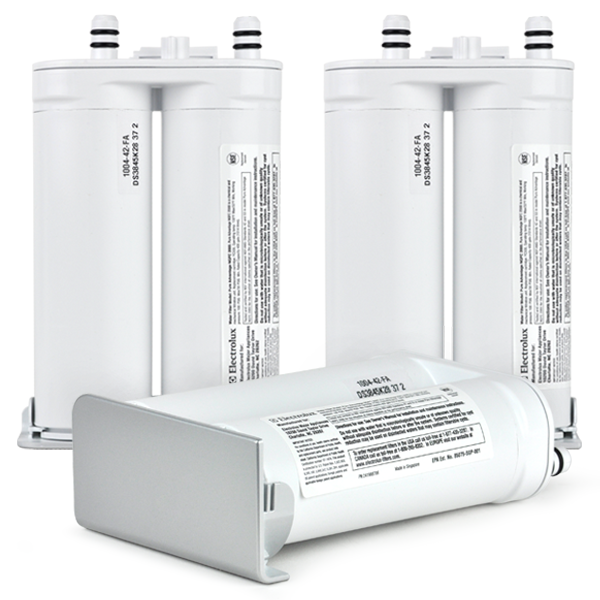 5 people in your area recently purchased this product!
$

56.50
(

3

Filters for $

169.50

)
In Stock
Ships in 24 hours
Fast Shipping & Free Returns
100% Compatibility Guarantee
Frequently Purchased Together
Product Details
The Electrolux EWF01 water filter produces better tasting water and ice. Don't leave your home with unfiltered water. The Electrolux EWF01 fits in refrigerators with the Pure Advantage Filtration System. It is not compatible with the icon side-by-side models. This filter, Electrolux EWF01 is the original OEM product. This means it is manufactured with authentic parts. The factory original Electrolux EWF01 filter has been tested against the NSF/ANSI international standards. It has met standards 42 and 53 for the reduction of chlorine taste and odor, as well as lead, cysts, turbidity among other chemicals. The replacement Electrolux EWF01 is easily installed following the instructions below. Be sure to change it every six months or sooner. The Electrolux EWF01 filter is a fantastic filtration option. We guarantee satisfaction with this product for a year after purchase. Buy the Electrolux EWF01 water filter with fast shipping and free returns.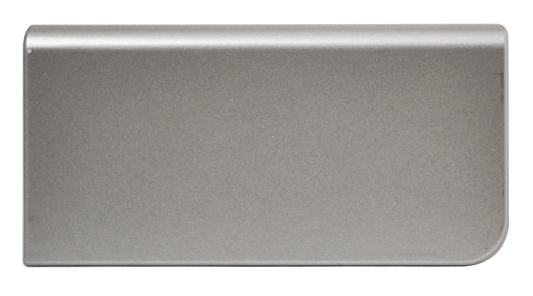 Features:
Original OEM product
Easy installation and operation
Helps reduce chlorine taste and odor
Helps reduce contaminants found in tap water and improves its quality
Tested by NSF/ANSI International against Standard 42 for the reduction of chlorine taste and odor and particulate
Tested by NSF/ANSI International against Standard 53 for the reduction of lead, cysts, turbidity and other chemicals and impurities
---
The Electrolux EWF01 is compatible with the following obsolete or alternate filter part numbers:
---
Popular Part Numbers
---
Installation Instructions
How To Install The EWF01 Filter:

Turn off the icemaker using the power switch
Press the filter release button adjacent to the old filter - discard old filter
Push the new filter straight into the filter receiver until you hear a double "click"
Turn the power back on to the icemaker
Reset the change water indicator by referring to instructions in your owners manual
Replace the filter once every 6 months
---
Compatible Part Numbers
Search by your filter part number or appliance model number to verify compatibility
| Model or Part Number | Type |
| --- | --- |
| Electrolux E23BC68JPS | Refrigerator |
| Electrolux E23BC68JPS0 | Refrigerator |
| Electrolux E23BC68JPS1 | Refrigerator |
| Electrolux E23BC68JPS3 | Refrigerator |
| Electrolux E23BC68JPS4 | Refrigerator |
| Electrolux E23BC68JPS5 | Refrigerator |
| Electrolux E23BC68JPS6 | Refrigerator |
| Electrolux E23BC68JPS7 | Refrigerator |
| Electrolux E23BC68JPS8 | Refrigerator |
| Electrolux E23BC68JPS9 | Refrigerator |
| Electrolux E23BC68JPSAA | Refrigerator |
| Electrolux E23BC68JPSCA | Refrigerator |
| Electrolux E23BC68JPSDA | Refrigerator |
| ELECTROLUX E23BC68JPSFA | Refrigerator |
| Electrolux E23BC68JPSGA | Refrigerator |
| Electrolux E23BC68JSS | Refrigerator |
| Electrolux E23BC68JSS0 | Refrigerator |
| Electrolux E23BC68JSS1 | Refrigerator |
| Electrolux E23BC68JSS2 | Refrigerator |
| Electrolux E23BC78IPS | Refrigerator |
| Electrolux E23BC78IPS0 | Refrigerator |
| Electrolux E23BC78IPS1 | Refrigerator |
| Electrolux E23BC78IPS2 | Refrigerator |
| Electrolux E23BC78IPS3 | Refrigerator |
| Electrolux E23BC78IPS4 | Refrigerator |
| Electrolux E23BC78IPS5 | Refrigerator |
| Electrolux E23BC78IPS6 | Refrigerator |
| Electrolux E23BC78IPS7 | Refrigerator |
| Electrolux E23BC78IPS8 | Refrigerator |
| Electrolux E23BC78IPS9 | Refrigerator |
| Electrolux E23BC78IPSA | Refrigerator |
| Electrolux E23BC78IPSB | Refrigerator |
| Electrolux E23BC78IPSC | Refrigerator |
| Electrolux E23BC78IPSD | Refrigerator |
| ELECTROLUX E23BC78IPSF | Refrigerator |
| Electrolux E23BC78IPSG | Refrigerator |
| Electrolux E23BC78IPSH | Refrigerator |
| Electrolux E23BC78IPSJA | Refrigerator |
| Electrolux E23BC78IPSKA | Refrigerator |
| Electrolux E23BC78IPSLA | Refrigerator |
| Electrolux E23BC78IPSNA | Refrigerator |
| ELECTROLUX E23BC78ISS0 | Refrigerator |
| Electrolux E23BC78ISS4 | Refrigerator |
| Electrolux E23BC78ISS5 | Refrigerator |
| Electrolux E23BC78ISS6 | Refrigerator |
| Electrolux E23BC78ISS7 | Refrigerator |
| Electrolux E23CS78DSS0 | Refrigerator |
| Electrolux E23CS78DSS1 | Refrigerator |
| Electrolux E23CS78DSS3 | Refrigerator |
| Electrolux E23CS78EPS1 | Refrigerator |
| Electrolux E23CS78ESS1 | Refrigerator |
| Electrolux E23CS78HPS | Refrigerator |
| Electrolux E23CS78HPS0 | Refrigerator |
| Electrolux E23CS78HPS1 | Refrigerator |
| Electrolux E23CS78HPS2 | Refrigerator |
| Electrolux E23CS78HPS3 | Refrigerator |
| Electrolux E23CS78HPS5 | Refrigerator |
| Electrolux E23CS78HPS6 | Refrigerator |
| Electrolux E23CS78HPS7 | Refrigerator |
| Electrolux E23CS78HSS | Refrigerator |
| Electrolux E23CS78HSS0 | Refrigerator |
| Electrolux E23CS78HSS1 | Refrigerator |
| Electrolux E23CS78HSS2 | Refrigerator |
| Electrolux E23CS78HSS3 | Refrigerator |
| Electrolux E23CS78HSS4 | Refrigerator |
| Electrolux E23CS78HSS5 | Refrigerator |
| Electrolux E42BS75EPS | Refrigerator |
| Electrolux EI23BC30KB | Refrigerator |
| Electrolux EI23BC30KB1 | Refrigerator |
| Electrolux EI23BC30KB2 | Refrigerator |
| Electrolux EI23BC30KB3 | Refrigerator |
| Electrolux EI23BC30KS | Refrigerator |
| Electrolux EI23BC30KS1 | Refrigerator |
| Electrolux EI23BC30KS2 | Refrigerator |
| Electrolux EI23BC30KS3 | Refrigerator |
| Electrolux EI23BC30KS4A | Refrigerator |
| Electrolux EI23BC30KS5A | Refrigerator |
| Electrolux EI23BC30KS7A | Refrigerator |
| Electrolux EI23BC30KS8A | Refrigerator |
| Electrolux EI23BC30KS9A | Refrigerator |
| Electrolux EI23BC30KW | Refrigerator |
| Electrolux EI23BC30KW1 | Refrigerator |
| Electrolux EI23BC30KW2 | Refrigerator |
| Electrolux EI23BC30KW3 | Refrigerator |
| Electrolux EI23BC35KB | Refrigerator |
| Electrolux EI23BC35KB3 | Refrigerator |
| Electrolux EI23BC35KB4 | Refrigerator |
| Electrolux EI23BC35KB5 | Refrigerator |
| Electrolux EI23BC35KB6 | Refrigerator |
| Electrolux EI23BC35KB7 | Refrigerator |
| Electrolux EI23BC35KB8 | Refrigerator |
| Electrolux EI23BC35KS | Refrigerator |
| Electrolux EI23BC35KS3 | Refrigerator |
| Electrolux EI23BC35KS4 | Refrigerator |
| Electrolux EI23BC35KS5 | Refrigerator |
| Electrolux EI23BC35KS6 | Refrigerator |
| Electrolux EI23BC35KS7 | Refrigerator |
| Electrolux EI23BC35KS8 | Refrigerator |
| Electrolux EI23BC35KS8A | Refrigerator |
| Electrolux EI23BC35KS9A | Refrigerator |
| Electrolux EI23BC35KSAA | Refrigerator |
| Electrolux EI23BC35KSBA | Refrigerator |
| Electrolux EI23BC35KSCA | Refrigerator |
| Electrolux EI23BC35KSDA | Refrigerator |
| Electrolux EI23BC35KW | Refrigerator |
| Electrolux EI23BC35KW3 | Refrigerator |
| Electrolux EI23BC35KW4 | Refrigerator |
| Electrolux EI23BC35KW5 | Refrigerator |
| Electrolux EI23BC35KW6 | Refrigerator |
| Electrolux EI23BC35KW7 | Refrigerator |
| Electrolux EI23BC35KW8 | Refrigerator |
| Electrolux EI23BC36IB0 | Refrigerator |
| Electrolux EI23BC36IB1 | Refrigerator |
| Electrolux EI23BC36IB2 | Refrigerator |
| Electrolux EI23BC36IB4 | Refrigerator |
| ELECTROLUX EI23BC36IB5 | Refrigerator |
| ELECTROLUX EI23BC36IB6 | Refrigerator |
| ELECTROLUX EI23BC36IB7 | Refrigerator |
| Electrolux EI23BC36IS | Refrigerator |
| Electrolux EI23BC36IS0 | Refrigerator |
| Electrolux EI23BC36IS1 | Refrigerator |
| Electrolux EI23BC36IS2 | Refrigerator |
| Electrolux EI23BC36IS3 | Refrigerator |
| Electrolux EI23BC36IS4 | Refrigerator |
| ELECTROLUX EI23BC36IS5 | Refrigerator |
| ELECTROLUX EI23BC36IS6 | Refrigerator |
| ELECTROLUX EI23BC36IS7 | Refrigerator |
| Electrolux EI23BC36IW0 | Refrigerator |
| Electrolux EI23BC36IW1 | Refrigerator |
| Electrolux EI23BC36IW2 | Refrigerator |
| Electrolux EI23BC36IW4 | Refrigerator |
| ELECTROLUX EI23BC36IW5 | Refrigerator |
| ELECTROLUX EI23BC36IW6 | Refrigerator |
| ELECTROLUX EI23BC36IW7 | Refrigerator |
| Electrolux EI23BC51IB0 | Refrigerator |
| Electrolux EI23BC51IB1 | Refrigerator |
| Electrolux EI23BC51IB2 | Refrigerator |
| Electrolux EI23BC51IB4 | Refrigerator |
| ELECTROLUX EI23BC51IB5 | Refrigerator |
| ELECTROLUX EI23BC51IB6 | Refrigerator |
| Electrolux EI23BC51IS | Refrigerator |
| Electrolux EI23BC51IS0 | Refrigerator |
| Electrolux EI23BC51IS1 | Refrigerator |
| Electrolux EI23BC51IS2 | Refrigerator |
| Electrolux EI23BC51IS3 | Refrigerator |
| Electrolux EI23BC51IS4 | Refrigerator |
| ELECTROLUX EI23BC51IS5 | Refrigerator |
| ELECTROLUX EI23BC51IS6 | Refrigerator |
| Electrolux EI23BC51IW0 | Refrigerator |
| Electrolux EI23BC51IW1 | Refrigerator |
| Electrolux EI23BC51IW2 | Refrigerator |
| Electrolux EI23BC51IW4 | Refrigerator |
| ELECTROLUX EI23BC51IW5 | Refrigerator |
| ELECTROLUX EI23BC51IW6 | Refrigerator |
| Electrolux EI23BC55IB1 | Refrigerator |
| Electrolux EI23BC55IS1 | Refrigerator |
| Electrolux EI23BC55IW1 | Refrigerator |
| Electrolux EI23BC56IB0 | Refrigerator |
| Electrolux EI23BC56IB1 | Refrigerator |
| Electrolux EI23BC56IB2 | Refrigerator |
| Electrolux EI23BC56IB3 | Refrigerator |
| Electrolux EI23BC56IB4 | Refrigerator |
| Electrolux EI23BC56IB6 | Refrigerator |
| Electrolux EI23BC56IB7 | Refrigerator |
| Electrolux EI23BC56IB8 | Refrigerator |
| ELECTROLUX EI23BC56IB9 | Refrigerator |
| ELECTROLUX EI23BC56IBA | Refrigerator |
| ELECTROLUX EI23BC56IBB | Refrigerator |
| ELECTROLUX EI23BC56IBC | Refrigerator |
| ELECTROLUX EI23BC56IBD | Refrigerator |
| Electrolux EI23BC56IS | Refrigerator |
| Electrolux EI23BC56IS0 | Refrigerator |
| Electrolux EI23BC56IS1 | Refrigerator |
| Electrolux EI23BC56IS2 | Refrigerator |
| Electrolux EI23BC56IS3 | Refrigerator |
| Electrolux EI23BC56IS4 | Refrigerator |
| Electrolux EI23BC56IS5 | Refrigerator |
| Electrolux EI23BC56IS6 | Refrigerator |
| Electrolux EI23BC56IS7 | Refrigerator |
| Electrolux EI23BC56IS8 | Refrigerator |
| ELECTROLUX EI23BC56IS9 | Refrigerator |
| ELECTROLUX EI23BC56ISA | Refrigerator |
| ELECTROLUX EI23BC56ISB | Refrigerator |
| ELECTROLUX EI23BC56ISC | Refrigerator |
| ELECTROLUX EI23BC56ISD | Refrigerator |
| Electrolux EI23BC56IW0 | Refrigerator |
| Electrolux EI23BC56IW1 | Refrigerator |
| Electrolux EI23BC56IW2 | Refrigerator |
| Electrolux EI23BC56IW3 | Refrigerator |
| Electrolux EI23BC56IW6 | Refrigerator |
| Electrolux EI23BC56IW7 | Refrigerator |
| Electrolux EI23BC56IW8 | Refrigerator |
| ELECTROLUX EI23BC56IW9 | Refrigerator |
| ELECTROLUX EI23BC56IWA | Refrigerator |
| ELECTROLUX EI23BC56IWB | Refrigerator |
| ELECTROLUX EI23BC56IWC | Refrigerator |
| ELECTROLUX EI23BC56IWD | Refrigerator |
| Electrolux EI23BC60K | Refrigerator |
| Electrolux EI23BC60KS | Refrigerator |
| Electrolux EI23BC60KS1 | Refrigerator |
| Electrolux EI23BC60KS2 | Refrigerator |
| Electrolux EI23BC60KS3 | Refrigerator |
| Electrolux EI23BC60KS4A | Refrigerator |
| Electrolux EI23BC60KS5A | Refrigerator |
| Electrolux EI23BC60KS7A | Refrigerator |
| Electrolux EI23BC60KS8A | Refrigerator |
| Electrolux EI23BC60KS9A | Refrigerator |
| Electrolux EI23BC65KS | Refrigerator |
| Electrolux EI23BC65KS3 | Refrigerator |
| Electrolux EI23BC65KS4 | Refrigerator |
| Electrolux EI23BC65KS5 | Refrigerator |
| Electrolux EI23BC65KS6 | Refrigerator |
| Electrolux EI23BC65KS7 | Refrigerator |
| Electrolux EI23BC65KS8A | Refrigerator |
| Electrolux EI23BC65KS9A | Refrigerator |
| Electrolux EI23BC65KSAA | Refrigerator |
| Electrolux EI23BC65KSBA | Refrigerator |
| Electrolux EI23BC80KS | Refrigerator |
| Electrolux EI23BC80KS1 | Refrigerator |
| Electrolux EI23BC80KS2 | Refrigerator |
| Electrolux EI23BC80KS3 | Refrigerator |
| Electrolux EI23BC80KS4A | Refrigerator |
| Electrolux EI23BC80KS5A | Refrigerator |
| Electrolux EI23BC80KS7A | Refrigerator |
| Electrolux EI23BC80KS8A | Refrigerator |
| Electrolux EI23BC80KS9A | Refrigerator |
| Electrolux EI23CS35KB | Refrigerator |
| Electrolux EI23CS35KB0 | Refrigerator |
| Electrolux EI23CS35KB1 | Refrigerator |
| Electrolux EI23CS35KB2 | Refrigerator |
| Electrolux EI23CS35KS | Refrigerator |
| Electrolux EI23CS35KS0 | Refrigerator |
| Electrolux EI23CS35KS1 | Refrigerator |
| Electrolux EI23CS35KS2 | Refrigerator |
| Electrolux EI23CS35KS3A | Refrigerator |
| ELECTROLUX EI23CS35KS4A | Refrigerator |
| ELECTROLUX EI23CS35KS6A | Refrigerator |
| Electrolux EI23CS35KW | Refrigerator |
| Electrolux EI23CS35KW0 | Refrigerator |
| Electrolux EI23CS35KW1 | Refrigerator |
| Electrolux EI23CS35KW2 | Refrigerator |
| Electrolux EI23CS55GB0 | Refrigerator |
| Electrolux EI23CS55GB1 | Refrigerator |
| Electrolux EI23CS55GB2 | Refrigerator |
| Electrolux EI23CS55GB3 | Refrigerator |
| Electrolux EI23CS55GB4 | Refrigerator |
| Electrolux EI23CS55GB5 | Refrigerator |
| Electrolux EI23CS55GB6 | Refrigerator |
| Electrolux EI23CS55GB7 | Refrigerator |
| Electrolux EI23CS55GB8 | Refrigerator |
| Electrolux EI23CS55GS | Refrigerator |
| Electrolux EI23CS55GS0 | Refrigerator |
| Electrolux EI23CS55GS1 | Refrigerator |
| Electrolux EI23CS55GS2 | Refrigerator |
| Electrolux EI23CS55GS3 | Refrigerator |
| Electrolux EI23CS55GS4 | Refrigerator |
| Electrolux EI23CS55GS5 | Refrigerator |
| Electrolux EI23CS55GS6 | Refrigerator |
| Electrolux EI23CS55GS7 | Refrigerator |
| Electrolux EI23CS55GS8 | Refrigerator |
| Electrolux EI23CS55GS9 | Refrigerator |
| Electrolux EI23CS55GW0 | Refrigerator |
| Electrolux EI23CS55GW1 | Refrigerator |
| Electrolux EI23CS55GW2 | Refrigerator |
| Electrolux EI23CS55GW3 | Refrigerator |
| Electrolux EI23CS55GW4 | Refrigerator |
| Electrolux EI23CS55GW5 | Refrigerator |
| Electrolux EI23CS55GW6 | Refrigerator |
| Electrolux EI23CS55GW7 | Refrigerator |
| Electrolux EI23CS55GW8 | Refrigerator |
| Electrolux EI23CS65KS | Refrigerator |
| Electrolux EI23CS65KS0 | Refrigerator |
| Electrolux EI23CS65KS1 | Refrigerator |
| Electrolux EI23CS65KS2 | Refrigerator |
| Electrolux EI23CS65KS3A | Refrigerator |
| Electrolux EI23SS55HB0 | Refrigerator |
| Electrolux EI23SS55HB1 | Refrigerator |
| Electrolux EI23SS55HS0 | Refrigerator |
| Electrolux EI23SS55HS1 | Refrigerator |
| Electrolux EI23SS55HW0 | Refrigerator |
| Electrolux EI23SS55HW1 | Refrigerator |
| Electrolux EI26SS30JB | Refrigerator |
| Electrolux EI26SS30JB0 | Refrigerator |
| Electrolux EI26SS30JB1 | Refrigerator |
| Electrolux EI26SS30JS | Refrigerator |
| Electrolux EI26SS30JS0 | Refrigerator |
| Electrolux EI26SS30JS1 | Refrigerator |
| Electrolux EI26SS30JS3 | Refrigerator |
| Electrolux EI26SS30JS4 | Refrigerator |
| Electrolux EI26SS30JS5 | Refrigerator |
| Electrolux EI26SS30JS6A | Refrigerator |
| Electrolux EI26SS30JW | Refrigerator |
| Electrolux EI26SS30JW0 | Refrigerator |
| Electrolux EI26SS30JW1 | Refrigerator |
| Electrolux EI26SS35JB0 | Refrigerator |
| Electrolux EI26SS35JB1 | Refrigerator |
| Electrolux EI26SS35JS0 | Refrigerator |
| Electrolux EI26SS35JS1 | Refrigerator |
| Electrolux EI26SS35JW0 | Refrigerator |
| Electrolux EI26SS35JW1 | Refrigerator |
| Electrolux EI26SS55GB0 | Refrigerator |
| Electrolux EI26SS55GB1 | Refrigerator |
| Electrolux EI26SS55GB2 | Refrigerator |
| Electrolux EI26SS55GB3 | Refrigerator |
| Electrolux EI26SS55GB4 | Refrigerator |
| Electrolux EI26SS55GB5 | Refrigerator |
| Electrolux EI26SS55GB6 | Refrigerator |
| electrolux EI26SS55GS | Refrigerator |
| Electrolux EI26SS55GS0 | Refrigerator |
| Electrolux EI26SS55GS1 | Refrigerator |
| Electrolux EI26SS55GS2 | Refrigerator |
| Electrolux EI26SS55GS3 | Refrigerator |
| Electrolux EI26SS55GS4 | Refrigerator |
| Electrolux EI26SS55GS5 | Refrigerator |
| Electrolux EI26SS55GS6 | Refrigerator |
| Electrolux EI26SS55GW0 | Refrigerator |
| Electrolux EI26SS55GW1 | Refrigerator |
| Electrolux EI26SS55GW2 | Refrigerator |
| Electrolux EI26SS55GW3 | Refrigerator |
| Electrolux EI26SS55GW4 | Refrigerator |
| Electrolux EI26SS55GW5 | Refrigerator |
| Electrolux EI26SS55GW6 | Refrigerator |
| Electrolux EI27BS16JB | Refrigerator |
| Electrolux EI27BS16JB0 | Refrigerator |
| Electrolux EI27BS16JB1 | Refrigerator |
| Electrolux EI27BS16JB2 | Refrigerator |
| Electrolux EI27BS16JB3 | Refrigerator |
| Electrolux EI27BS16JB4 | Refrigerator |
| Electrolux EI27BS16JB5 | Refrigerator |
| Electrolux EI27BS16JB6 | Refrigerator |
| ELECTROLUX EI27BS16JB8 | Refrigerator |
| electrolux EI27BS16JS | Refrigerator |
| Electrolux EI27BS16JS0 | Refrigerator |
| Electrolux EI27BS16JS1 | Refrigerator |
| Electrolux EI27BS16JS2 | Refrigerator |
| Electrolux EI27BS16JS3 | Refrigerator |
| Electrolux EI27BS16JS4 | Refrigerator |
| Electrolux EI27BS16JS5 | Refrigerator |
| Electrolux EI27BS16JS6 | Refrigerator |
| ELECTROLUX EI27BS16JS8 | Refrigerator |
| electrolux EI27BS16JW | Refrigerator |
| Electrolux EI27BS16JW0 | Refrigerator |
| Electrolux EI27BS16JW1 | Refrigerator |
| Electrolux EI27BS16JW2 | Refrigerator |
| Electrolux EI27BS16JW3 | Refrigerator |
| Electrolux EI27BS16JW4 | Refrigerator |
| Electrolux EI27BS16JW5 | Refrigerator |
| Electrolux EI27BS16JW6 | Refrigerator |
| Electrolux EI27BS16JW8 | Refrigerator |
| electrolux EI27BS26JB | Refrigerator |
| Electrolux EI27BS26JB0 | Refrigerator |
| Electrolux EI27BS26JB1 | Refrigerator |
| Electrolux EI27BS26JB3 | Refrigerator |
| Electrolux EI27BS26JB4 | Refrigerator |
| Electrolux EI27BS26JB5 | Refrigerator |
| Electrolux EI27BS26JB6 | Refrigerator |
| Electrolux EI27BS26JB7 | Refrigerator |
| Electrolux EI27BS26JB8 | Refrigerator |
| Electrolux EI27BS26JB9 | Refrigerator |
| Electrolux EI27BS26JBA | Refrigerator |
| Electrolux EI27BS26JBB | Refrigerator |
| Electrolux EI27BS26JBC | Refrigerator |
| Electrolux EI27BS26JBD | Refrigerator |
| Electrolux EI27BS26JS | Refrigerator |
| Electrolux EI27BS26JS0 | Refrigerator |
| Electrolux EI27BS26JS1 | Refrigerator |
| Electrolux EI27BS26JS3 | Refrigerator |
| Electrolux EI27BS26JS4 | Refrigerator |
| Electrolux EI27BS26JS5 | Refrigerator |
| Electrolux EI27BS26JS6 | Refrigerator |
| Electrolux EI27BS26JS7 | Refrigerator |
| Electrolux EI27BS26JS8 | Refrigerator |
| Electrolux EI27BS26JS9 | Refrigerator |
| Electrolux EI27BS26JSA | Refrigerator |
| Electrolux EI27BS26JSB | Refrigerator |
| Electrolux EI27BS26JSC | Refrigerator |
| Electrolux EI27BS26JSD | Refrigerator |
| Electrolux EI27BS26JW | Refrigerator |
| Electrolux EI27BS26JW0 | Refrigerator |
| Electrolux EI27BS26JW1 | Refrigerator |
| Electrolux EI27BS26JW3 | Refrigerator |
| Electrolux EI27BS26JW4 | Refrigerator |
| Electrolux EI27BS26JW5 | Refrigerator |
| Electrolux EI27BS26JW6 | Refrigerator |
| Electrolux EI27BS26JW7 | Refrigerator |
| Electrolux EI27BS26JW8 | Refrigerator |
| Electrolux EI27BS26JW9 | Refrigerator |
| Electrolux EI27BS26JWA | Refrigerator |
| Electrolux EI27BS26JWB | Refrigerator |
| Electrolux EI27BS26JWC | Refrigerator |
| Electrolux EI27BS26JWD | Refrigerator |
| Electrolux EI28BS36IB0 | Refrigerator |
| Electrolux EI28BS36IB1 | Refrigerator |
| Electrolux EI28BS36IB2 | Refrigerator |
| Electrolux EI28BS36IB4 | Refrigerator |
| Electrolux EI28BS36IS0 | Refrigerator |
| Electrolux EI28BS36IS1 | Refrigerator |
| Electrolux EI28BS36IS2 | Refrigerator |
| Electrolux EI28BS36IS3 | Refrigerator |
| Electrolux EI28BS36IS4 | Refrigerator |
| Electrolux EI28BS36IW0 | Refrigerator |
| Electrolux EI28BS36IW1 | Refrigerator |
| Electrolux EI28BS36IW2 | Refrigerator |
| Electrolux EI28BS36IW4 | Refrigerator |
| Electrolux EI28BS51IB0 | Refrigerator |
| Electrolux EI28BS51IB1 | Refrigerator |
| Electrolux EI28BS51IB2 | Refrigerator |
| Electrolux EI28BS51IB4 | Refrigerator |
| Electrolux EI28BS51IB5 | Refrigerator |
| ELECTROLUX EI28BS51IB6 | Refrigerator |
| Electrolux EI28BS51IS | Refrigerator |
| Electrolux EI28BS51IS0 | Refrigerator |
| Electrolux EI28BS51IS1 | Refrigerator |
| Electrolux EI28BS51IS2 | Refrigerator |
| Electrolux EI28BS51IS3 | Refrigerator |
| Electrolux EI28BS51IS4 | Refrigerator |
| Electrolux EI28BS51IS5 | Refrigerator |
| Electrolux EI28BS51IW0 | Refrigerator |
| Electrolux EI28BS51IW1 | Refrigerator |
| Electrolux EI28BS51IW2 | Refrigerator |
| Electrolux EI28BS51IW4 | Refrigerator |
| Electrolux EI28BS51IW5 | Refrigerator |
| ELECTROLUX EI28BS51IW6 | Refrigerator |
| Electrolux EI28BS55IB0 | Refrigerator |
| Electrolux EI28BS55IB1 | Refrigerator |
| Electrolux EI28BS55IS0 | Refrigerator |
| Electrolux EI28BS55IS1 | Refrigerator |
| Electrolux EI28BS55IW0 | Refrigerator |
| Electrolux EI28BS55IW1 | Refrigerator |
| Electrolux EI28BS56IB0 | Refrigerator |
| Electrolux EI28BS56IB1 | Refrigerator |
| Electrolux EI28BS56IB2 | Refrigerator |
| Electrolux EI28BS56IB3 | Refrigerator |
| Electrolux EI28BS56IB4 | Refrigerator |
| Electrolux EI28BS56IB5 | Refrigerator |
| Electrolux EI28BS56IB6 | Refrigerator |
| Electrolux EI28BS56IB8 | Refrigerator |
| Electrolux EI28BS56IB9 | Refrigerator |
| Electrolux EI28BS56IBA | Refrigerator |
| Electrolux EI28BS56IBB | Refrigerator |
| Electrolux EI28BS56IBC | Refrigerator |
| ELECTROLUX EI28BS56IBD | Refrigerator |
| ELECTROLUX EI28BS56IBE | Refrigerator |
| Electrolux EI28BS56IS0 | Refrigerator |
| Electrolux EI28BS56IS1 | Refrigerator |
| Electrolux EI28BS56IS2 | Refrigerator |
| Electrolux EI28BS56IS3 | Refrigerator |
| Electrolux EI28BS56IS4 | Refrigerator |
| Electrolux EI28BS56IS5 | Refrigerator |
| Electrolux EI28BS56IS6 | Refrigerator |
| Electrolux EI28BS56IS7 | Refrigerator |
| Electrolux EI28BS56IS8 | Refrigerator |
| Electrolux EI28BS56IS9 | Refrigerator |
| Electrolux EI28BS56ISA | Refrigerator |
| Electrolux EI28BS56ISB | Refrigerator |
| Electrolux EI28BS56ISC | Refrigerator |
| ELECTROLUX EI28BS56ISD | Refrigerator |
| ELECTROLUX EI28BS56ISE | Refrigerator |
| ELECTROLUX EI28BS56ISF | Refrigerator |
| Electrolux EI28BS56IW0 | Refrigerator |
| Electrolux EI28BS56IW1 | Refrigerator |
| Electrolux EI28BS56IW2 | Refrigerator |
| Electrolux EI28BS56IW3 | Refrigerator |
| Electrolux EI28BS56IW4 | Refrigerator |
| Electrolux EI28BS56IW5 | Refrigerator |
| Electrolux EI28BS56IW8 | Refrigerator |
| Electrolux EI28BS56IW9 | Refrigerator |
| Electrolux EI28BS56IWA | Refrigerator |
| Electrolux EI28BS56IWB | Refrigerator |
| Electrolux EI28BS56IWC | Refrigerator |
| ELECTROLUX EI28BS56IWD | Refrigerator |
| ELECTROLUX EI28BS56IWE | Refrigerator |
| Electrolux EI28BS65KS | Refrigerator |
| Electrolux EI28BS65KS3 | Refrigerator |
| Electrolux EI28BS65KS4 | Refrigerator |
| Electrolux EI28BS65KS6 | Refrigerator |
| Electrolux EI28BS65KS7 | Refrigerator |
| Electrolux EI28BS65KS8 | Refrigerator |
| Electrolux EI28BS65KS9 | Refrigerator |
| Electrolux EI28BS65KSBA | Refrigerator |
| Electrolux EI28BS65KSCA | Refrigerator |
| Electrolux EI28BS65KSDA | Refrigerator |
| Electrolux EI28BS65KSEA | Refrigerator |
| Electrolux EI28BS65KSGA | Refrigerator |
| Electrolux EI28BS80KS | Refrigerator |
| Electrolux EI28BS80KS1 | Refrigerator |
| Electrolux EI28BS80KS2 | Refrigerator |
| Electrolux EI28BS80KS3 | Refrigerator |
| Electrolux EI28BS80KS4A | Refrigerator |
| Electrolux EI28BS80KS7A | Refrigerator |
| Electrolux EI28BS80KS8A | Refrigerator |
| Electrolux EW23BC70IB0 | Refrigerator |
| Electrolux EW23BC70IB1 | Refrigerator |
| Electrolux EW23BC70IS0 | Refrigerator |
| Electrolux EW23BC70IS1 | Refrigerator |
| Electrolux EW23BC70IW0 | Refrigerator |
| Electrolux EW23BC70IW1 | Refrigerator |
| Electrolux EW23BC71IB0 | Refrigerator |
| Electrolux EW23BC71IB1 | Refrigerator |
| Electrolux EW23BC71IB2 | Refrigerator |
| Electrolux EW23BC71IB3 | Refrigerator |
| Electrolux EW23BC71IB4 | Refrigerator |
| Electrolux EW23BC71IB6 | Refrigerator |
| Electrolux EW23BC71IB7 | Refrigerator |
| Electrolux EW23BC71IB8 | Refrigerator |
| ELECTROLUX EW23BC71IB9 | Refrigerator |
| ELECTROLUX EW23BC71IBA | Refrigerator |
| electrolux EW23BC71IS | Refrigerator |
| Electrolux EW23BC71IS0 | Refrigerator |
| Electrolux EW23BC71IS1 | Refrigerator |
| Electrolux EW23BC71IS2 | Refrigerator |
| Electrolux EW23BC71IS3 | Refrigerator |
| Electrolux EW23BC71IS4 | Refrigerator |
| Electrolux EW23BC71IS5 | Refrigerator |
| Electrolux EW23BC71IS6 | Refrigerator |
| Electrolux EW23BC71IS7 | Refrigerator |
| Electrolux EW23BC71IS8 | Refrigerator |
| ELECTROLUX EW23BC71IS9 | Refrigerator |
| ELECTROLUX EW23BC71ISA | Refrigerator |
| ELECTROLUX EW23BC71ISB | Refrigerator |
| ELECTROLUX EW23BC71ISC | Refrigerator |
| Electrolux EW23BC71IW0 | Refrigerator |
| Electrolux EW23BC71IW1 | Refrigerator |
| Electrolux EW23BC71IW2 | Refrigerator |
| Electrolux EW23BC71IW3 | Refrigerator |
| Electrolux EW23BC71IW4 | Refrigerator |
| Electrolux EW23BC71IW6 | Refrigerator |
| Electrolux EW23BC71IW7 | Refrigerator |
| Electrolux EW23BC71IW8 | Refrigerator |
| ELECTROLUX EW23BC71IW9 | Refrigerator |
| ELECTROLUX EW23BC71IWA | Refrigerator |
| Electrolux EW23BC85KS | Refrigerator |
| Electrolux EW23BC85KS3 | Refrigerator |
| Electrolux EW23BC85KS4 | Refrigerator |
| Electrolux EW23BC85KS5 | Refrigerator |
| Electrolux EW23BC85KS6 | Refrigerator |
| Electrolux EW23BC85KS7 | Refrigerator |
| Electrolux EW23BC85KS8 | Refrigerator |
| Electrolux EW23BC85KSAA | Refrigerator |
| Electrolux EW23BC85KSBA | Refrigerator |
| Electrolux EW23BC85KSCA | Refrigerator |
| Electrolux EW23BC85KSDA | Refrigerator |
| Electrolux EW23BC85KSFA | Refrigerator |
| Electrolux EW23CS65GB0 | Refrigerator |
| Electrolux EW23CS65GB1 | Refrigerator |
| Electrolux EW23CS65GB2 | Refrigerator |
| Electrolux EW23CS65GB3 | Refrigerator |
| Electrolux EW23CS65GB4 | Refrigerator |
| Electrolux EW23CS65GS0 | Refrigerator |
| Electrolux EW23CS65GS1 | Refrigerator |
| Electrolux EW23CS65GS2 | Refrigerator |
| Electrolux EW23CS65GS3 | Refrigerator |
| Electrolux EW23CS65GS4 | Refrigerator |
| Electrolux EW23CS65GW0 | Refrigerator |
| Electrolux EW23CS65GW1 | Refrigerator |
| Electrolux EW23CS65GW2 | Refrigerator |
| Electrolux EW23CS65GW3 | Refrigerator |
| Electrolux EW23CS65GW4 | Refrigerator |
| Electrolux EW23CS70IB0 | Refrigerator |
| Electrolux EW23CS70IB1 | Refrigerator |
| Electrolux EW23CS70IB2 | Refrigerator |
| Electrolux EW23CS70IB3 | Refrigerator |
| Electrolux EW23CS70IB4 | Refrigerator |
| Electrolux EW23CS70IB5 | Refrigerator |
| Electrolux EW23CS70IS0 | Refrigerator |
| Electrolux EW23CS70IS1 | Refrigerator |
| Electrolux EW23CS70IS2 | Refrigerator |
| Electrolux EW23CS70IS3 | Refrigerator |
| Electrolux EW23CS70IS4 | Refrigerator |
| Electrolux EW23CS70IS5 | Refrigerator |
| Electrolux EW23CS70IS7 | Refrigerator |
| Electrolux EW23CS70IW0 | Refrigerator |
| Electrolux EW23CS70IW1 | Refrigerator |
| Electrolux EW23CS70IW2 | Refrigerator |
| Electrolux EW23CS70IW3 | Refrigerator |
| Electrolux EW23CS70IW4 | Refrigerator |
| Electrolux EW23CS70IW5 | Refrigerator |
| Electrolux EW23CS75QS | Refrigerator |
| Electrolux EW23CS75QS0 | Refrigerator |
| Electrolux EW23CS75QS1 | Refrigerator |
| Electrolux EW23CS85KS | Refrigerator |
| Electrolux EW23CS85KS0 | Refrigerator |
| Electrolux EW23CS85KS1 | Refrigerator |
| Electrolux EW23CS85KS2 | Refrigerator |
| Electrolux EW23SS65HB0 | Refrigerator |
| Electrolux EW23SS65HB1 | Refrigerator |
| Electrolux EW23SS65HB2 | Refrigerator |
| Electrolux EW23SS65HB3 | Refrigerator |
| Electrolux EW23SS65HB4 | Refrigerator |
| Electrolux EW23SS65HB5 | Refrigerator |
| Electrolux EW23SS65HS0 | Refrigerator |
| Electrolux EW23SS65HS1 | Refrigerator |
| Electrolux EW23SS65HS2 | Refrigerator |
| Electrolux EW23SS65HS3 | Refrigerator |
| Electrolux EW23SS65HS4 | Refrigerator |
| Electrolux EW23SS65HS5 | Refrigerator |
| Electrolux EW23SS65HS6 | Refrigerator |
| Electrolux EW23SS65HW0 | Refrigerator |
| Electrolux EW23SS65HW1 | Refrigerator |
| Electrolux EW23SS65HW2 | Refrigerator |
| Electrolux EW23SS65HW3 | Refrigerator |
| Electrolux EW23SS65HW4 | Refrigerator |
| Electrolux EW23SS65HW5 | Refrigerator |
| Electrolux EW26SS65GB0 | Refrigerator |
| Electrolux EW26SS65GB1 | Refrigerator |
| Electrolux EW26SS65GB2 | Refrigerator |
| Electrolux EW26SS65GB3 | Refrigerator |
| Electrolux EW26SS65GB4 | Refrigerator |
| Electrolux EW26SS65GS0 | Refrigerator |
| Electrolux EW26SS65GS1 | Refrigerator |
| Electrolux EW26SS65GS2 | Refrigerator |
| Electrolux EW26SS65GS3 | Refrigerator |
| Electrolux EW26SS65GS4 | Refrigerator |
| Electrolux EW26SS65GW0 | Refrigerator |
| Electrolux EW26SS65GW1 | Refrigerator |
| Electrolux EW26SS65GW2 | Refrigerator |
| Electrolux EW26SS65GW3 | Refrigerator |
| Electrolux EW26SS65GW4 | Refrigerator |
| Electrolux EW26SS70IB0 | Refrigerator |
| Electrolux EW26SS70IB1 | Refrigerator |
| Electrolux EW26SS70IB2 | Refrigerator |
| Electrolux EW26SS70IB3 | Refrigerator |
| Electrolux EW26SS70IB4 | Refrigerator |
| Electrolux EW26SS70IS0 | Refrigerator |
| Electrolux EW26SS70IS1 | Refrigerator |
| Electrolux EW26SS70IS2 | Refrigerator |
| Electrolux EW26SS70IS3 | Refrigerator |
| Electrolux EW26SS70IS4 | Refrigerator |
| Electrolux EW26SS70IS6 | Refrigerator |
| Electrolux EW26SS70IW0 | Refrigerator |
| Electrolux EW26SS70IW1 | Refrigerator |
| Electrolux EW26SS70IW2 | Refrigerator |
| Electrolux EW26SS70IW3 | Refrigerator |
| Electrolux EW26SS70IW4 | Refrigerator |
| Electrolux EW26SS75QS0 | Refrigerator |
| Electrolux EW26SS85KS | Refrigerator |
| Electrolux EW26SS85KS0 | Refrigerator |
| Electrolux EW26SS85KS1 | Refrigerator |
| Electrolux EW26SS85KS2 | Refrigerator |
| Electrolux EW26SS85KS3 | Refrigerator |
| Electrolux EW28BS70IB0 | Refrigerator |
| Electrolux EW28BS70IB1 | Refrigerator |
| Electrolux EW28BS70IS0 | Refrigerator |
| Electrolux EW28BS70IS1 | Refrigerator |
| Electrolux EW28BS70IW0 | Refrigerator |
| Electrolux EW28BS70IW1 | Refrigerator |
| Electrolux EW28BS71IB0 | Refrigerator |
| Electrolux EW28BS71IB1 | Refrigerator |
| Electrolux EW28BS71IB2 | Refrigerator |
| Electrolux EW28BS71IB3 | Refrigerator |
| Electrolux EW28BS71IB4 | Refrigerator |
| Electrolux EW28BS71IB5 | Refrigerator |
| Electrolux EW28BS71IB6 | Refrigerator |
| Electrolux EW28BS71IB8 | Refrigerator |
| Electrolux EW28BS71IB9 | Refrigerator |
| Electrolux EW28BS71IBA | Refrigerator |
| Electrolux EW28BS71IBB | Refrigerator |
| ELECTROLUX EW28BS71IBC | Refrigerator |
| Electrolux EW28BS71IS | Refrigerator |
| Electrolux EW28BS71IS0 | Refrigerator |
| Electrolux EW28BS71IS1 | Refrigerator |
| Electrolux EW28BS71IS2 | Refrigerator |
| Electrolux EW28BS71IS3 | Refrigerator |
| Electrolux EW28BS71IS4 | Refrigerator |
| Electrolux EW28BS71IS5 | Refrigerator |
| Electrolux EW28BS71IS6 | Refrigerator |
| Electrolux EW28BS71IS7 | Refrigerator |
| Electrolux EW28BS71IS8 | Refrigerator |
| Electrolux EW28BS71IS9 | Refrigerator |
| Electrolux EW28BS71ISA | Refrigerator |
| Electrolux EW28BS71ISB | Refrigerator |
| ELECTROLUX EW28BS71ISC | Refrigerator |
| ELECTROLUX EW28BS71ISD | Refrigerator |
| ELECTROLUX EW28BS71ISE | Refrigerator |
| ELECTROLUX EW28BS71ISF | Refrigerator |
| Electrolux EW28BS71IW0 | Refrigerator |
| Electrolux EW28BS71IW1 | Refrigerator |
| Electrolux EW28BS71IW2 | Refrigerator |
| Electrolux EW28BS71IW3 | Refrigerator |
| Electrolux EW28BS71IW4 | Refrigerator |
| Electrolux EW28BS71IW5 | Refrigerator |
| Electrolux EW28BS71IW6 | Refrigerator |
| Electrolux EW28BS71IW8 | Refrigerator |
| Electrolux EW28BS71IW9 | Refrigerator |
| Electrolux EW28BS71IWA | Refrigerator |
| Electrolux EW28BS71IWB | Refrigerator |
| ELECTROLUX EW28BS71IWC | Refrigerator |
| electrolux EW28BS85KS | Refrigerator |
| ELECTROLUX EW28BS85KS3 | Refrigerator |
| ELECTROLUX EW28BS85KS4 | Refrigerator |
| ELECTROLUX EW28BS85KS5 | Refrigerator |
| ELECTROLUX EW28BS85KS6 | Refrigerator |
| ELECTROLUX EW28BS85KS7 | Refrigerator |
| ELECTROLUX EW28BS85KS8 | Refrigerator |
| Electrolux EW28BS85KSBA | Refrigerator |
| Electrolux EW28BS85KSCA | Refrigerator |
| Electrolux EW28BS85KSDA | Refrigerator |
| ELECTROLUX EW28BS85KSEA | Refrigerator |
| ELECTROLUX EW28BS85KSGA | Refrigerator |
| 218732216 | Filter |
| 218732316 | Filter |
| 241932301 | Filter |
| 241988703 | Filter |
| CLCH126 | Filter |
| ELUXCOMBO | Filter |
| EWF01 | Filter |
| EWF2CB02 | Filter |
| FC-300 | Filter |
| FC300 | Filter |
| PS2369689 | Filter |
Additional Information
---