ClearChoice CLCH108 | Our#: 185848
ClearChoice Replacement for LG LT800P Filter, 6-Pack

151 review(s)
ClearChoice CLCH108 | Our#: 185848
Free Shipping & Returns
100% Compatibility Guarantee
Compatibility guaranteed! Free return shipping and 100% money back if there are any issues.
Your purchase will help Support American jobs
Certified to the NSF/ANSI 42 Standard for the reduction of chlorine taste and odor.
$

13.15
(

6

Filters for $

78.90

)
In Stock
Est. to ship Friday, Sep. 20th
Free Shipping & Returns
100% Compatibility Guarantee
Frequently Purchased Together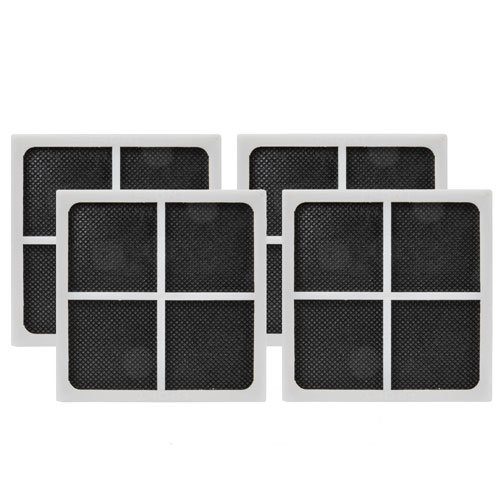 Product Details
The ClearChoice CLCH108 filter is used in select French Door refrigerators by LG. It is designed to replace the factory part # LT800P, ADQ73613401 and others. The CLCH108-L filter uses advanced carbon block technology to reduce chlorine taste and odor.
Helps reduce chlorine taste and odor
Compatible with LG LT800P, ADQ73613401 fridge filters at a fraction of the price
Helps reduce contaminants found in tap water and improves its quality
Made in the USA
---
Compatible Part
Numbers
#'s
Part number compatibility for the ClearChoice CLCH108
Do you know your OEM part number? Use our search to cross-check it!
---
How To Install The ClearChoice CLCH108 Filter:
How To Install Filter?
For Upper Left Fridge Compartment Installations
Push the ends of filter cover to open it
Swing cover downward
Move the old cartridge downward and then twist the cartridge counterclockwise
Pull old filter cartridge out of the filter receiver and discard
Push the new filter cartridge into the receiver and rotate clockwise until it stops
Raise and close the cover
Run water continuously through dispenser until water runs clear and sputtering stops
For Door Installations
Lift up and remove the lower door bin
Swing the right end of the water filter out of the compartment
Rotate the old filter cartridge counterclockwise and remove
Push the new filter cartridge into the receiver and rotate clockwise until it stops
Replace door bin
Run water continuously through dispenser until water runs clear and sputtering stops
---