20" X 22" X 1" Lifetime Permanent Washable Filter
Permatron 3856-2022LRG | Our#: 178065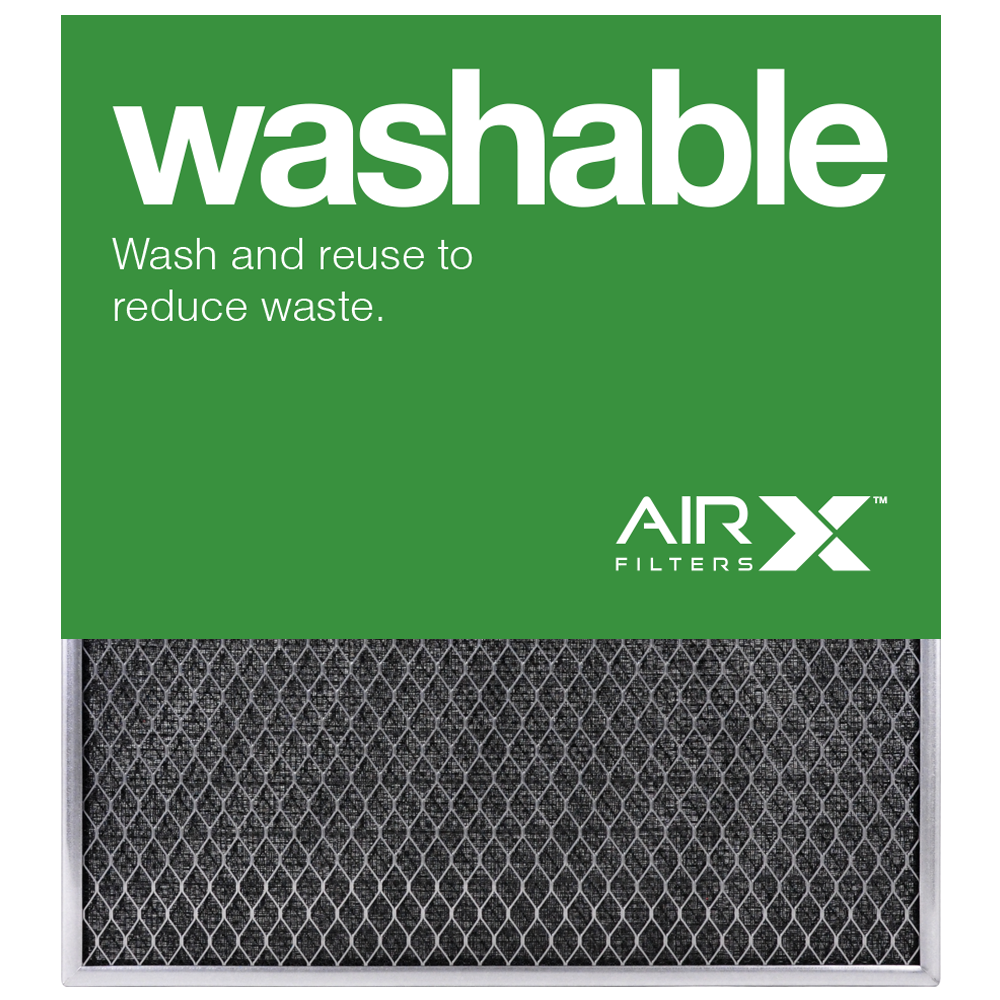 Description
---
Is this the right air filter for you?
If you want to protect your heating and cooling system from dust and dirt - and you are tired of buying disposable air filters, this is the air filter for you! This durable washable filter is designed to provide great value and last a lifetime. Don't drive around town looking for a washable air conditioner filter or furnace filter. Order online and will quickly ship to your front door!
Designed to minimize initial resistance to airflow

Reduces the number of pollutants and allergens in recirculated air and keeps your HVAC system clean

Uses natural static electricity to attract and capture airborne particles

Includes anti-microbial polymeric protection

Durable steel frame

Dirt won't get caught in the filter during washing - due to specially-designed drainage ports in the filter frame

Lifetime warranty

Wash every 30 days under normal use

Made with pride in the USA

100% free returns on all filters
What does this air filter remove?

Do you want to know about the technical specs?
| | |
| --- | --- |
| Nominal Dimensions | 20 x 22 x 1" |
| Actual Dimensions | 19.5 x 21.5 x 0.875" |
| Filter Media | Woven polypropylene media |
| Filter Support Grid | Heavy duty steel mesh |
| Frame | Rugged steel frame |
| Max Temperature | 180F (82C) continuous service, peak 225F (107C) |
| Max Humidity | Resistant to 100% R.H. |
Reviews
---
20" X 22" X 1" Lifetime Permanent Washable Filter
Karla A. 10 months ago
They were not what I expected, they were of a much higher quality....arrived quickly, and fit perfectly!!!
Reviewer 9 months ago
My air handler was designed so that only paper filters would slide in, the metal frame could not flex. I had to send the filter back, easy return process. They have my business. Make sure your air handler doesn't have any restrictions.
Reviewer 10 months ago
I have bought a permanent washable filter from National Trade Supply, an odd size that I could not get in Ocala, Fl. In any of the big supply stores and they sent it to me right away. It has a metal frame very sturdy and very well constructed which it will last me for a whole year with only required wash every month!
Reviewer 3 months ago
I ordered the incorrect size. Discount filters provided me with a prepaid return label. They were unable to apply the credit back to my card because it was replaced with a new card. I am waiting for a refund check. Their service is top notch and products are well made. I am also using a refrigerator water filter from Discount filters and it is working great.
Reviewer 6 months ago
This filter did not fit in a Trane unit without my husband filing down some areas within the unit. Non permanent filters with cardboard edges fit in better. We are happy with the filter once we modified the interior of our unit. I recommend this product as long as you are handy and can modify the fit.
Reviewer 11 months ago
This filter has reduced the amount of dust in our home by at least 75% and maybe more. This filter has exceeded our expectations.
Reviewer 1 month ago
The filter arrived in good condition and fit exactly as advertised. It seems to be omni-directional which is different than my earlier ones and requires more frequent cleaning but looks like it will do a fine job. Price was right as well.
Reviewer 6 months ago
So far so good, I know when its a bad filter!!!!! My kids start playing with their noses!!! Works well.
Reviewer 8 months ago
Fantastic, and fast shipping
Reviewer 5 months ago
Great product
Reviewer 6 months ago
I'm using the filers on a LOFT TV studio where bands record and play live with a small studio audience. In the past the 30-day filers never really cleaned the air. When I installed these filters after a week..the JBTV studios had a noticeable improvement in the air quality. Very pleased, plus never have to change a filter again. Simple to clean and can't wait to save time and trips to buy 30-day "old-fashioned" filters.
Reviewer 6 months ago
Although, the filter at the website said it was for a Trane,and our trane is less then one year old. I had to alter my air handler to get it in, I had to file down 4 bumps in the channel to get it to slide in, as it was just a little to thick,with the nice metal frame even though it was the correct size and for a Trane. Many folks would return it, not knowing how to alter the unit.
Product Documentation
3 people in your area have bought this product in the last day!

Save Your Furnace Tip #5:
Make sure your filter fits snug in its slot or cabinet. Gaps that allow air to bypass the filter can significantly reduce its effectiveness.