18" X 20" X 1" Lifetime Permanent Washable Filter
Permatron 3856-1820LRG | Our#: 178136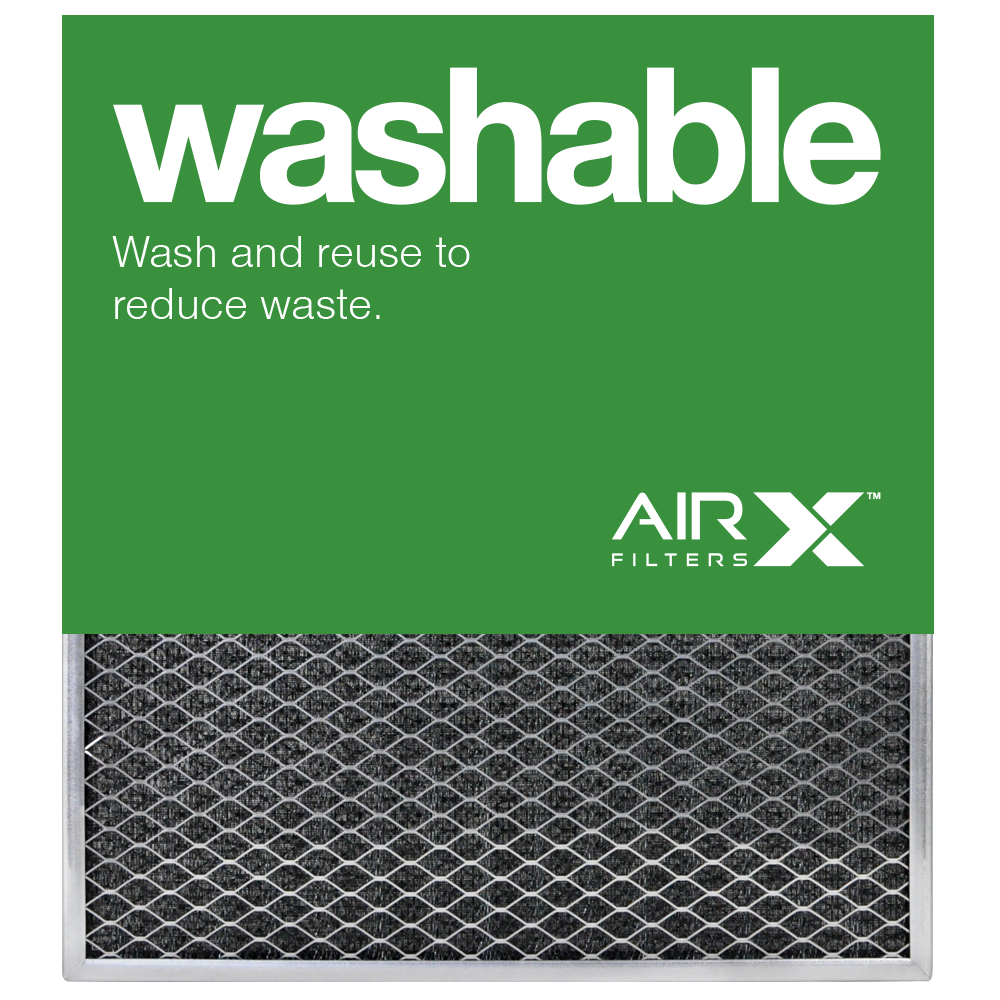 Description
---
Is this the right air filter for you?
If you want to protect your heating and cooling system from dust and dirt - and you are tired of buying disposable air filters, this is the air filter for you! This durable washable filter is designed to provide great value and last a lifetime. Don't drive around town looking for a washable air conditioner filter or furnace filter. Order online and will quickly ship to your front door!
Designed to minimize initial resistance to airflow

Reduces the number of pollutants and allergens in recirculated air and keeps your HVAC system clean

Uses natural static electricity to attract and capture airborne particles

Includes anti-microbial polymeric protection

Durable steel frame

Dirt won't get caught in the filter during washing - due to specially-designed drainage ports in the filter frame

Lifetime warranty

Wash every 30 days under normal use

Made with pride in the USA

100% free returns on all filters
What does this air filter remove?

Do you want to know about the technical specs?
| | |
| --- | --- |
| Nominal Dimensions | 18 x 20 x 1" |
| Actual Dimensions | 17.5 x 19.5 x 0.875" |
| Filter Media | Woven polypropylene media |
| Filter Support Grid | Heavy duty steel mesh |
| Frame | Rugged steel frame |
| Max Temperature | 180F (82C) continuous service, peak 225F (107C) |
| Max Humidity | Resistant to 100% R.H. |
Reviews
---
18" X 20" X 1" Lifetime Permanent Washable Filter
Reviewer 1 month ago
no problems
Reviewer 5 months ago
Have used this filter for several months. Cleans up easy and seems to be holding up well.
Reviewer 6 months ago
So far so good, fits fine and seems to be working. This size is hard to find.
Reviewer 10 months ago
The electrician who installed my new electric furnace never once mentioned a lifetime filter was available. I learned about your filters from an old friend who lives on a poverty level income. Your filter is not only affordable, but it saves a lot of money in only one year's time. I was using paper filters, changing them once a month. They were costing me $15.00 per month (not too bad) but over time it really added up. I paid around $40.00 for your lifetime washeable filter and am very happy with it. I even bought a 2nd one for when I change out the filter once a month, that way I don't have to shut down the unit while the newly cleaned filter drys. Your filter saves me about $175.00 a year, or around $1800.00 in ten years. Every penny counts. Thanks.
Reviewer 11 months ago
quick delivery.
Product Documentation
6 people in your area have bought this product in the last day!

Save Your Furnace Tip #12:
Install a thermostat with a filter change feature. Some thermostats can be configured to keep track of either calendar days or system run time and display a message when it's time to change your filter, humidifier water pad, or UV bulb.