12" X 24" X 1" Lifetime Permanent Washable Filter
Permatron 3856-1224LRG | Our#: 178130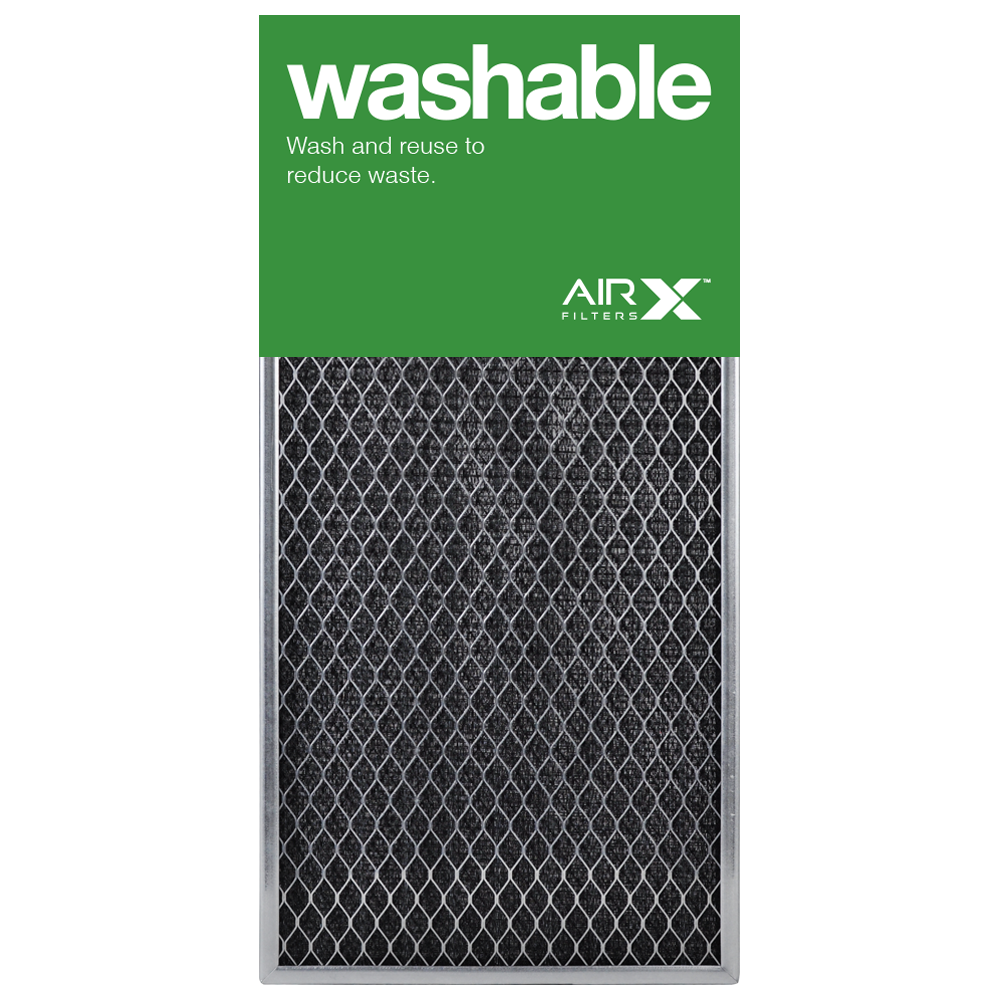 Description
---
Is this the right air filter for you?
If you want to protect your heating and cooling system from dust and dirt - and you are tired of buying disposable air filters, this is the air filter for you! This durable washable filter is designed to provide great value and last a lifetime. Don't drive around town looking for a washable air conditioner filter or furnace filter. Order online and will quickly ship to your front door!
Designed to minimize initial resistance to airflow

Reduces the number of pollutants and allergens in recirculated air and keeps your HVAC system clean

Uses natural static electricity to attract and capture airborne particles

Includes anti-microbial polymeric protection

Durable steel frame

Dirt won't get caught in the filter during washing - due to specially-designed drainage ports in the filter frame

Lifetime warranty

Wash every 30 days under normal use

Made with pride in the USA

100% free returns on all filters
What does this air filter remove?

Do you want to know about the technical specs?
| | |
| --- | --- |
| Nominal Dimensions | 12 x 24 x 1" |
| Actual Dimensions | 11.5 x 23.5 x 0.875" |
| Filter Media | Woven polypropylene media |
| Filter Support Grid | Heavy duty steel mesh |
| Frame | Rugged steel frame |
| Max Temperature | 180F (82C) continuous service, peak 225F (107C) |
| Max Humidity | Resistant to 100% R.H. |
Reviews
---
12" X 24" X 1" Lifetime Permanent Washable Filter
Joey W. 5 months ago
Love them. Already washed them once and works great!
Reviewer 5 months ago
Fits better than the paper filters.
Reviewer 6 months ago
good heavy filter. Will save over the long haul. Will be easy to clean
Reviewer 6 months ago
This was a great filter. My unit has poorer airflow and it still works very well
Reviewer 7 months ago
Quick Delivery, good fit, so far so good!!!!
Reviewer 8 months ago
The filter is sturdy and seems like it will hold up for many years. I have only used it for a few weeks but so far so good. After spending $10.00 per month per filter this seems like a great deal. Time will tell.
Reviewer 11 months ago
Recvd both sizes (20x30x1 also) and appear to be mfg good. Currently under construction which will put both filters to the test. Well made & recvd both sizes in good shape. Here we go!
Reviewer 4 months ago
I have not used the filters yet. My husband had just replaced the filters when I received these. He said these appear to be excellent filters and we have showed them to several of our friends and they wanted to know where we had gotten them. The thing about our filters is the store don't always have them and you have to go from store to store. They aren't even washable! I think I'm going to really enjoy them. The last house we lived in my husband had bought lifetime filters locally and he paid $100.00 each for them and that was 20 years ago. They were very good.. Of course we left them in the house when we sold it.
Reviewer 5 months ago
Installed 10 days ago, so I haven't compared the trapped dust against a 30 day disposable filter yet. Box arrived open on one side, not well taped, with no packing slip. Attached installation instructions refer to air flow direction, but the filter does not have any labeling indicating air flow. Points to the online customer service person who told me that this filter is identical on both sides & doesn't have a specific side for in-flow. Good solid product, just needs better shipping & information shipped along with it.
Reviewer 24 days ago
none
Reviewer 3 months ago
Thus far I am very happy with the product. No complaints. The Customer Service Staff very friendly and helpful.
Product Documentation
2 people in your area have bought this product in the last day!

Save Your Furnace Tip #5:
Make sure your filter fits snug in its slot or cabinet. Gaps that allow air to bypass the filter can significantly reduce its effectiveness.