Brita Pitcher Filters - 3 Pack
Brita 35503 | Our#: 172506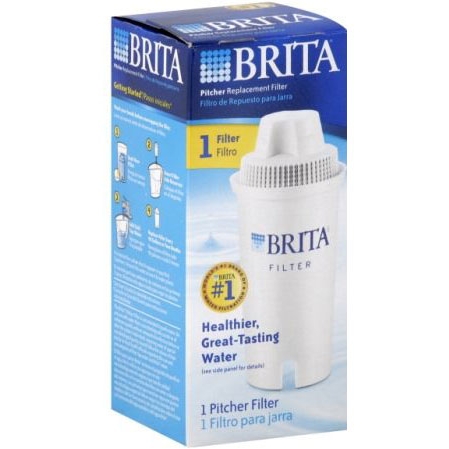 Description
---
Brita Pitcher Filters
#
OB03 - Includes 3 Single Brita Pitcher Filters

Used in all Brita pitchers and water coolers. Replace every 40 gallons (approximately 2 months) for pitchers using one filter. For coolers using two filters, replace every 80 gallons (4 months).
This Brita Replacement Filter is compatible with:
Brita Aqualux SMART Pitcher
Brita Atlantis Pitcher
Brita Chrome SMART Pitcher
Brita Classic Pitcher
Brita Deluxe Pitcher
Brita Grand SMART Pitcher
Brita Riviera SMART Pitcher
Brita Slim Pitcher
Brita Space Saver Calendar Minder Pitcher
Brita UltraMax SMART Dispenser
Brita Fjord SMART Pitcher
Reduces:
Lead
Mercury
Benzene
Toluene
Tetrachloroethylene
Zinc
Chlorine
Taste and Odor
Changing filters:
Wash hands with soap and water before removing the filter from the bag.
Soak the new filter upright in cold water for 15 miutes.
Hand wash your pitcher/dispenser, lid and resevoir with mild detergent.
After soaking, rinse the filter under cold, running tap waterfor a few seconds.
Insert into the resevoir by lining up the groove in the filter with the notch in the resevoir. Press firmly to ensure tight seal.
It is normal and harmless for for carbon dust to appear in your first 2 pitchers. Discard this water or use it to water plants.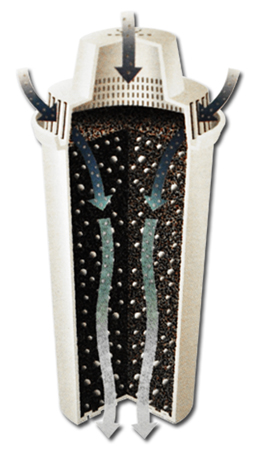 Reviews
---
Brita Pitcher Filters - 3 Pack
Reviewer 8 months ago
WORKS WELL.
Reviewer 7 months ago
When I purchased these.a box of three in a case of three which should have broken down to 4.64 per unit, the misleading part there are only three filters at 13.93 per filter and you can buy these same filters at Target for 6.99 vice 13.99 per filter. A case of three boxes with three filters in each box would have been a great deal at 4.45 per filter.

Refrigerator Water Filter Tip #1:
When replacing a new filter, flush about 2 gallons of water through the filter before drinking the water. This will eliminate any carbon particles leftover from the manufacturing process.