AIRx AXPPF161 | Our#: 198330
Replacement Filter for Craftsman® Shop Vacuums - 17816, 2-Pack

5 review(s)
AIRx AXPPF161 | Our#: 198330
Fast Shipping & Free Returns
100% Compatibility Guarantee
Replacement filters for Craftsman® vacuums
Guaranteed to match original equipment performance and fit
Replaces part # 17816
Fits vacuums 5 gallons and larger
Includes two (2) filter cartridges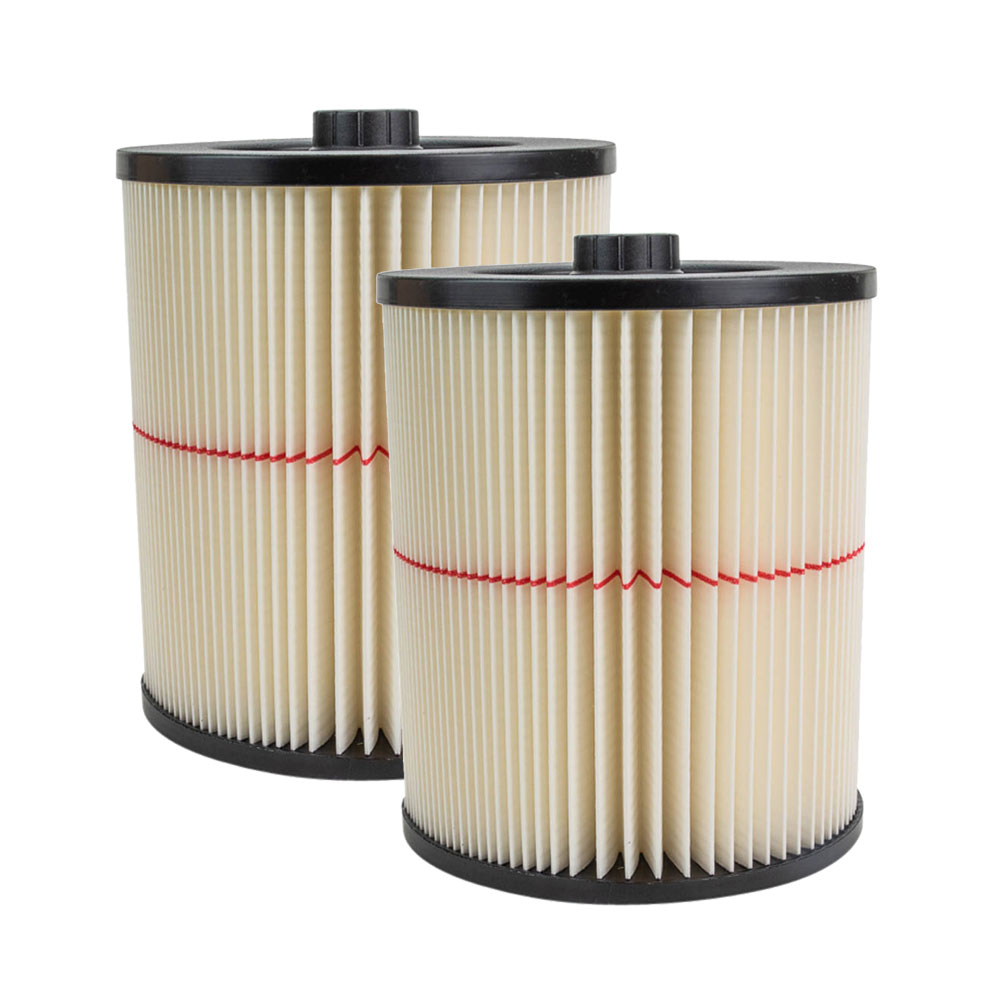 This product is currently unavailable.
The AIRx AXPPF161 that you're looking for is so popular right now, it is not available at the moment. Enter your email address and we'll keep you updated when it's in stock.
Fast Shipping & Free Returns
100% Compatibility Guarantee
Frequently Purchased Together
Product Details
Designed and built to the same fit and performance specifications as the original filters that came with your vacuum. Performance and fit are guaranteed, backed by our 100% Money-Back Guarantee.
Replacement filter cartridges for Craftsman® shop vacuums - made from 1988 and older 6 gallon units made since 1992
Includes two (2) filter cartridges
Premium cartridge filters general dirt and debris
Washable - filter can be lightly washed for re-use. Allow filter to dry before using again
Includes screw on cap
Recommended for dry pickup only
Used in vacuums 5 gallons and larger, replaces part number 17816
Dimensions - 8" H X 6.3" Dia
Craftsman® is a trademark of Stanley Black & Decker, which is not affiliated or otherwise associated with DiscountFilters.com. This is not an original, OEM product from Craftsman. Any all all use of this mark on this site is for identification purposes only and such use is not intended to, does not, and shall not be deemed to imply any association or affiliation between National Trade Supply, LLC or DiscountFilters.com and Craftsman® or Stanley Black & Decker.
---
Fits In These Systems:
Craftsman:
113-12004
113-12005
113-12006
113-12007
113-12008
113-12009
113-16825
113-170160
113-170170
113-170190
113-170250
113-170260
113-17608
113-177000
113-177001
113-177010
113-177011
113-177020
113-177021
113-177030
113-177035
113-177040
113-177050
113-177060
113-177070
113-177080
113-177100
113-177101
113-177120
113-177130
113-177140
113-177141
113-177210
113-177321
113-177330
113-177331
113-177340
113-177341
113-177360
113-177370
113-177380
113-177381
113-177405
113-177411
113-177415
113-177420
113-177431
113-177440
113-177441
113-177460
113-177480
113-177481
113-177621
113-177650
113-177660
113-177670
113-177690
113-177700
113-177710
113-177711
113-177720
113-177721
113-177725
113-177730
113-177731
113-177735
113-177740
113-177800
113-177805
113-177810
113-177811
113-177825
113-177830
113-177835
113-177840
113-177841
113-177842
113-177846
113-177860
113-177865
113-177870
113-177880
113-177881
113-177890
113-177895
113-177905
113-177910
113-177915
113-177970
113-177980
113-177990
113-178060
113-178081
113-17831