Honeywell UC100E1006 | Our#: 113310
Honeywell UC100E 1006 UV Replacement Bulb With Handle 18W
Honeywell UC100E1006 | Our#: 113310
Fast Shipping & Free Returns
100% Compatibility Guarantee
Original Factory Replacement (UC100E1006) UV Bulb for Honeywell UV Germicidal Lamp Model UV100E1043 Single-Lamp Return Air Unit. Replaces UC100A1005 - (same bulb, blue handle rather than tan)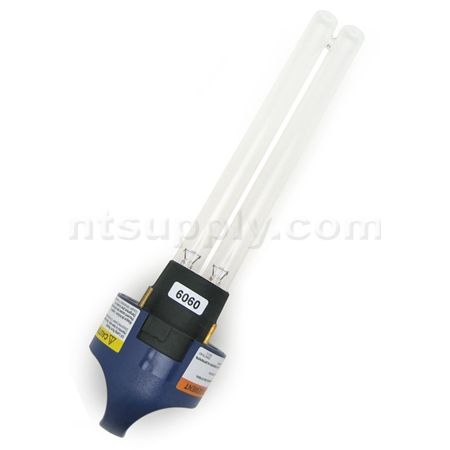 3 people in your area recently purchased this product!
Fast Shipping & Free Returns
100% Compatibility Guarantee
Frequently Purchased Together
Product Details
Original Factory Replacement (UC100E1006) UV Bulb for Honeywell UV Germicidal Lamp - 18 Watt SnapLampT knob and bulb assembly.

With this knob/lamp assembly, future lamp replacement will require only the new lamp (UC18W1004) as the lamp itself is removeable.
Fits:
Model UV100E1043 Single-Lamp Reurn Air Unit.
Older Model UV100A1000 Return Air Unit

Replaces UC100A1005 - (same bulb, blue handle rather than tan).
Overall bulb length is 8½ inches, glass length measures 7½ inches. The bulb has has two glass tubes fused together and two filaments, each tube is ¾" in diameter.

---