Paragon Water Systems P2201RC-3 | Our#: 174008
Paragon In-Line/Backflow Replacement Cartridge 3 Pack

5 review(s)
Paragon Water Systems P2201RC-3 | Our#: 174008
Fast Shipping & Free Returns
100% Compatibility Guarantee
Paragon In-Line/Backflow Replacement Cartridge 3 Pack - P2201RC-3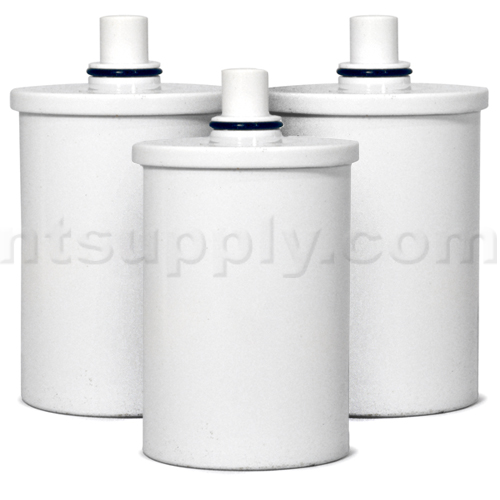 This product is currently unavailable.
The Paragon Water Systems P2201RC-3 that you're looking for is so popular right now, it is not available at the moment. Enter your email address and we'll keep you updated when it's in stock.
Fast Shipping & Free Returns
100% Compatibility Guarantee
Frequently Purchased Together
Product Details
Paragon In-Line/Backflow Replacement Cartridge 3 Pack P2201RC-3
30,000 Gallon In-Line/Backflow Shower replacement Filter
Compatible with Sunflower shower head models
Information Content for all Shower Filter Categories
Reduces over 98% Chlorine for 5,000 to 30,000 gallons
Reduces Hydrogen Sulfide
Eliminates odors
No calcium or soap scum build-up on shower glass doors or tile
Easy to clean
Wide variety of styles & finishes available to fit all customer needs
Easy to replace filter cartridges
Restores natural softness to skin, scalp and hair by removing harsh, drying chemicals from the water
May help reduce acne and eczema
Installs in seconds
No Tools required
*Warning: Use only with microbiologically safe water.
Anyone who has ever swam in a chlorinated pool knows how chlorine robs moisture from your skin and hair. What most people don't realize is that typically there is as much or more chlorine in tap water as there is in most swimming pools. Chlorine strips the natural protective oils from skin and hair, causing excess dryness. Without the harsh influences of chlorine you'll notice significant cosmetic benefits... Softer skin & hair in a week or your money back! Also by removing chlorine and other chemicals found in tap water, you eliminate health risks related to inhalation and skin absorption of these chemicals... now known to be a significant source of exposure to harmful VOCs & THMs.
Your shower water will feel better, and be better for you!
The Environmental Protection Agency (EPA) regulates how a small amount of chlorine is added or some other disinfection method is used to kill bacteria or microorganisms that may be in tap water. Excess exposure to chlorine can also be detrimental to your health. Chlorine steals moisture from skin and hair, causing excess dryness. Other health conditions caused by chlorine include respiratory condition such as asthma and bronchitis. Chlorine can also be re-vaporized in the shower, inhaled into the lungs and transferred directly into the blood system. Small children, infants and those with weak immune systems may also be susceptible to the damaging effects of highly-chlorinated tap water.
Paragon Shower Filters are the healthy solution to protect yourself from the damaging effects of chlorine.
---