Rusco 1-1/2-1000-F | Our#: 177050
Rusco 1-1/2" Spin Down Sediment Filter w/ 1000 mesh screen OBSOLETE- NO LONGER AVAILABLE
Rusco 1-1/2-1000-F | Our#: 177050
Fast Shipping & Free Returns
100% Compatibility Guarantee
Rusco 1-1/2" Spin Down Sediment Filter w/ 1000 mesh screen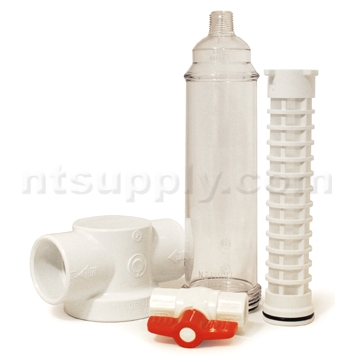 This product is currently unavailable.
The Rusco 1-1/2-1000-F that you're looking for is so popular right now, it is not available at the moment. Enter your email address and we'll keep you updated when it's in stock.
Fast Shipping & Free Returns
100% Compatibility Guarantee
Frequently Purchased Together
Product Details
Rusco 1-1/2" Spin Down Sediment Filter w/ 1000 mesh screen
RUSCO's spin down sediment filters make solid particle removal simple and economical. Rusco systems will accomodate 1", 1-1/2" and 2" PVC connections. The unique feature of the Rusco sediment removal system is that is can be flushed out and reused over and over.
Features :
Unique element design traps sediment in lower portion of the clear housing
Clear housing can be easily removed without tools for cleaning
Clear housing makes for an easy visual to know when flushing is needed
A PVC ball valve allows for easy on / off for flushing the sediment out
Rusco incorporates a centrifugal spin down action for sediment removal
Many mesh / screen sizes to choose from
No filter cartridges to replace
Compact size utilizes very little space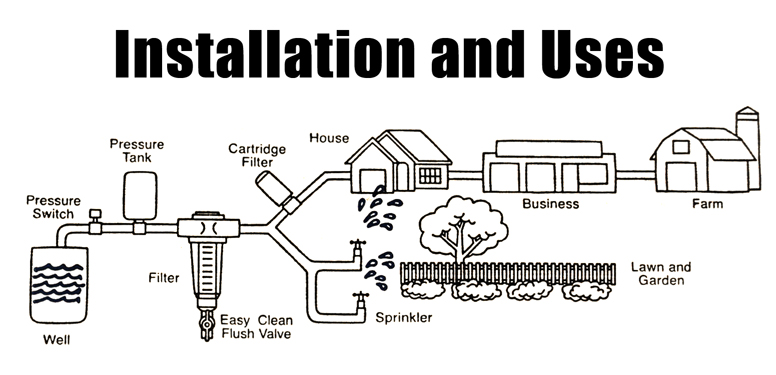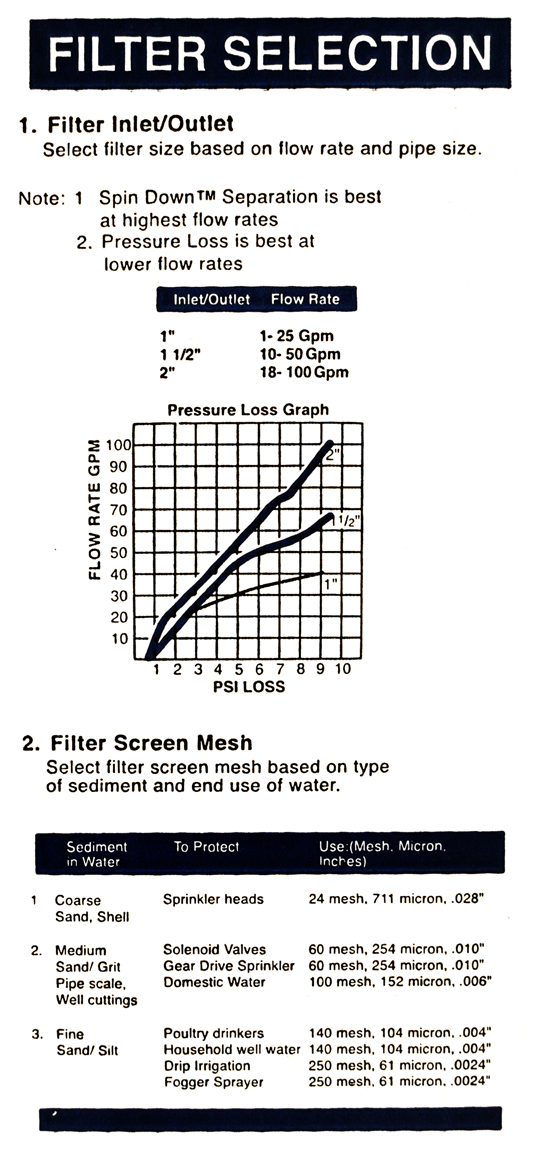 ---
Specifications
Dimensions ( overall w/ valve ):
15" tall, 5-1/2" wide, 3-3/8" deep
Additional Information
---