Dupont SSC0501 In-Line Shower Filtration Carbon Filter
DuPont SSC0501 | Our#: 177729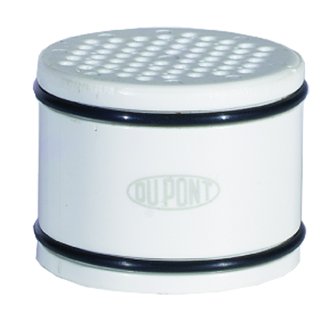 Description
---
Dupont SSC0501 In-Line Shower Filtration Carbon Filter

Dupont SSC0501 Shower Filtration carbon filter will provide clean and clear water for your shower. The carbon in the filter will effectively remove over 99% of the Chlorine from your water which greatly improves the quality of the water. This filter fits the Dupont Shower filter system # SS1050CH.

FEATURES:
One package contains ( 1 ) Filter
Replace every 6 months
Fits Dupont shower filter SS1050CH

Refrigerator Water Filter Tip #3:
When a new refrigerator filter is installed, there may be some sputtering and spitting of water while air is forced out of the filter media. This is normal and will stop after the carbon media becomes saturated with water.