Doulton W9223031 | Our#: 199367
Doulton Ultracarb SI Franke Filter Cartridge - W9223031
Doulton W9223031 | Our#: 199367
Fast Shipping & Free Returns
100% Compatibility Guarantee
Genuine OEM limescale reduction filter from Doulton
Prevent the damaging effects of hard water on your kitchen appliances
Made in England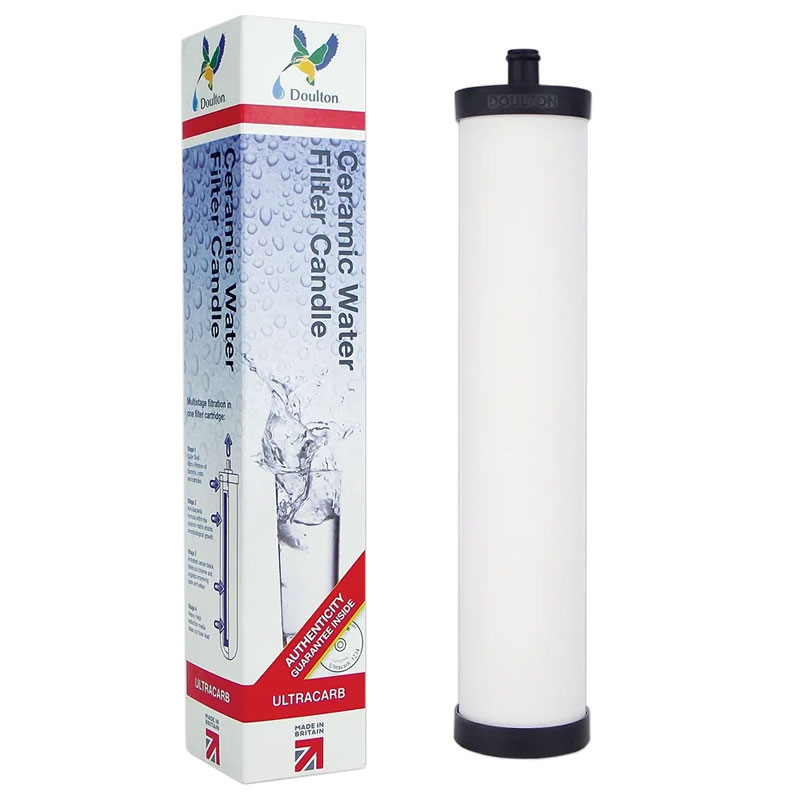 4 people in your area recently purchased this product!
Fast Shipping & Free Returns
100% Compatibility Guarantee
Frequently Purchased Together
Product Details
The Doulton W9223031 UltraCarb® Push Fit SI ceramic water filter cartridge is fully compatible with systems that use Franke 03, Franke 06 and Carron Phoenix CP08. Franke Omni 4-in-1 Boiling Taps & is a direct compatible to the Franke 08 Scale Inhibitor filter cartridge. It uses a multi-stage system of filtration, all in one filter cartridge, with an added scale inhibitor to reduce the build-up of limescale.
Factory original product from Doulton

Compatible with systems that use Franke 03, Franke 06 and Carron Phoenix CP08

Directly compatible to the Franke 08 scale inhibitor filter cartridge

Stage 1: Outer shell - Microfiltration of bacteria, cysts and particles

Stage 2: Anti-bacterial formulation contains silver to inhibit microbiological growth within the ceramic

Stage 3: Activated carbon block takes out chlorine and organics improving taste and odor

Stage 4: Heavy metal reduction media takes out toxic lead

WRAS-approved
Reduces unwanted limescale
Capacity - 1,000 gallons or 6 months (whichever comes first)
---
Replaces These Filters:
Carron Phoenix:
CP08
Doulton:
UltraCarb SI 1595
W9223031
Franke: