Doulton W9121715 | Our#: 197643
Doulton 10" Ceramic Water Filter Candle - W9121715
Doulton W9121715 | Our#: 197643
Fast Shipping & Free Returns
100% Compatibility Guarantee
Genuine OEM filter from Doulton
Super Sterasyl outer ceramic shell
Activated carbon layer
99.9% efficient - plus filtration of bacteria, cysts, turbidity
Made in England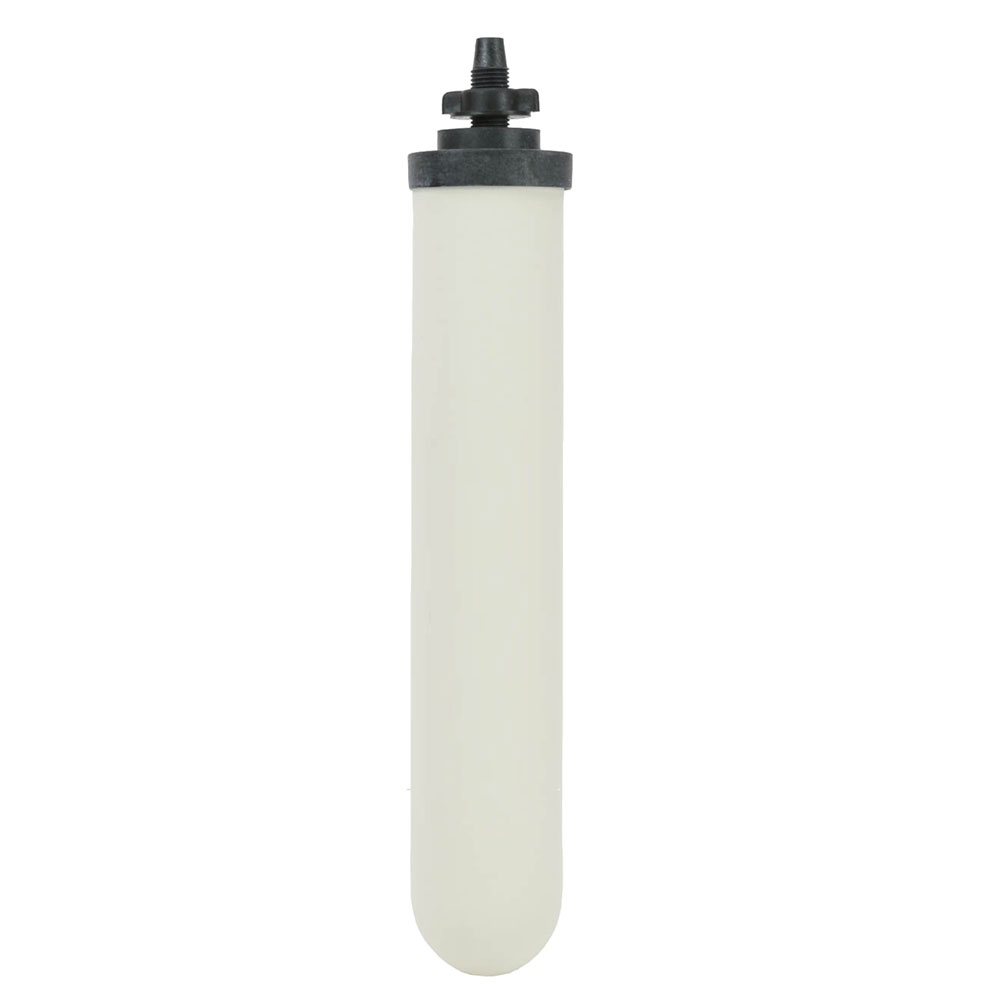 4 people in your area recently purchased this product!
Fast Shipping & Free Returns
100% Compatibility Guarantee
Frequently Purchased Together
Product Details
Doulton 10" Ceramic Water Filter Candle - W9121715
Gravity water filters are designed for long life and effective filtration of contaminants including sediment, bacteria, chlorine, heavy metals, microplastics and more, from virtually any source. Retains health-giving minerals that are naturally present in your water. Reliable, fresh, clean to taste and easy to use for all the family.
FEATURES:
Super Sterasyl filter includes outer ceramic shell as well as inner activated carbon layer

OEM, factory-origion product from Doulton

Fits gravity systems from Doulton, British Berkefeld, Berkey, and others

Does NOT fit these systems: Doulton SS2, AquaCera SS4, Big Berkey, British Berkefeld, Travel Berkey

10" filter with long thread - includes gasket and wing nut

Silver impregnated to inhibit microbiological growth

Retains essential minerals

Proven protection agains water-borne disease

Eco-friendly - made from 100% natural materials

Long life filter can be cleaned and re-used
SPECIFICATIONS:

Capacity: 2,000 liters / 535 Gallons
Filtration Rating: Nominal (defined as >99.9%) - .5-.8 micron
---
Fits In These Systems:
Berkey:
Berkey Light
Crown Berkey
Imperial Berkey
Royal Berkey
Doulton:
SS Gravity Water Filter
Additional Information
---