ClearChoice CCS001 | Our#: 175724
ClearChoice 2-1/2" X 10" Carbon Block Cyst Cartridge - .5 micron
ClearChoice CCS001 | Our#: 175724
Free Shipping
Free Returns
100% Compatibility Guarantee
NSF/ANSI Standard 42
ClearChoice 2-1/2" X 10" Carbon Block Cyst Cartridge - .5 micron
Product Details
ClearChoice 2-1/2" X 10" Carbon Block Cyst Cartridge - .5 micron
ClearChoice Carbon Block Cartridges are manufactured with activated carbon. ClearChoice Carbon Block Cartridges are ideal for point-of-use (under-sink) and Reverse Osmosis applications.
Features:
Submicron carbon block reduces extra fine particles and dirt from drinking water

Reduces taste/odor/chlorine and VOC's from drinking water
Tested and Certified by NSF International to ANSI/NSF Standard 42.
Fits most housings that accept standard 2-1/2" X 10" filter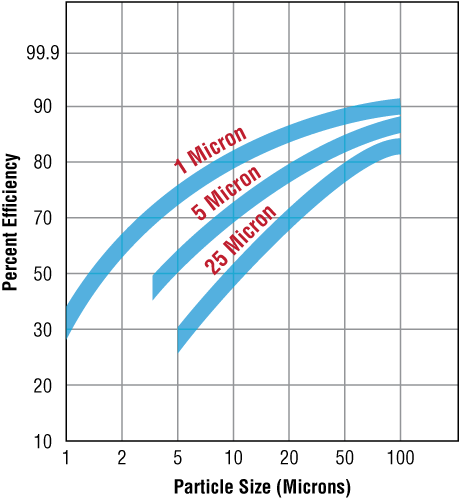 Specifications
Capacity:
10,000 gallons
Certifications:
NSF/ANSI Standard 42
Filter Dimensions:
9-7/8" L X 2-1/2" Dia.
Flow Rate:
1.0 GPM
Material:
Coconut Shell Carbon Block
Micron Rating:
0.5
Reduction Claims:
Chlorine Taste, Odor, Cysts
Replaces These Filters:
Ace Hardware:
4158721
American Plumber:
555019-51
W-30
W.5CB
WFP-10A
Ametek:
CBC-10
AquaPure:
9320-1044
ClearChoice:
84607
Cornelius:
COR10B1P
Costguard:
CG53-10
Culligan:
Dupont:
DWC50001
DWC70001
WFDWC50001
WFDWC70001
Ecolab:
9320-1028
Everpure:
Flotec:
TO3
GE:
FXULC
Heritage Parts:
EVEEV910853
Kenmore:
Liquatec:
MCB10
OmniFilter:
BC-1
BC1
CB1
CB1-R-01
CB1-R-02
CB1-SS
CB1-SS6-05
LC-1
LC1
TC-3
TC3
Pentair:
DEV910853
Pentek:
PureMark:
PFS10B1P
Restaurant Supply:
8675
Sears:
3840
Selecto:
101-210
Shurflo:
15-028-12
Teledyne WaterPik:
IR-70
US Filter:
CBC-10
Watts:
MAXPB-975
Webstaurant:
HPEV910853
Whirlpool:
Fits In These Systems:
Most Brands:
10" Slim Line Filter Housings