Say what? Change my refrigerator filter?
The dirty deed must be done.
By: Krysten Cox
---
GOT CLEAN WATER?
Can you imagine the damage to your engine if you never changed the filter in your car? How rank do you think your coffee would taste if you used the same filter for a week? Or worse, what if you didn't change your clothes for a week? Clearly, you wouldn't do these things because you care about your car, your coffee, and your social life. So when are you going to replace your refrigerator filter? It provides the water you're using to replenish your body with. Stop drinking swill, America.
Don't feel bad if you haven't changed your filter in awhile (or ever). The truth is that most people don't even know that they need to change their refrigerator filter. Heck, most people don't know where it is, how to change it, or if they even have one to change in the first place. Well, wake up and drink the fresh water. Experts suggest that you change your refrigerator filter every 3-6 months. If you only do it annually, you'll live. But if you get in the habit of changing your fridge filter twice a year - you'll have learned the secret to a lifetime of fresher, cleaner water and ice cubes.
THE CLEAR REASONS WHY YOU NEED TO CHANGE YOUR FRIDGE FILTER TODAY:
The most obvious reason for changing your refrigerator filter is that you don't want to be disgusting. I mean, you don't want your dog drinking out of the toilet right? It's the same principle here, just a different source. It's the right thing to do. And when I say right, I mean that it's the thing to do if you respect your own body as well as anyone who lives in or visits your house.
The water that comes from your refrigerator has first traveled through miles of tubing to get to your refrigerator. Along the way, the water picks up a few bugs that a good filter can usually remove before it goes into your glass, your mouth, your stomach, and back into the toilet water that it most likely went in as. Ah, the circle of life.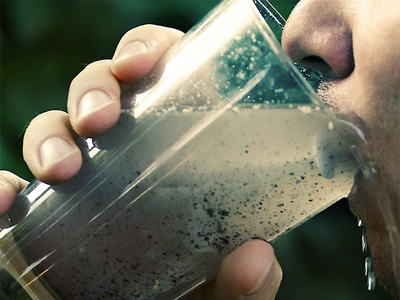 Water Filters remove things such as:
· Benzene
· Chlorine
· Herbicides
· Lead
· Mercury
· Particulates
· Pesticides
· Taste and odor
· Toxaphene
· Turbidity
· Water cysts
What are all of these difficult to spell words? Well, what commoner really knows? But it for sure isn't something that should be floating in your water.
SAVING WITH THE SMALL THINGS
Times are hard for everyone, so save yourself where you can. You can save a lot of money by not having to buy bottled water because your refrigerator's water looks like it was peppered. Click here to see how you can not only save some cash but also the environment from all the plastic bottles thrown away. Go green, go clean.
YOU MIGHT NEED A NEW FILTER IF.
· Your refrigerator is dispensing the water slower than usual.
· Water has developed a strange taste or odor.
· Your icemaker isn't functioning properly.
· You've got floaters in your water.
· If your water looks like it was brought in by a pail from the crick down yonder.
I'VE GOT MY FILTER, NOW WHAT DO I DO?
Check out my article about installing your refrigerator water filter.