Hydronix HDG-CER | Our#: 195522
Hydroguard HDG-CER Ultra Filtration Filter
Hydronix HDG-CER | Our#: 195522
Fast Shipping & Free Returns
100% Compatibility Guarantee
Factory original OEM filter from Hydronix
.1 micron ultrafiltration / carbon block filter
For use in countertop, undersink, and HDG reverse osmosis systems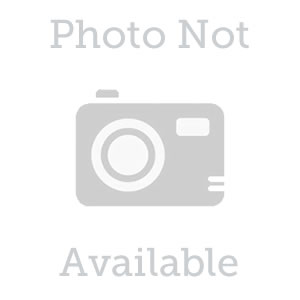 This product is currently unavailable.
The Hydronix HDG-CER that you're looking for is so popular right now, it is not available at the moment. Enter your email address and we'll keep you updated when it's in stock.
Fast Shipping & Free Returns
100% Compatibility Guarantee
Frequently Purchased Together
Product Details
Hydroguard HDG-UF Ultrafiltration / Carbon Block Filter

The HDG-UF filter is 3 filters in 1. Stage 1 - HydroGuard's radial flow filtration allows water to enter the cartridge through the radius of the filter allowing the outer layer to trap additional dirt, rust and sediment particles. The FDA CFR21 compliant fine web polypropelene fibers do not impart color, odor or chemicals into the water and are the ideal pre-filtration media. Stage 2 - Water then passes through the NSF certified coconut shell solid carbon block filter to reduce items of health concern. The carbon block micro-strains the water through it's 0.5 micron pores to trap micro-organisms and cysts. Then the carbon block's chemisorptive process effectively reduces volatile organic compounds (VOCs), PCBs, certain heavy metals such as lead as well as certain pesticides, herbicides, chloroform and other chlorination by-products. Stage 3 - In the final filtration process water passes through an array of sophisticated 0.01-0.1 micron UF ultrafiltration membrane allowing only fresh, clean water and dissolved minerals to pass through.
FEATURES:
Reduces particulates and organics in the water
Rated at 0.1 microns
For use in C1000, C2000 countertop systems
For use in U2000, U3000, U4000 undercounter systems
For use in UDG-45LRCP reverse osmosis system

Original, OEM factory product from Hydronix

Approximate Dimensions - 11-1/2" L x 2" Dia

Change every 6 months
---
Replaces These Filters:
HydroGuard:
HDG-CER
Hydronix:
HDG-CER
Fits In These Systems:
HydroGuard:
HDG-45LRCP
HDG-C1000-MCB
HDG-C1000-UF
HDG-C2000-CER
HDG-C2000-MCB
HDG-C2000-UF
HDG-U2000-CER
HDG-U2000-MCB
HDG-U2000-UF
HDG-U4000-CER
HDG-U4000-UF