Exact Match GL-500-SET | Our#: 186277
Filter Set With Membrane for Standard 50 GPD RO System With 1/4" FPT Inline Filter

3 review(s)
Exact Match GL-500-SET | Our#: 186277
Fast Shipping & Free Returns
100% Compatibility Guarantee
Filter Set With Membrane for GoldLine Model 50 Reverse Osmosis System
This product is currently unavailable.
The Exact Match GL-500-SET that you're looking for is so popular right now, it is not available at the moment. Enter your email address and we'll keep you updated when it's in stock.
Fast Shipping & Free Returns
100% Compatibility Guarantee
Frequently Purchased Together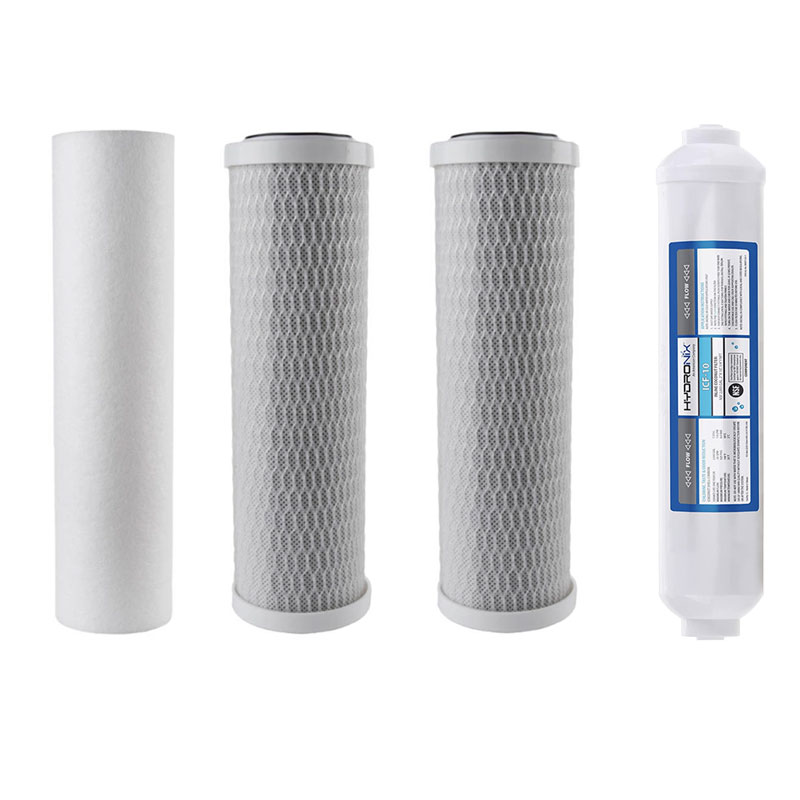 Product Details
Filter Set With Membrane for GoldLine Model 50 Reverse Osmosis System
This set contains everything you need to replace all of the filters on your GoldLine Model 50 5-Stage Reverse Osmosis System. This set will also fit in many other private labelled reverse osmosis systems that take "standard" non-proprietary filters and/or membranes.
What you get :
( 1 ) Stage 1 Polyspun Sediment Filter - 5 Micron - replace every 6 months
( 2 ) Stage 2 and 3 Carbon Block Filter - 10 Micron - replace every 6 months
( 1 ) Stage 4 TFC Membrane - 50 Gallons/Day Capacity - replace every 2-5 years
( 1 ) Stage 5 In-Line Carbon Post Polishing Filter w/ 1/4" in and out FPT fittings - replace every 6 months
---
Fits In These Systems:
PremierH2O:
RO TFM 55V 1W
US Water:
200-GX-5050
AQUAPURION 5-STAGE
Additional Info
rmation
Installation Instructions
---