Whirlpool EDR1RXD1 | Our#: 180693
Whirlpool EDR1RXD1 Refrigerator Water Filter (Filter1)

473 review(s)
Whirlpool EDR1RXD1 | Our#: 180693
Fast Shipping & Free Returns
100% Compatibility Guarantee
Compatibility guaranteed! Free return shipping and 100% money back if there are any issues.
13 people in your area recently purchased this product!
Fast Shipping & Free Returns
100% Compatibility Guarantee
Frequently Purchased Together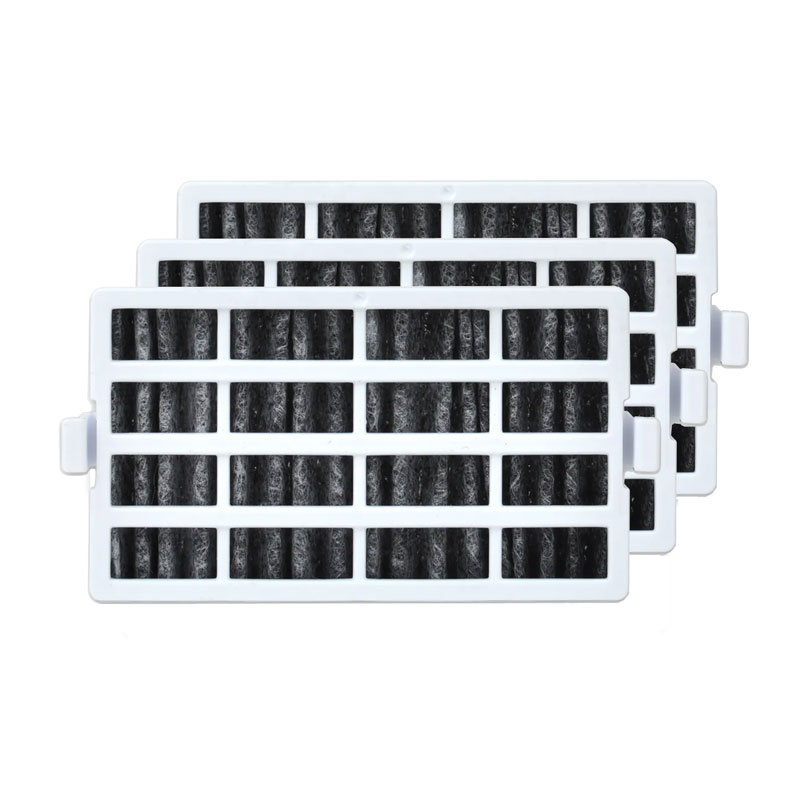 Product Details
The factory original Whirlpool EveryDrop EDR1RXD1 (AKA FILTER 1) takes over for the W10295370 filters and is used in refrigerators by Whirlpool, KitchenAid, Maytag, Amana, Jenn-Air, Kenmore and others. The Whirlpool EDR1RXD1 filter creates better tasting water for drinking and making beverages as well as clean, clearer, healthy ice.

Features:
Original OEM product
Easy installation and operation
Helps reduce chlorine taste and odor
Helps reduce contaminants found in tap water and improves its quality
Tested by NSF International against Standard 42 for the reduction of chlorine taste and odor and particulate
Tested by NSF International against Standard 53 for the reduction of lead, cysts, turbidity and other chemicals and impurities
Replaces the popular W10295370 / W10295370A filter
---
Compatible Part
Numbers
#'s
Part number compatibility for the Whirlpool EDR1RXD1
Do you know your OEM part number? Use our search to cross-check it!
---
How To Install The Whirlpool EDR1RXD1 Filter:
How To Install Filter?
How To Install The W10295370 Filter:
Locate the water filter in the top-right corner of the refrigerator compartment
Lift open the filter cover door. The filter will be released and then eject as the door is opened
When the door is completely open, pull the filter straight out
Take the new filter out of its packaging and remove the covers from the O-rings. Be sure the O-rings are still in place after the covers are removed
With the arrow pointing up, align the new filter with the filter housing and slide it into place. The filter cover door will automatically begin to close as the new filter is inserted
Close the filter cover door completely in order to snap the filter into place. You may need to press hard
Flush the water system
Reset filter status light following instructions in your owners manual
Replace filter every 6 months
---
Search by your filter part number or appliance model number to verify compatibility
| Brand Name | Model Number | Type |
| --- | --- | --- |
| Amana | ASD2275BRB00 | Refrigerator |
| Amana | ASD2275BRB01 | Refrigerator |
| Amana | ASD2275BRB02 | Refrigerator |
| amana | ASD2275BRS | Refrigerator |
| Amana | ASD2275BRS00 | Refrigerator |
| Amana | ASD2275BRS01 | Refrigerator |
| Amana | ASD2275BRW | Refrigerator |
| Amana | ASD2275BRW00 | Refrigerator |
| Amana | ASD2275BRW01 | Refrigerator |
| Amana | ASD2575BRB00 | Refrigerator |
| Amana | ASD2575BRB01 | Refrigerator |
| Amana | ASD2575BRB03 | Refrigerator |
| amana | ASD2575BRS | Refrigerator |
| Amana | ASD2575BRS00 | Refrigerator |
| Amana | ASD2575BRS01 | Refrigerator |
| amana | ASD2575BRW | Refrigerator |
| Amana | ASD2575BRW00 | Refrigerator |
| Amana | ASD2575BRW01 | Refrigerator |
| frigidaire | FFHS2312NS | Refrigerator |
| frigidaire | FFHS2612LS | Refrigerator |
| Ikea | 6ISC20C6AY00 | Refrigerator |
| ikea | D?TID | Refrigerator |
| ikea | ISC21CNEDS00 | Refrigerator |
| Ikea | ISC23CDEXB00 | Refrigerator |
| Ikea | ISC23CDEXB01 | Refrigerator |
| ikea | ISC23CDEXY00 | Refrigerator |
| ikea | ISC23CDEXY01 | Refrigerator |
| ikea | ISC23CDEXY02 | Refrigerator |
| Ikea | ISC23CNEXW00 | Refrigerator |
| Ikea | ISC23CNEXW01 | Refrigerator |
| ikea | ISC23CNEXY00 | Refrigerator |
| ikea | ISC23CNEXY01 | Refrigerator |
| Ikea | ISC23CNEXY02 | Refrigerator |
| ikea | ISF25D2XBM00 | Refrigerator |
| ikea | IX5BBEXDS00 | Refrigerator |
| ikea | NUTID | Refrigerator |
| ikea | NUTID S23 | Refrigerator |
| ikea | NUTID S25 | Refrigerator |
| Jenn-Air | JSC23C9EEM | Refrigerator |
| Jenn-Air | JSC23C9EEM00 | Refrigerator |
| Jenn-Air | JSC24C8EAM | Refrigerator |
| Jenn-Air | JSC24C8EAM00 | Refrigerator |
| Jenn-Air | JSC24C8EAM01 | Refrigerator |
| Jenn-Air | JSC24C8EAM02 | Refrigerator |
| Kenmore | 106.51133213 | Refrigerator |
| Kenmore | 10641162310 | Refrigerator |
| Kenmore | 10641163310 | Refrigerator |
| Kenmore | 10641169310 | Refrigerator |
| Kenmore | 10650022210 | Refrigerator |
| Kenmore | 10650022211 | Refrigerator |
| Kenmore | 10650023210 | Refrigerator |
| Kenmore | 10650023211 | Refrigerator |
| Kenmore | 10650029210 | Refrigerator |
| Kenmore | 10650029211 | Refrigerator |
| Kenmore | 10650029213 | Refrigerator |
| Kenmore | 10650049711 | Refrigerator |
| Kenmore | 10651122210 | Refrigerator |
| Kenmore | 10651122211 | Refrigerator |
| Kenmore | 10651123210 | Refrigerator |
| Kenmore | 10651123211 | Refrigerator |
| Kenmore | 10651124210 | Refrigerator |
| Kenmore | 10651129210 | Refrigerator |
| Kenmore | 10651133213 | Refrigerator |
| Kenmore | 10651134210 | Refrigerator |
| Kenmore | 10651134213 | Refrigerator |
| Kenmore | 10651136210 | Refrigerator |
| Kenmore | 10651139210 | Refrigerator |
| Kenmore | 10651139213 | Refrigerator |
| Kenmore | 10651139214 | Refrigerator |
| Kenmore | 10651142110 | Refrigerator |
| Kenmore | 10651142111 | Refrigerator |
| Kenmore | 10651142112 | Refrigerator |
| Kenmore | 10651143110 | Refrigerator |
| Kenmore | 10651143111 | Refrigerator |
| Kenmore | 10651143112 | Refrigerator |
| Kenmore | 10651149110 | Refrigerator |
| Kenmore | 10651149111 | Refrigerator |
| Kenmore | 10651149112 | Refrigerator |
| Kenmore | 10651152111 | Refrigerator |
| Kenmore | 10651152112 | Refrigerator |
| Kenmore | 10651153111 | Refrigerator |
| Kenmore | 10651153112 | Refrigerator |
| Kenmore | 10651159111 | Refrigerator |
| Kenmore | 10651159112 | Refrigerator |
| Kenmore | 10651162210 | Refrigerator |
| Kenmore | 10651163210 | Refrigerator |
| Kenmore | 10651164210 | Refrigerator |
| Kenmore | 10651169210 | Refrigerator |
| Kenmore | 10651172310 | Refrigerator |
| Kenmore | 10651173310 | Refrigerator |
| Kenmore | 10651179310 | Refrigerator |
| Kenmore | 10651182110 | Refrigerator |
| Kenmore | 10651182112 | Refrigerator |
| Kenmore | 10651182113 | Refrigerator |
| Kenmore | 10651183110 | Refrigerator |
| Kenmore | 10651183112 | Refrigerator |
| Kenmore | 10651183113 | Refrigerator |
| Kenmore | 10651189110 | Refrigerator |
| Kenmore | 10651189112 | Refrigerator |
| Kenmore | 10651189113 | Refrigerator |
| Kenmore | 10651332710 | Refrigerator |
| Kenmore | 10651334710 | Refrigerator |
| Kenmore | 10651335710 | Refrigerator |
| Kenmore | 10651712410 | Refrigerator |
| Kenmore | 10651712411 | Refrigerator |
| Kenmore | 10651713410 | Refrigerator |
| Kenmore | 10651713411 | Refrigerator |
| Kenmore | 10651719410 | Refrigerator |
| Kenmore | 10651719411 | Refrigerator |
| Kenmore | 10651719413 | Refrigerator |
| Kenmore | 10651753711 | Refrigerator |
| Kenmore | 10651762510 | Refrigerator |
| Kenmore | 10651763510 | Refrigerator |
| Kenmore | 10651764510 | Refrigerator |
| Kenmore | 10651769510 | Refrigerator |
| Kenmore | 10651769511 | Refrigerator |
| Kenmore | 10651772510 | Refrigerator |
| Kenmore | 10651782410 | Refrigerator |
| Kenmore | 10651782412 | Refrigerator |
| Kenmore | 10651783410 | Refrigerator |
| Kenmore | 10651783412 | Refrigerator |
| Kenmore | 10651789410 | Refrigerator |
| Kenmore | 10651789412 | Refrigerator |
| Kenmore | 10651789413 | Refrigerator |
| Kenmore | 10651792410 | Refrigerator |
| Kenmore | 10651792411 | Refrigerator |
| Kenmore | 10651792412 | Refrigerator |
| Kenmore | 10651793410 | Refrigerator |
| Kenmore | 10651793411 | Refrigerator |
| Kenmore | 10651793412 | Refrigerator |
| Kenmore | 10651799410 | Refrigerator |
| Kenmore | 10651799411 | Refrigerator |
| Kenmore | 10651799412 | Refrigerator |
| Kenmore | 10651799413 | Refrigerator |
| Kenmore | 41162 | Refrigerator |
| Kenmore | 41163 | Refrigerator |
| Kenmore | 41169 | Refrigerator |
| Kenmore | 50022 | Refrigerator |
| Kenmore | 50023 | Refrigerator |
| Kenmore | 50027 | Refrigerator |
| Kenmore | 50029 | Refrigerator |
| Kenmore | 51122 | Refrigerator |
| Kenmore | 51123 | Refrigerator |
| Kenmore | 51124 | Refrigerator |
| Kenmore | 51129 | Refrigerator |
| Kenmore | 51132 | Refrigerator |
| Kenmore | 51133 | Refrigerator |
| Kenmore | 51134 | Refrigerator |
| Kenmore | 51136 | Refrigerator |
| Kenmore | 51139 | Refrigerator |
| Kenmore | 51142 | Refrigerator |
| Kenmore | 51143 | Refrigerator |
| Kenmore | 51149 | Refrigerator |
| Kenmore | 51152 | Refrigerator |
| Kenmore | 51153 | Refrigerator |
| Kenmore | 51159 | Refrigerator |
| Kenmore | 51162 | Refrigerator |
| Kenmore | 51163 | Refrigerator |
| Kenmore | 51164 | Refrigerator |
| Kenmore | 51169 | Refrigerator |
| Kenmore | 51172 | Refrigerator |
| Kenmore | 51173 | Refrigerator |
| Kenmore | 51179 | Refrigerator |
| Kenmore | 51182 | Refrigerator |
| Kenmore | 51183 | Refrigerator |
| Kenmore | 51189 | Refrigerator |
| Kenmore | 51712 | Refrigerator |
| Kenmore | 51713 | Refrigerator |
| Kenmore | 51719 | Refrigerator |
| Kenmore | 51762 | Refrigerator |
| Kenmore | 51763 | Refrigerator |
| Kenmore | 51764 | Refrigerator |
| Kenmore | 51769 | Refrigerator |
| Kenmore | 51772 | Refrigerator |
| Kenmore | 51782 | Refrigerator |
| Kenmore | 51783 | Refrigerator |
| Kenmore | 51789 | Refrigerator |
| Kenmore | 51792 | Refrigerator |
| Kenmore | 51793 | Refrigerator |
| Kenmore | 51799 | Refrigerator |
| KitchenAid | 7KSF26C6YY | Refrigerator |
| KitchenAid | 7KSF26C6YY00 | Refrigerator |
| KitchenAid | KFFS20EYBL | Refrigerator |
| KitchenAid | KFFS20EYBL00 | Refrigerator |
| KitchenAid | KFFS20EYBL01 | Refrigerator |
| KitchenAid | KFFS20EYBL02 | Refrigerator |
| KitchenAid | KFFS20EYBL04 | Refrigerator |
| KitchenAid | KFFS20EYMS | Refrigerator |
| KitchenAid | KFFS20EYMS00 | Refrigerator |
| KitchenAid | KFFS20EYMS01 | Refrigerator |
| KitchenAid | KFFS20EYMS02 | Refrigerator |
| KitchenAid | KFFS20EYMS04 | Refrigerator |
| KitchenAid | KFFS20EYWH | Refrigerator |
| KitchenAid | KFFS20EYWH00 | Refrigerator |
| KitchenAid | KFFS20EYWH01 | Refrigerator |
| KitchenAid | KFFS20EYWH02 | Refrigerator |
| KitchenAid | KFFS20EYWH04 | Refrigerator |
| kitchenaid | KFIS29BBBL | Refrigerator |
| kitchenaid | KFIS29BBMS | Refrigerator |
| kitchenaid | KFIS29BBWH | Refrigerator |
| KitchenAid | KRFF300EBL | Refrigerator |
| KitchenAid | KRFF300EBL00 | Refrigerator |
| KitchenAid | KRFF300EBS | Refrigerator |
| KitchenAid | KRFF300ESS | Refrigerator |
| KitchenAid | KRFF300ESS00 | Refrigerator |
| KitchenAid | KRFF300ESS01 | Refrigerator |
| KitchenAid | KRFF300EWH00 | Refrigerator |
| KitchenAid | KRFF300EWH01 | Refrigerator |
| KitchenAid | KRSC500ESS | Refrigerator |
| KitchenAid | KRSC500ESS00 | Refrigerator |
| KitchenAid | krsc500ess01 | Refrigerator |
| KitchenAid | KRSC503EBS | Refrigerator |
| KitchenAid | KRSC503EBS00 | Refrigerator |
| KitchenAid | KRSC503EBS01 | Refrigerator |
| KitchenAid | KRSC503ESS00 | Refrigerator |
| KitchenAid | KRSC503ESS01 | Refrigerator |
| KitchenAid | KRSC700HBS | Refrigerator |
| KitchenAid | KRSC700HPS | Refrigerator |
| KitchenAid | KRSC703HBS | Refrigerator |
| KitchenAid | KRSC703HPS | Refrigerator |
| KitchenAid | KRSF505EBL | Refrigerator |
| KitchenAid | KRSF505EBL00 | Refrigerator |
| KitchenAid | KRSF505ESS | Refrigerator |
| KitchenAid | KRSF505ESS00 | Refrigerator |
| KitchenAid | KRSF505ESS01 | Refrigerator |
| KitchenAid | KRSF505EWH | Refrigerator |
| KitchenAid | KRSF505EWH00 | Refrigerator |
| KitchenAid | KRSF705HPS | Refrigerator |
| KitchenAid | KSC23C8EYB | Refrigerator |
| KitchenAid | KSC23C8EYB02 | Refrigerator |
| KitchenAid | KSC23C8EYW | Refrigerator |
| KitchenAid | KSC23C8EYW02 | Refrigerator |
| KitchenAid | KSC23C8EYY | Refrigerator |
| KitchenAid | KSC23C8EYY01 | Refrigerator |
| KitchenAid | KSC23C8EYY02 | Refrigerator |
| KitchenAid | KSC23C8EYY03 | Refrigerator |
| KitchenAid | KSC23C9EYB | Refrigerator |
| KitchenAid | KSC23C9EYB02 | Refrigerator |
| KitchenAid | KSC23C9EYW | Refrigerator |
| KitchenAid | KSC23C9EYY | Refrigerator |
| KitchenAid | KSC23W8EYB | Refrigerator |
| KitchenAid | KSC23W8EYB00 | Refrigerator |
| KitchenAid | KSC23W8EYW | Refrigerator |
| KitchenAid | KSC23W8EYY | Refrigerator |
| KitchenAid | KSC24C8EYB | Refrigerator |
| KitchenAid | KSC24C8EYB00 | Refrigerator |
| KitchenAid | KSC24C8EYP | Refrigerator |
| KitchenAid | KSC24C8EYP01 | Refrigerator |
| KitchenAid | KSC24C8EYP02 | Refrigerator |
| KitchenAid | KSC24C8EYP03 | Refrigerator |
| KitchenAid | KSC24C8EYP04 | Refrigerator |
| KitchenAid | KSC24C8EYW | Refrigerator |
| KitchenAid | KSC24C8EYW00 | Refrigerator |
| KitchenAid | KSC24C8EYW02 | Refrigerator |
| KitchenAid | KSC24C8EYY | Refrigerator |
| KitchenAid | KSC24C8EYY00 | Refrigerator |
| KitchenAid | KSC24C8EYY01 | Refrigerator |
| KitchenAid | KSC24C8EYY02 | Refrigerator |
| KitchenAid | KSC24C8EYY03 | Refrigerator |
| KitchenAid | KSC24C8EYY04 | Refrigerator |
| KitchenAid | KSF22C4CYY | Refrigerator |
| KitchenAid | KSF22C4CYY00 | Refrigerator |
| KitchenAid | KSF22C4CYY01 | Refrigerator |
| KitchenAid | KSF26C4XYB | Refrigerator |
| KitchenAid | KSF26C4XYB00 | Refrigerator |
| KitchenAid | KSF26C4XYB02 | Refrigerator |
| KitchenAid | KSF26C4XYB03 | Refrigerator |
| KitchenAid | KSF26C4XYW | Refrigerator |
| KitchenAid | KSF26C4XYW00 | Refrigerator |
| KitchenAid | KSF26C4XYW02 | Refrigerator |
| KitchenAid | KSF26C4XYW03 | Refrigerator |
| KitchenAid | KSF26C4XYY | Refrigerator |
| KitchenAid | KSF26C4XYY00 | Refrigerator |
| KitchenAid | KSF26C4XYY01 | Refrigerator |
| KitchenAid | KSF26C4XYY02 | Refrigerator |
| KitchenAid | KSF26C4XYY03 | Refrigerator |
| KitchenAid | KSF26C4XYY04 | Refrigerator |
| KitchenAid | KSF26C6XYY | Refrigerator |
| KitchenAid | KSF26C6XYY00 | Refrigerator |
| KitchenAid | KSF26C6XYY02 | Refrigerator |
| KitchenAid | KSF26C6XYY03 | Refrigerator |
| KitchenAid | KSF26C6XYY04 | Refrigerator |
| KitchenAid | KSF26C6XYY05 | Refrigerator |
| KitchenAid | KSF26C7XYY | Refrigerator |
| KitchenAid | KSF26C7XYY00 | Refrigerator |
| KitchenAid | KSF26C7XYY02 | Refrigerator |
| KitchenAid | KSF26C7XYY03 | Refrigerator |
| KitchenAid | KSF26C7XYY04 | Refrigerator |
| KitchenAid | KSO24C8EYB00 | Refrigerator |
| KitchenAid | KSO24C8EYW00 | Refrigerator |
| Maytag | MFF2055DRE | Refrigerator |
| Maytag | MFF2055DRE00 | Refrigerator |
| Maytag | MFF2055DRE01 | Refrigerator |
| Maytag | MFF2055DRH | Refrigerator |
| Maytag | MFF2055DRH00 | Refrigerator |
| Maytag | MFF2055DRH01 | Refrigerator |
| Maytag | MFF2055DRM | Refrigerator |
| Maytag | MFF2055DRM00 | Refrigerator |
| Maytag | MFF2055DRM01 | Refrigerator |
| Maytag | MFF2055FRB00 | Refrigerator |
| Maytag | MFF2055FRW00 | Refrigerator |
| Maytag | MFF2055FRZ00 | Refrigerator |
| maytag | MFF2055YEB | Refrigerator |
| Maytag | MFF2055YEB00 | Refrigerator |
| Maytag | MFF2055YEB01 | Refrigerator |
| Maytag | MFF2055YEB02 | Refrigerator |
| maytag | MFF2055YEM | Refrigerator |
| Maytag | MFF2055YEM00 | Refrigerator |
| Maytag | MFF2055YEM01 | Refrigerator |
| Maytag | MFF2055YEM02 | Refrigerator |
| Maytag | MFF2055YEW00 | Refrigerator |
| Maytag | MFF2055YEW01 | Refrigerator |
| Maytag | MFF2055YEW02 | Refrigerator |
| Maytag | MFW2055DRE | Refrigerator |
| Maytag | MFW2055DRE00 | Refrigerator |
| Maytag | MFW2055DRE01 | Refrigerator |
| Maytag | MFW2055DRH | Refrigerator |
| Maytag | MFW2055DRH00 | Refrigerator |
| Maytag | MFW2055DRH01 | Refrigerator |
| Maytag | MFW2055DRM | Refrigerator |
| Maytag | MFW2055DRM00 | Refrigerator |
| Maytag | MFW2055DRM01 | Refrigerator |
| Maytag | MFW2055FRH00 | Refrigerator |
| Maytag | MFW2055FRZ | Refrigerator |
| Maytag | MFW2055FRZ00 | Refrigerator |
| Maytag | MFW2055YEB00 | Refrigerator |
| Maytag | MFW2055YEB01 | Refrigerator |
| Maytag | MFW2055YEB02 | Refrigerator |
| Maytag | MFW2055YEM00 | Refrigerator |
| Maytag | MFW2055YEM01 | Refrigerator |
| Maytag | MFW2055YEM02 | Refrigerator |
| Maytag | MFW2055YEW00 | Refrigerator |
| Maytag | MFW2055YEW01 | Refrigerator |
| Maytag | MFW2055YEW02 | Refrigerator |
| Maytag | MSB26C4XYB00 | Refrigerator |
| Maytag | MSB26C4XYM00 | Refrigerator |
| Maytag | MSB26C4XYW00 | Refrigerator |
| Maytag | MSB26C6MDE | Refrigerator |
| Maytag | MSB26C6MDE00 | Refrigerator |
| Maytag | MSB26C6MDE02 | Refrigerator |
| Maytag | MSB26C6MDH | Refrigerator |
| Maytag | MSB26C6MDH00 | Refrigerator |
| Maytag | MSB26C6MDH02 | Refrigerator |
| Maytag | MSB26C6MDM | Refrigerator |
| Maytag | MSB26C6MDM00 | Refrigerator |
| Maytag | MSB26C6MDM02 | Refrigerator |
| maytag | MSB27C2XAB | Refrigerator |
| Maytag | MSB27C2XAB00 | Refrigerator |
| maytag | MSB27C2XAM | Refrigerator |
| Maytag | MSB27C2XAM00 | Refrigerator |
| Maytag | MSB27C2XAW00 | Refrigerator |
| Maytag | MSC21C6MDM | Refrigerator |
| Maytag | MSC21C6MFZ | Refrigerator |
| Maytag | MSF21D4MDE | Refrigerator |
| Maytag | MSF21D4MDE00 | Refrigerator |
| Maytag | MSF21D4MDE01 | Refrigerator |
| Maytag | MSF21D4MDE02 | Refrigerator |
| Maytag | MSF21D4MDH | Refrigerator |
| Maytag | MSF21D4MDH00 | Refrigerator |
| Maytag | MSF21D4MDH01 | Refrigerator |
| Maytag | MSF21D4MDM | Refrigerator |
| Maytag | MSF21D4MDM00 | Refrigerator |
| Maytag | MSF21D4MDM01 | Refrigerator |
| Maytag | MSF22D4XAB00 | Refrigerator |
| Maytag | MSF22D4XAB01 | Refrigerator |
| Maytag | MSF22D4XAM00 | Refrigerator |
| Maytag | MSF22D4XAM01 | Refrigerator |
| Maytag | MSF22D4XAW00 | Refrigerator |
| Maytag | MSF22D4XAW01 | Refrigerator |
| Maytag | MSF25D4MDE | Refrigerator |
| Maytag | MSF25D4MDE00 | Refrigerator |
| Maytag | MSF25D4MDE01 | Refrigerator |
| Maytag | MSF25D4MDE02 | Refrigerator |
| Maytag | MSF25D4MDE03 | Refrigerator |
| Maytag | MSF25D4MDH | Refrigerator |
| Maytag | MSF25D4MDH00 | Refrigerator |
| Maytag | MSF25D4MDH01 | Refrigerator |
| Maytag | MSF25D4MDH02 | Refrigerator |
| Maytag | MSF25D4MDM | Refrigerator |
| Maytag | MSF25D4MDM00 | Refrigerator |
| Maytag | MSF25D4MDM01 | Refrigerator |
| Maytag | MSF25D4MDM02 | Refrigerator |
| Maytag | MSF25D4XAB00 | Refrigerator |
| Maytag | MSF25D4XAM00 | Refrigerator |
| Maytag | MSF25D4XAW00 | Refrigerator |
| Maytag | MSS25C4MGB | Refrigerator |
| Maytag | MSS25C4MGW | Refrigerator |
| Maytag | MSS25C4MGZ | Refrigerator |
| Whirlpool | 3WSC19D4AY00 | Refrigerator |
| Whirlpool | 3WSC19D4XB00 | Refrigerator |
| Whirlpool | 3WSC19D4XD00 | Refrigerator |
| Whirlpool | 3WSC19D4XW00 | Refrigerator |
| Whirlpool | 3WSC19D4XY00 | Refrigerator |
| Whirlpool | 3WSC19D4XY01 | Refrigerator |
| Whirlpool | 5VWT71REYF00 | Refrigerator |
| Whirlpool | 5WRS22FDBF00 | Refrigerator |
| Whirlpool | 5WRS22FDBF02 | Refrigerator |
| WHIRLPOOL | 5WRS22FDFG00 | Refrigerator |
| Whirlpool | 5WRS25FDBF00 | Refrigerator |
| Whirlpool | 5WRS25FDBF02 | Refrigerator |
| WHIRLPOOL | 5WRS25FDFG00 | Refrigerator |
| Whirlpool | 5WSC20CAYB00 | Refrigerator |
| Whirlpool | 5WSC20CAYY00 | Refrigerator |
| Whirlpool | 6ISC20C6AY00 | Refrigerator |
| Whirlpool | 6WSC20C6XB00 | Refrigerator |
| Whirlpool | 6WSC20C6XB02 | Refrigerator |
| Whirlpool | 6WSC20C6XB04 | Refrigerator |
| Whirlpool | 6WSC20C6XD00 | Refrigerator |
| Whirlpool | 6WSC20C6XD02 | Refrigerator |
| Whirlpool | 6WSC20C6XD04 | Refrigerator |
| Whirlpool | 6WSC20C6XW00 | Refrigerator |
| Whirlpool | 6WSC20C6XW02 | Refrigerator |
| Whirlpool | 6WSC20C6XW04 | Refrigerator |
| Whirlpool | 6WSC20C6XY00 | Refrigerator |
| Whirlpool | 6WSC20C6XY02 | Refrigerator |
| Whirlpool | 6WSC20C6XY04 | Refrigerator |
| Whirlpool | 6WSC20C6YB00 | Refrigerator |
| Whirlpool | 6WSC20C6YY00 | Refrigerator |
| Whirlpool | 7GSC22C6XA00 | Refrigerator |
| Whirlpool | 7GSC22C6XW00 | Refrigerator |
| Whirlpool | 7GSC22C6XY00 | Refrigerator |
| Whirlpool | 7GSC22C6XY01 | Refrigerator |
| Whirlpool | 7KSC24C8EY00 | Refrigerator |
| WHIRLPOOL | 7KSF26C6YY00 | Refrigerator |
| Whirlpool | 7WRS22FDBF00 | Refrigerator |
| Whirlpool | 7WRS22FDBF02 | Refrigerator |
| Whirlpool | 7WRS22FDBW00 | Refrigerator |
| Whirlpool | 7WRS22FDBW02 | Refrigerator |
| Whirlpool | 7WRS22FEBF00 | Refrigerator |
| Whirlpool | 7WRS25FDBF00 | Refrigerator |
| Whirlpool | 7WRS25FDBF02 | Refrigerator |
| Whirlpool | 7WRS25FEBF00 | Refrigerator |
| Whirlpool | 7WSC19D2XL00 | Refrigerator |
| Whirlpool | 7WSC19D2XS00 | Refrigerator |
| Whirlpool | 7WSC19D2XS01 | Refrigerator |
| Whirlpool | 7WSC19D2XW00 | Refrigerator |
| Whirlpool | 7WSC21C4XA00 | Refrigerator |
| Whirlpool | 7WSC21C4XW00 | Refrigerator |
| Whirlpool | 7WSC21C4XY00 | Refrigerator |
| Whirlpool | 7WSC21C4XY01 | Refrigerator |
| WHIRLPOOL | ASD2275BRB00 | Refrigerator |
| WHIRLPOOL | ASD2275BRB01 | Refrigerator |
| WHIRLPOOL | ASD2275BRB02 | Refrigerator |
| WHIRLPOOL | ASD2275BRS00 | Refrigerator |
| WHIRLPOOL | ASD2275BRS01 | Refrigerator |
| WHIRLPOOL | ASD2275BRW00 | Refrigerator |
| WHIRLPOOL | ASD2275BRW01 | Refrigerator |
| WHIRLPOOL | ASD2575BRB00 | Refrigerator |
| WHIRLPOOL | ASD2575BRB01 | Refrigerator |
| WHIRLPOOL | ASD2575BRB03 | Refrigerator |
| WHIRLPOOL | ASD2575BRS00 | Refrigerator |
| WHIRLPOOL | ASD2575BRS01 | Refrigerator |
| WHIRLPOOL | ASD2575BRW00 | Refrigerator |
| WHIRLPOOL | ASD2575BRW01 | Refrigerator |
| WHIRLPOOL | ASI2175GRB00 | Refrigerator |
| WHIRLPOOL | ASI2175GRB01 | Refrigerator |
| WHIRLPOOL | ASI2175GRB03 | Refrigerator |
| WHIRLPOOL | ASI2175GRB04 | Refrigerator |
| WHIRLPOOL | ASI2175GRS00 | Refrigerator |
| WHIRLPOOL | ASI2175GRS01 | Refrigerator |
| WHIRLPOOL | ASI2175GRS03 | Refrigerator |
| WHIRLPOOL | ASI2175GRS04 | Refrigerator |
| WHIRLPOOL | ASI2175GRW00 | Refrigerator |
| WHIRLPOOL | ASI2175GRW01 | Refrigerator |
| WHIRLPOOL | ASI2175GRW03 | Refrigerator |
| WHIRLPOOL | ASI2175GRW04 | Refrigerator |
| WHIRLPOOL | ASI2275FRB00 | Refrigerator |
| WHIRLPOOL | ASI2275FRS00 | Refrigerator |
| WHIRLPOOL | ASI2275FRW00 | Refrigerator |
| WHIRLPOOL | ASI2575FRB00 | Refrigerator |
| WHIRLPOOL | ASI2575FRS00 | Refrigerator |
| WHIRLPOOL | ASI2575FRW00 | Refrigerator |
| WHIRLPOOL | ASI2575GRB00 | Refrigerator |
| WHIRLPOOL | ASI2575GRB01 | Refrigerator |
| WHIRLPOOL | ASI2575GRB02 | Refrigerator |
| WHIRLPOOL | ASI2575GRB04 | Refrigerator |
| WHIRLPOOL | ASI2575GRB05 | Refrigerator |
| WHIRLPOOL | ASI2575GRS00 | Refrigerator |
| WHIRLPOOL | ASI2575GRS01 | Refrigerator |
| WHIRLPOOL | ASI2575GRS02 | Refrigerator |
| WHIRLPOOL | ASI2575GRS04 | Refrigerator |
| WHIRLPOOL | ASI2575GRS05 | Refrigerator |
| WHIRLPOOL | ASI2575GRW00 | Refrigerator |
| WHIRLPOOL | ASI2575GRW01 | Refrigerator |
| WHIRLPOOL | ASI2575GRW02 | Refrigerator |
| WHIRLPOOL | ASI2575GRW04 | Refrigerator |
| WHIRLPOOL | ASI2575GRW05 | Refrigerator |
| Whirlpool | BRS62CBANA00 | Refrigerator |
| Whirlpool | BRS62CBBNA00 | Refrigerator |
| Whirlpool | BRS62CRANA00 | Refrigerator |
| Whirlpool | BRS62CRBNA00 | Refrigerator |
| Whirlpool | BRS70HEANA00 | Refrigerator |
| Whirlpool | BRS70HRANA00 | Refrigerator |
| Whirlpool | BRS70HRBNA00 | Refrigerator |
| Whirlpool | BRS75ARANA00 | Refrigerator |
| Whirlpool | BRS75BRANA00 | Refrigerator |
| Whirlpool | BRS80ARANA00 | Refrigerator |
| whirlpool | GSC25C4EYB | Refrigerator |
| Whirlpool | GSC25C4EYB00 | Refrigerator |
| Whirlpool | GSC25C4EYB01 | Refrigerator |
| Whirlpool | GSC25C4EYB02 | Refrigerator |
| whirlpool | GSC25C4EYW | Refrigerator |
| Whirlpool | GSC25C4EYW00 | Refrigerator |
| Whirlpool | GSC25C4EYW01 | Refrigerator |
| Whirlpool | GSC25C4EYW02 | Refrigerator |
| whirlpool | GSC25C4EYY | Refrigerator |
| Whirlpool | GSC25C4EYY00 | Refrigerator |
| Whirlpool | GSC25C4EYY01 | Refrigerator |
| Whirlpool | GSC25C4EYY02 | Refrigerator |
| Whirlpool | GSC25C4EYY03 | Refrigerator |
| Whirlpool | GSC25C5EYB00 | Refrigerator |
| Whirlpool | GSC25C5EYB01 | Refrigerator |
| Whirlpool | GSC25C5EYB02 | Refrigerator |
| Whirlpool | GSC25C5EYW00 | Refrigerator |
| Whirlpool | GSC25C5EYW01 | Refrigerator |
| Whirlpool | GSC25C5EYW02 | Refrigerator |
| whirlpool | GSC25C5EYY | Refrigerator |
| Whirlpool | GSC25C5EYY00 | Refrigerator |
| Whirlpool | GSC25C5EYY01 | Refrigerator |
| Whirlpool | GSC25C5EYY02 | Refrigerator |
| Whirlpool | GSC25C5EYY03 | Refrigerator |
| Whirlpool | GSC25C6EYB | Refrigerator |
| Whirlpool | GSC25C6EYB00 | Refrigerator |
| Whirlpool | GSC25C6EYB01 | Refrigerator |
| Whirlpool | GSC25C6EYW | Refrigerator |
| Whirlpool | GSC25C6EYW00 | Refrigerator |
| Whirlpool | GSC25C6EYW01 | Refrigerator |
| Whirlpool | GSC25C6EYY | Refrigerator |
| Whirlpool | GSC25C6EYY00 | Refrigerator |
| Whirlpool | GSC25C6EYY01 | Refrigerator |
| Whirlpool | GSC25C6EYY02 | Refrigerator |
| Whirlpool | GSC25C6EYY03 | Refrigerator |
| Whirlpool | GSF26C4EXA00 | Refrigerator |
| Whirlpool | GSF26C4EXA02 | Refrigerator |
| whirlpool | GSF26C4EXB | Refrigerator |
| Whirlpool | GSF26C4EXB00 | Refrigerator |
| Whirlpool | GSF26C4EXB02 | Refrigerator |
| whirlpool | GSF26C4EXF | Refrigerator |
| Whirlpool | GSF26C4EXF02 | Refrigerator |
| whirlpool | GSF26C4EXS | Refrigerator |
| Whirlpool | GSF26C4EXS00 | Refrigerator |
| Whirlpool | GSF26C4EXS02 | Refrigerator |
| Whirlpool | GSF26C4EXS03 | Refrigerator |
| whirlpool | GSF26C4EXT | Refrigerator |
| Whirlpool | GSF26C4EXT00 | Refrigerator |
| Whirlpool | GSF26C4EXT02 | Refrigerator |
| Whirlpool | GSF26C4EXW | Refrigerator |
| Whirlpool | GSF26C4EXW00 | Refrigerator |
| Whirlpool | GSF26C4EXW02 | Refrigerator |
| whirlpool | GSF26C4EXY | Refrigerator |
| Whirlpool | GSF26C4EXY00 | Refrigerator |
| Whirlpool | GSF26C4EXY02 | Refrigerator |
| Whirlpool | GSF26C4EXY03 | Refrigerator |
| Whirlpool | GSF26C5EXA00 | Refrigerator |
| whirlpool | GSF26C5EXB | Refrigerator |
| Whirlpool | GSF26C5EXB00 | Refrigerator |
| Whirlpool | GSF26C5EXB02 | Refrigerator |
| Whirlpool | GSF26C5EXS00 | Refrigerator |
| Whirlpool | GSF26C5EXS03 | Refrigerator |
| Whirlpool | GSF26C5EXT00 | Refrigerator |
| whirlpool | GSF26C5EXW | Refrigerator |
| Whirlpool | GSF26C5EXW00 | Refrigerator |
| Whirlpool | GSF26C5EXW02 | Refrigerator |
| whirlpool | GSF26C5EXY | Refrigerator |
| Whirlpool | GSF26C5EXY00 | Refrigerator |
| Whirlpool | GSF26C5EXY02 | Refrigerator |
| Whirlpool | GSF26C5EXY03 | Refrigerator |
| Whirlpool | GSS26C4XXA | Refrigerator |
| Whirlpool | GSS26C4XXA00 | Refrigerator |
| Whirlpool | GSS26C4XXA02 | Refrigerator |
| Whirlpool | GSS26C4XXA03 | Refrigerator |
| whirlpool | GSS26C4XXB | Refrigerator |
| Whirlpool | GSS26C4XXB00 | Refrigerator |
| Whirlpool | GSS26C4XXB02 | Refrigerator |
| Whirlpool | GSS26C4XXB03 | Refrigerator |
| whirlpool | GSS26C4XXF | Refrigerator |
| Whirlpool | GSS26C4XXF02 | Refrigerator |
| Whirlpool | GSS26C4XXQ | Refrigerator |
| whirlpool | GSS26C4XXW | Refrigerator |
| Whirlpool | GSS26C4XXW00 | Refrigerator |
| Whirlpool | GSS26C4XXW02 | Refrigerator |
| Whirlpool | GSS26C4XXW03 | Refrigerator |
| whirlpool | GSS26C4XXY | Refrigerator |
| Whirlpool | GSS26C4XXY00 | Refrigerator |
| Whirlpool | GSS26C4XXY02 | Refrigerator |
| Whirlpool | GSS26C4XXY03 | Refrigerator |
| Whirlpool | GSS26C4XXY04 | Refrigerator |
| Whirlpool | GSS26C5XXA | Refrigerator |
| Whirlpool | GSS26C5XXA00 | Refrigerator |
| Whirlpool | GSS26C5XXA02 | Refrigerator |
| Whirlpool | GSS26C5XXA03 | Refrigerator |
| Whirlpool | GSS26C5XXB | Refrigerator |
| Whirlpool | GSS26C5XXB00 | Refrigerator |
| Whirlpool | GSS26C5XXB02 | Refrigerator |
| Whirlpool | GSS26C5XXB03 | Refrigerator |
| Whirlpool | GSS26C5XXW | Refrigerator |
| Whirlpool | GSS26C5XXW00 | Refrigerator |
| Whirlpool | GSS26C5XXW02 | Refrigerator |
| Whirlpool | GSS26C5XXW03 | Refrigerator |
| whirlpool | GSS26C5XXY | Refrigerator |
| Whirlpool | GSS26C5XXY00 | Refrigerator |
| Whirlpool | GSS26C5XXY02 | Refrigerator |
| Whirlpool | GSS26C5XXY03 | Refrigerator |
| Whirlpool | GSS26C5XXY04 | Refrigerator |
| whirlpool | GSS30C6EYB | Refrigerator |
| Whirlpool | GSS30C6EYB00 | Refrigerator |
| Whirlpool | GSS30C6EYB02 | Refrigerator |
| Whirlpool | GSS30C6EYB03 | Refrigerator |
| whirlpool | GSS30C6EYF | Refrigerator |
| Whirlpool | GSS30C6EYF00 | Refrigerator |
| Whirlpool | GSS30C6EYF02 | Refrigerator |
| Whirlpool | GSS30C6EYF03 | Refrigerator |
| whirlpool | GSS30C6EYW | Refrigerator |
| Whirlpool | GSS30C6EYW00 | Refrigerator |
| Whirlpool | GSS30C6EYW02 | Refrigerator |
| Whirlpool | GSS30C6EYW03 | Refrigerator |
| whirlpool | GSS30C6EYY | Refrigerator |
| Whirlpool | GSS30C6EYY00 | Refrigerator |
| Whirlpool | GSS30C6EYY01 | Refrigerator |
| Whirlpool | GSS30C6EYY02 | Refrigerator |
| Whirlpool | GSS30C6EYY03 | Refrigerator |
| Whirlpool | GSS30C7EYB | Refrigerator |
| Whirlpool | GSS30C7EYB00 | Refrigerator |
| Whirlpool | GSS30C7EYB02 | Refrigerator |
| Whirlpool | GSS30C7EYB03 | Refrigerator |
| Whirlpool | GSS30C7EYF00 | Refrigerator |
| Whirlpool | GSS30C7EYF02 | Refrigerator |
| Whirlpool | GSS30C7EYF03 | Refrigerator |
| Whirlpool | GSS30C7EYW | Refrigerator |
| Whirlpool | GSS30C7EYW00 | Refrigerator |
| Whirlpool | GSS30C7EYW02 | Refrigerator |
| Whirlpool | GSS30C7EYW03 | Refrigerator |
| Whirlpool | GSS30C7EYY | Refrigerator |
| Whirlpool | GSS30C7EYY00 | Refrigerator |
| Whirlpool | GSS30C7EYY01 | Refrigerator |
| Whirlpool | GSS30C7EYY02 | Refrigerator |
| Whirlpool | GSS30C7EYY03 | Refrigerator |
| WHIRLPOOL | IRS335SDHM00 | Refrigerator |
| WHIRLPOOL | ISC21CNEDS00 | Refrigerator |
| WHIRLPOOL | ISC23CDEXB00 | Refrigerator |
| WHIRLPOOL | ISC23CDEXB01 | Refrigerator |
| WHIRLPOOL | ISC23CDEXY00 | Refrigerator |
| WHIRLPOOL | ISC23CDEXY01 | Refrigerator |
| WHIRLPOOL | ISC23CDEXY02 | Refrigerator |
| WHIRLPOOL | ISC23CNEXW00 | Refrigerator |
| WHIRLPOOL | ISC23CNEXW01 | Refrigerator |
| WHIRLPOOL | ISC23CNEXY00 | Refrigerator |
| WHIRLPOOL | ISC23CNEXY01 | Refrigerator |
| WHIRLPOOL | ISC23CNEXY02 | Refrigerator |
| WHIRLPOOL | ISF25D2XBM00 | Refrigerator |
| WHIRLPOOL | ISF25D2XBM01 | Refrigerator |
| WHIRLPOOL | IX5BBEXDS00 | Refrigerator |
| WHIRLPOOL | IX5BBEXDS01 | Refrigerator |
| WHIRLPOOL | JSC23C9EEM00 | Refrigerator |
| WHIRLPOOL | JSC24C8EAM00 | Refrigerator |
| WHIRLPOOL | JSC24C8EAM01 | Refrigerator |
| WHIRLPOOL | JSC24C8EAM02 | Refrigerator |
| WHIRLPOOL | KFFS20EYBL00 | Refrigerator |
| WHIRLPOOL | KFFS20EYBL01 | Refrigerator |
| WHIRLPOOL | KFFS20EYBL02 | Refrigerator |
| WHIRLPOOL | KFFS20EYBL04 | Refrigerator |
| WHIRLPOOL | KFFS20EYMS00 | Refrigerator |
| WHIRLPOOL | KFFS20EYMS01 | Refrigerator |
| WHIRLPOOL | KFFS20EYMS02 | Refrigerator |
| WHIRLPOOL | KFFS20EYMS04 | Refrigerator |
| WHIRLPOOL | KFFS20EYWH00 | Refrigerator |
| WHIRLPOOL | KFFS20EYWH01 | Refrigerator |
| WHIRLPOOL | KFFS20EYWH02 | Refrigerator |
| WHIRLPOOL | KFFS20EYWH04 | Refrigerator |
| WHIRLPOOL | KRFF300EBL00 | Refrigerator |
| WHIRLPOOL | KRFF300EBS00 | Refrigerator |
| WHIRLPOOL | KRFF300ESS00 | Refrigerator |
| WHIRLPOOL | KRFF300ESS01 | Refrigerator |
| WHIRLPOOL | KRFF300EWH00 | Refrigerator |
| WHIRLPOOL | KRFF300EWH01 | Refrigerator |
| WHIRLPOOL | KRSC500ESS00 | Refrigerator |
| WHIRLPOOL | KRSC500ESS01 | Refrigerator |
| WHIRLPOOL | KRSC503EBS00 | Refrigerator |
| WHIRLPOOL | KRSC503EBS01 | Refrigerator |
| WHIRLPOOL | KRSC503ESS00 | Refrigerator |
| WHIRLPOOL | KRSC503ESS01 | Refrigerator |
| WHIRLPOOL | KRSC700HBS00 | Refrigerator |
| WHIRLPOOL | KRSC700HBS01 | Refrigerator |
| WHIRLPOOL | KRSC700HPS00 | Refrigerator |
| WHIRLPOOL | KRSC700HPS01 | Refrigerator |
| WHIRLPOOL | KRSC703HBS00 | Refrigerator |
| WHIRLPOOL | KRSC703HBS01 | Refrigerator |
| WHIRLPOOL | KRSC703HPS00 | Refrigerator |
| WHIRLPOOL | KRSC703HPS01 | Refrigerator |
| WHIRLPOOL | KRSF505EBL00 | Refrigerator |
| WHIRLPOOL | KRSF505EBL01 | Refrigerator |
| WHIRLPOOL | KRSF505ESS00 | Refrigerator |
| WHIRLPOOL | KRSF505ESS01 | Refrigerator |
| WHIRLPOOL | KRSF505EWH00 | Refrigerator |
| WHIRLPOOL | KRSF505EWH01 | Refrigerator |
| WHIRLPOOL | KRSF705HBS00 | Refrigerator |
| WHIRLPOOL | KRSF705HBS01 | Refrigerator |
| WHIRLPOOL | KRSF705HPS00 | Refrigerator |
| WHIRLPOOL | KRSF705HPS01 | Refrigerator |
| WHIRLPOOL | KSC23C8EYB00 | Refrigerator |
| WHIRLPOOL | KSC23C8EYB02 | Refrigerator |
| WHIRLPOOL | KSC23C8EYW00 | Refrigerator |
| WHIRLPOOL | KSC23C8EYW02 | Refrigerator |
| WHIRLPOOL | KSC23C8EYY00 | Refrigerator |
| WHIRLPOOL | KSC23C8EYY01 | Refrigerator |
| WHIRLPOOL | KSC23C8EYY02 | Refrigerator |
| WHIRLPOOL | KSC23C8EYY03 | Refrigerator |
| WHIRLPOOL | KSC23C9EYB00 | Refrigerator |
| WHIRLPOOL | KSC23C9EYB02 | Refrigerator |
| WHIRLPOOL | KSC23C9EYW00 | Refrigerator |
| WHIRLPOOL | KSC23C9EYW02 | Refrigerator |
| WHIRLPOOL | KSC23C9EYY00 | Refrigerator |
| WHIRLPOOL | KSC23C9EYY01 | Refrigerator |
| WHIRLPOOL | KSC23C9EYY02 | Refrigerator |
| WHIRLPOOL | KSC23W8EYB00 | Refrigerator |
| WHIRLPOOL | KSC23W8EYW00 | Refrigerator |
| WHIRLPOOL | KSC23W8EYY00 | Refrigerator |
| WHIRLPOOL | KSC24C8EYB00 | Refrigerator |
| WHIRLPOOL | KSC24C8EYB02 | Refrigerator |
| WHIRLPOOL | KSC24C8EYP00 | Refrigerator |
| WHIRLPOOL | KSC24C8EYP01 | Refrigerator |
| WHIRLPOOL | KSC24C8EYP02 | Refrigerator |
| WHIRLPOOL | KSC24C8EYP03 | Refrigerator |
| WHIRLPOOL | KSC24C8EYP04 | Refrigerator |
| WHIRLPOOL | KSC24C8EYW00 | Refrigerator |
| WHIRLPOOL | KSC24C8EYW02 | Refrigerator |
| WHIRLPOOL | KSC24C8EYY00 | Refrigerator |
| WHIRLPOOL | KSC24C8EYY01 | Refrigerator |
| WHIRLPOOL | KSC24C8EYY02 | Refrigerator |
| WHIRLPOOL | KSC24C8EYY03 | Refrigerator |
| WHIRLPOOL | KSC24C8EYY04 | Refrigerator |
| WHIRLPOOL | KSF22C4CYY00 | Refrigerator |
| WHIRLPOOL | KSF22C4CYY01 | Refrigerator |
| WHIRLPOOL | KSF26C4XYB00 | Refrigerator |
| WHIRLPOOL | KSF26C4XYB02 | Refrigerator |
| WHIRLPOOL | KSF26C4XYB03 | Refrigerator |
| WHIRLPOOL | KSF26C4XYW00 | Refrigerator |
| WHIRLPOOL | KSF26C4XYW02 | Refrigerator |
| WHIRLPOOL | KSF26C4XYW03 | Refrigerator |
| WHIRLPOOL | KSF26C4XYY00 | Refrigerator |
| WHIRLPOOL | KSF26C4XYY01 | Refrigerator |
| WHIRLPOOL | KSF26C4XYY02 | Refrigerator |
| WHIRLPOOL | KSF26C4XYY03 | Refrigerator |
| WHIRLPOOL | KSF26C4XYY04 | Refrigerator |
| WHIRLPOOL | KSF26C6XYY00 | Refrigerator |
| WHIRLPOOL | KSF26C6XYY02 | Refrigerator |
| WHIRLPOOL | KSF26C6XYY03 | Refrigerator |
| WHIRLPOOL | KSF26C6XYY04 | Refrigerator |
| WHIRLPOOL | KSF26C6XYY05 | Refrigerator |
| WHIRLPOOL | KSF26C7XYY00 | Refrigerator |
| WHIRLPOOL | KSF26C7XYY02 | Refrigerator |
| WHIRLPOOL | KSF26C7XYY03 | Refrigerator |
| WHIRLPOOL | KSF26C7XYY04 | Refrigerator |
| WHIRLPOOL | KSO24C8EYB00 | Refrigerator |
| WHIRLPOOL | KSO24C8EYW00 | Refrigerator |
| WHIRLPOOL | MFF2055DRE00 | Refrigerator |
| WHIRLPOOL | MFF2055DRE01 | Refrigerator |
| WHIRLPOOL | MFF2055DRH00 | Refrigerator |
| WHIRLPOOL | MFF2055DRH01 | Refrigerator |
| WHIRLPOOL | MFF2055DRM00 | Refrigerator |
| WHIRLPOOL | MFF2055DRM01 | Refrigerator |
| WHIRLPOOL | MFF2055FRB00 | Refrigerator |
| WHIRLPOOL | MFF2055FRW00 | Refrigerator |
| WHIRLPOOL | MFF2055FRZ00 | Refrigerator |
| WHIRLPOOL | MFF2055YEB00 | Refrigerator |
| WHIRLPOOL | MFF2055YEB01 | Refrigerator |
| WHIRLPOOL | MFF2055YEB02 | Refrigerator |
| WHIRLPOOL | MFF2055YEM00 | Refrigerator |
| WHIRLPOOL | MFF2055YEM01 | Refrigerator |
| WHIRLPOOL | MFF2055YEM02 | Refrigerator |
| WHIRLPOOL | MFF2055YEW00 | Refrigerator |
| WHIRLPOOL | MFF2055YEW01 | Refrigerator |
| WHIRLPOOL | MFF2055YEW02 | Refrigerator |
| WHIRLPOOL | MFW2055DRE00 | Refrigerator |
| WHIRLPOOL | MFW2055DRE01 | Refrigerator |
| WHIRLPOOL | MFW2055DRH00 | Refrigerator |
| WHIRLPOOL | MFW2055DRH01 | Refrigerator |
| WHIRLPOOL | MFW2055DRM00 | Refrigerator |
| WHIRLPOOL | MFW2055DRM01 | Refrigerator |
| WHIRLPOOL | MFW2055FRH00 | Refrigerator |
| WHIRLPOOL | MFW2055FRZ00 | Refrigerator |
| WHIRLPOOL | MFW2055YEB00 | Refrigerator |
| WHIRLPOOL | MFW2055YEB01 | Refrigerator |
| WHIRLPOOL | MFW2055YEB02 | Refrigerator |
| WHIRLPOOL | MFW2055YEM00 | Refrigerator |
| WHIRLPOOL | MFW2055YEM01 | Refrigerator |
| WHIRLPOOL | MFW2055YEM02 | Refrigerator |
| WHIRLPOOL | MFW2055YEW00 | Refrigerator |
| WHIRLPOOL | MFW2055YEW01 | Refrigerator |
| WHIRLPOOL | MFW2055YEW02 | Refrigerator |
| WHIRLPOOL | MSB26C4XYB00 | Refrigerator |
| WHIRLPOOL | MSB26C4XYM00 | Refrigerator |
| WHIRLPOOL | MSB26C4XYW00 | Refrigerator |
| WHIRLPOOL | MSB26C6MDE02 | Refrigerator |
| WHIRLPOOL | MSB26C6MDH02 | Refrigerator |
| WHIRLPOOL | MSB26C6MDM02 | Refrigerator |
| WHIRLPOOL | MSB27C2XAB00 | Refrigerator |
| WHIRLPOOL | MSB27C2XAM00 | Refrigerator |
| WHIRLPOOL | MSB27C2XAW00 | Refrigerator |
| WHIRLPOOL | MSC21C6MDM00 | Refrigerator |
| WHIRLPOOL | MSC21C6MDM02 | Refrigerator |
| WHIRLPOOL | MSC21C6MEZ00 | Refrigerator |
| WHIRLPOOL | MSC21C6MFZ00 | Refrigerator |
| WHIRLPOOL | MSF21D4MDE00 | Refrigerator |
| WHIRLPOOL | MSF21D4MDE01 | Refrigerator |
| WHIRLPOOL | MSF21D4MDE02 | Refrigerator |
| WHIRLPOOL | MSF21D4MDH00 | Refrigerator |
| WHIRLPOOL | MSF21D4MDH01 | Refrigerator |
| WHIRLPOOL | MSF21D4MDM00 | Refrigerator |
| WHIRLPOOL | MSF21D4MDM01 | Refrigerator |
| WHIRLPOOL | MSF22D4XAB00 | Refrigerator |
| WHIRLPOOL | MSF22D4XAB01 | Refrigerator |
| WHIRLPOOL | MSF22D4XAM00 | Refrigerator |
| WHIRLPOOL | MSF22D4XAM01 | Refrigerator |
| WHIRLPOOL | MSF22D4XAW00 | Refrigerator |
| WHIRLPOOL | MSF22D4XAW01 | Refrigerator |
| WHIRLPOOL | MSF25D4MDE00 | Refrigerator |
| WHIRLPOOL | MSF25D4MDE01 | Refrigerator |
| WHIRLPOOL | MSF25D4MDE02 | Refrigerator |
| WHIRLPOOL | MSF25D4MDE03 | Refrigerator |
| WHIRLPOOL | MSF25D4MDH00 | Refrigerator |
| WHIRLPOOL | MSF25D4MDH01 | Refrigerator |
| WHIRLPOOL | MSF25D4MDH02 | Refrigerator |
| WHIRLPOOL | MSF25D4MDM00 | Refrigerator |
| WHIRLPOOL | MSF25D4MDM01 | Refrigerator |
| WHIRLPOOL | MSF25D4MDM02 | Refrigerator |
| WHIRLPOOL | MSF25D4XAB00 | Refrigerator |
| WHIRLPOOL | MSF25D4XAM00 | Refrigerator |
| WHIRLPOOL | MSF25D4XAW00 | Refrigerator |
| WHIRLPOOL | MSS25C4MGB00 | Refrigerator |
| WHIRLPOOL | MSS25C4MGB03 | Refrigerator |
| WHIRLPOOL | MSS25C4MGK00 | Refrigerator |
| WHIRLPOOL | MSS25C4MGK03 | Refrigerator |
| WHIRLPOOL | MSS25C4MGW00 | Refrigerator |
| WHIRLPOOL | MSS25C4MGW03 | Refrigerator |
| WHIRLPOOL | MSS25C4MGZ00 | Refrigerator |
| WHIRLPOOL | MSS25C4MGZ03 | Refrigerator |
| WHIRLPOOL | MSS26C6MEZ00 | Refrigerator |
| WHIRLPOOL | MSS26C6MFB00 | Refrigerator |
| WHIRLPOOL | MSS26C6MFB01 | Refrigerator |
| WHIRLPOOL | MSS26C6MFW00 | Refrigerator |
| WHIRLPOOL | MSS26C6MFW01 | Refrigerator |
| WHIRLPOOL | MSS26C6MFZ00 | Refrigerator |
| WHIRLPOOL | MSS26C6MFZ01 | Refrigerator |
| whirlpool | W10295370 | Refrigerator |
| Whirlpool | WR325SDHZ01 | Refrigerator |
| WHIRLPOOL | WRF560SEHB00 | Refrigerator |
| WHIRLPOOL | WRF560SEHV00 | Refrigerator |
| WHIRLPOOL | WRF560SEHW00 | Refrigerator |
| WHIRLPOOL | WRF560SEHZ00 | Refrigerator |
| Whirlpool | WRF560SEYB | Refrigerator |
| Whirlpool | WRF560SEYB00 | Refrigerator |
| Whirlpool | WRF560SEYB01 | Refrigerator |
| Whirlpool | WRF560SEYB02 | Refrigerator |
| Whirlpool | WRF560SEYB04 | Refrigerator |
| Whirlpool | WRF560SEYB05 | Refrigerator |
| Whirlpool | WRF560SEYM | Refrigerator |
| Whirlpool | WRF560SEYM00 | Refrigerator |
| Whirlpool | WRF560SEYM01 | Refrigerator |
| Whirlpool | WRF560SEYM02 | Refrigerator |
| Whirlpool | WRF560SEYM04 | Refrigerator |
| Whirlpool | WRF560SEYM05 | Refrigerator |
| Whirlpool | WRF560SEYW | Refrigerator |
| Whirlpool | WRF560SEYW00 | Refrigerator |
| Whirlpool | WRF560SEYW01 | Refrigerator |
| Whirlpool | WRF560SEYW02 | Refrigerator |
| Whirlpool | WRF560SEYW04 | Refrigerator |
| Whirlpool | WRF560SEYW05 | Refrigerator |
| whirlpool | WRF560SFYB | Refrigerator |
| Whirlpool | WRF560SFYB00 | Refrigerator |
| Whirlpool | WRF560SFYE00 | Refrigerator |
| whirlpool | WRF560SFYM | Refrigerator |
| Whirlpool | WRF560SFYM00 | Refrigerator |
| whirlpool | WRF560SFYW | Refrigerator |
| Whirlpool | WRF560SFYW00 | Refrigerator |
| WHIRLPOOL | WRF560SMHB00 | Refrigerator |
| WHIRLPOOL | WRF560SMHM00 | Refrigerator |
| Whirlpool | WRF560SMHV | Refrigerator |
| Whirlpool | WRF560SMHV00 | Refrigerator |
| WHIRLPOOL | WRF560SMHW00 | Refrigerator |
| WHIRLPOOL | WRF560SMHZ00 | Refrigerator |
| Whirlpool | WRF560SMYB | Refrigerator |
| Whirlpool | WRF560SMYB00 | Refrigerator |
| Whirlpool | WRF560SMYB01 | Refrigerator |
| Whirlpool | WRF560SMYB02 | Refrigerator |
| Whirlpool | WRF560SMYB04 | Refrigerator |
| Whirlpool | WRF560SMYB05 | Refrigerator |
| Whirlpool | WRF560SMYE | Refrigerator |
| Whirlpool | WRF560SMYE00 | Refrigerator |
| Whirlpool | WRF560SMYE01 | Refrigerator |
| Whirlpool | WRF560SMYE02 | Refrigerator |
| Whirlpool | WRF560SMYE03 | Refrigerator |
| Whirlpool | WRF560SMYE04 | Refrigerator |
| Whirlpool | WRF560SMYH | Refrigerator |
| Whirlpool | WRF560SMYH00 | Refrigerator |
| Whirlpool | WRF560SMYH01 | Refrigerator |
| Whirlpool | WRF560SMYH02 | Refrigerator |
| Whirlpool | WRF560SMYH03 | Refrigerator |
| Whirlpool | WRF560SMYH04 | Refrigerator |
| Whirlpool | WRF560SMYM | Refrigerator |
| Whirlpool | WRF560SMYM00 | Refrigerator |
| Whirlpool | WRF560SMYM01 | Refrigerator |
| Whirlpool | WRF560SMYM02 | Refrigerator |
| Whirlpool | WRF560SMYM04 | Refrigerator |
| Whirlpool | WRF560SMYM05 | Refrigerator |
| Whirlpool | WRF560SMYW | Refrigerator |
| Whirlpool | WRF560SMYW00 | Refrigerator |
| Whirlpool | WRF560SMYW00X | Refrigerator |
| Whirlpool | WRF560SMYW01 | Refrigerator |
| Whirlpool | WRF560SMYW02 | Refrigerator |
| Whirlpool | WRF560SMYW04 | Refrigerator |
| Whirlpool | WRF560SMYW05 | Refrigerator |
| whirlpool | WRF989SDAB | Refrigerator |
| whirlpool | WRF989SDAE | Refrigerator |
| whirlpool | WRF989SDAF | Refrigerator |
| whirlpool | WRF989SDAH | Refrigerator |
| whirlpool | WRF989SDAW | Refrigerator |
| WHIRLPOOL | WRFA60SMHN00 | Refrigerator |
| WHIRLPOOL | WRFA60SMHZ00 | Refrigerator |
| Whirlpool | WRL767SIAM00 | Refrigerator |
| WHIRLPOOL | WRS311SDHB00 | Refrigerator |
| WHIRLPOOL | WRS311SDHB01 | Refrigerator |
| WHIRLPOOL | WRS311SDHB03 | Refrigerator |
| WHIRLPOOL | WRS311SDHM00 | Refrigerator |
| WHIRLPOOL | WRS311SDHM01 | Refrigerator |
| WHIRLPOOL | WRS311SDHM02 | Refrigerator |
| WHIRLPOOL | WRS311SDHM04 | Refrigerator |
| WHIRLPOOL | WRS311SDHM05 | Refrigerator |
| WHIRLPOOL | WRS311SDHT00 | Refrigerator |
| WHIRLPOOL | WRS311SDHT01 | Refrigerator |
| WHIRLPOOL | WRS311SDHT03 | Refrigerator |
| WHIRLPOOL | WRS311SDHW00 | Refrigerator |
| WHIRLPOOL | WRS311SDHW01 | Refrigerator |
| WHIRLPOOL | WRS311SDHW03 | Refrigerator |
| WHIRLPOOL | WRS315SDHB00 | Refrigerator |
| WHIRLPOOL | WRS315SDHB01 | Refrigerator |
| WHIRLPOOL | WRS315SDHB02 | Refrigerator |
| WHIRLPOOL | WRS315SDHB04 | Refrigerator |
| WHIRLPOOL | WRS315SDHB05 | Refrigerator |
| Whirlpool | WRS315SDHM | Refrigerator |
| WHIRLPOOL | WRS315SDHM00 | Refrigerator |
| WHIRLPOOL | WRS315SDHM01 | Refrigerator |
| WHIRLPOOL | WRS315SDHM02 | Refrigerator |
| WHIRLPOOL | WRS315SDHM04 | Refrigerator |
| WHIRLPOOL | WRS315SDHM05 | Refrigerator |
| WHIRLPOOL | WRS315SDHT00 | Refrigerator |
| WHIRLPOOL | WRS315SDHT01 | Refrigerator |
| WHIRLPOOL | WRS315SDHT02 | Refrigerator |
| WHIRLPOOL | WRS315SDHT04 | Refrigerator |
| WHIRLPOOL | WRS315SDHT05 | Refrigerator |
| WHIRLPOOL | WRS315SDHW00 | Refrigerator |
| WHIRLPOOL | WRS315SDHW01 | Refrigerator |
| WHIRLPOOL | WRS315SDHW02 | Refrigerator |
| WHIRLPOOL | WRS315SDHW04 | Refrigerator |
| WHIRLPOOL | WRS315SDHW05 | Refrigerator |
| Whirlpool | WRS315SDHZ | Refrigerator |
| Whirlpool | WRS315SDHZ00 | Refrigerator |
| Whirlpool | WRS315SDHZ01 | Refrigerator |
| Whirlpool | WRS315SDHZ02 | Refrigerator |
| Whirlpool | WRS315SDHZ03 | Refrigerator |
| WHIRLPOOL | WRS315SDHZ04 | Refrigerator |
| WHIRLPOOL | WRS315SDHZ05 | Refrigerator |
| Whirlpool | WRS315SNHM | Refrigerator |
| whirlpool | WRS321CDBM | Refrigerator |
| Whirlpool | WRS321CDBM00 | Refrigerator |
| Whirlpool | WRS321SDHB00 | Refrigerator |
| Whirlpool | WRS321SDHB01 | Refrigerator |
| Whirlpool | WRS321SDHB03 | Refrigerator |
| Whirlpool | WRS321SDHB04 | Refrigerator |
| WHIRLPOOL | WRS321SDHB05 | Refrigerator |
| Whirlpool | WRS321SDHV00 | Refrigerator |
| Whirlpool | WRS321SDHV01 | Refrigerator |
| WHIRLPOOL | WRS321SDHV04 | Refrigerator |
| WHIRLPOOL | WRS321SDHV05 | Refrigerator |
| Whirlpool | wrs321sdhw | Refrigerator |
| Whirlpool | WRS321SDHW00 | Refrigerator |
| Whirlpool | WRS321SDHW01 | Refrigerator |
| WHIRLPOOL | WRS321SDHW04 | Refrigerator |
| WHIRLPOOL | WRS321SDHW05 | Refrigerator |
| Whirlpool | WRS321SDHZ | Refrigerator |
| Whirlpool | WRS321SDHZ00 | Refrigerator |
| Whirlpool | WRS321SDHZ01 | Refrigerator |
| WHIRLPOOL | WRS321SDHZ04 | Refrigerator |
| WHIRLPOOL | WRS321SDHZ05 | Refrigerator |
| Whirlpool | WRS322FDAB | Refrigerator |
| Whirlpool | WRS322FDAB00 | Refrigerator |
| Whirlpool | WRS322FDAB01 | Refrigerator |
| Whirlpool | WRS322FDAB02 | Refrigerator |
| Whirlpool | WRS322FDAB03 | Refrigerator |
| Whirlpool | WRS322FDAB04 | Refrigerator |
| Whirlpool | WRS322FDAB05 | Refrigerator |
| Whirlpool | WRS322FDAD | Refrigerator |
| Whirlpool | WRS322FDAD00 | Refrigerator |
| Whirlpool | WRS322FDAD01 | Refrigerator |
| Whirlpool | WRS322FDAD04 | Refrigerator |
| Whirlpool | WRS322FDAM | Refrigerator |
| Whirlpool | WRS322FDAM00 | Refrigerator |
| Whirlpool | WRS322FDAM01 | Refrigerator |
| Whirlpool | WRS322FDAM02 | Refrigerator |
| Whirlpool | WRS322FDAM03 | Refrigerator |
| Whirlpool | WRS322FDAM04 | Refrigerator |
| Whirlpool | WRS322FDAT | Refrigerator |
| Whirlpool | WRS322FDAT00 | Refrigerator |
| Whirlpool | WRS322FDAT01 | Refrigerator |
| Whirlpool | WRS322FDAT02 | Refrigerator |
| Whirlpool | WRS322FDAT03 | Refrigerator |
| Whirlpool | WRS322FDAT04 | Refrigerator |
| Whirlpool | WRS322FDAW | Refrigerator |
| Whirlpool | WRS322FDAW00 | Refrigerator |
| Whirlpool | WRS322FDAW01 | Refrigerator |
| Whirlpool | WRS322FDAW02 | Refrigerator |
| Whirlpool | WRS322FDAW03 | Refrigerator |
| Whirlpool | WRS322FDAW04 | Refrigerator |
| whirlpool | WRS322FNAM | Refrigerator |
| Whirlpool | WRS3235SDH | Refrigerator |
| Whirlpool | WRS3235SDHB00 | Refrigerator |
| Whirlpool | WRS3235SDHM00 | Refrigerator |
| Whirlpool | WRS3235SDHW00 | Refrigerator |
| Whirlpool | WRS325FDAB | Refrigerator |
| Whirlpool | WRS325FDAB01 | Refrigerator |
| Whirlpool | WRS325FDAB02 | Refrigerator |
| Whirlpool | WRS325FDAB04 | Refrigerator |
| Whirlpool | WRS325FDAB05 | Refrigerator |
| Whirlpool | WRS325FDAB06 | Refrigerator |
| Whirlpool | WRS325FDAD | Refrigerator |
| Whirlpool | WRS325FDAD02 | Refrigerator |
| Whirlpool | WRS325FDAM | Refrigerator |
| Whirlpool | WRS325FDAM01 | Refrigerator |
| Whirlpool | WRS325FDAM02 | Refrigerator |
| Whirlpool | WRS325FDAM02 | Refrigerator |
| Whirlpool | WRS325FDAM04 | Refrigerator |
| Whirlpool | WRS325FDAT | Refrigerator |
| Whirlpool | WRS325FDAT02 | Refrigerator |
| Whirlpool | WRS325FDAT04 | Refrigerator |
| Whirlpool | WRS325FDAW | Refrigerator |
| Whirlpool | WRS325FDAW01 | Refrigerator |
| Whirlpool | WRS325FDAW02 | Refrigerator |
| Whirlpool | WRS325FDAW04 | Refrigerator |
| whirlpool | WRS325FNAM | Refrigerator |
| WHIRLPOOL | WRS325SDHB00 | Refrigerator |
| Whirlpool | WRS325SDHB01 | Refrigerator |
| Whirlpool | WRS325SDHB04 | Refrigerator |
| WHIRLPOOL | WRS325SDHB05 | Refrigerator |
| WHIRLPOOL | WRS325SDHV00 | Refrigerator |
| Whirlpool | WRS325SDHv01 | Refrigerator |
| Whirlpool | WRS325SDHV04 | Refrigerator |
| WHIRLPOOL | WRS325SDHV05 | Refrigerator |
| Whirlpool | WRS325SDHW00 | Refrigerator |
| Whirlpool | WRS325SDHW01 | Refrigerator |
| Whirlpool | WRS325SDHW04 | Refrigerator |
| WHIRLPOOL | WRS325SDHW05 | Refrigerator |
| Whirlpool | WRS325SDHZ00 | Refrigerator |
| Whirlpool | wrs325sdhz01 | Refrigerator |
| Whirlpool | WRS325SDHZ04 | Refrigerator |
| WHIRLPOOL | WRS325SDHZ05 | Refrigerator |
| whirlpool | WRS331FDDB | Refrigerator |
| Whirlpool | WRS331FDDB00 | Refrigerator |
| Whirlpool | WRS331FDDB01 | Refrigerator |
| Whirlpool | WRS331FDDB02 | Refrigerator |
| whirlpool | WRS331FDDM | Refrigerator |
| Whirlpool | WRS331FDDM00 | Refrigerator |
| Whirlpool | WRS331FDDM01 | Refrigerator |
| whirlpool | WRS331FDDW | Refrigerator |
| Whirlpool | WRS331FDDW00 | Refrigerator |
| Whirlpool | WRS331FDDW01 | Refrigerator |
| WHIRLPOOL | WRS331SDHB00 | Refrigerator |
| WHIRLPOOL | WRS331SDHB02 | Refrigerator |
| WHIRLPOOL | WRS331SDHB03 | Refrigerator |
| WHIRLPOOL | WRS331SDHM00 | Refrigerator |
| WHIRLPOOL | WRS331SDHM02 | Refrigerator |
| WHIRLPOOL | WRS331SDHM03 | Refrigerator |
| Whirlpool | WRS331SDHW | Refrigerator |
| WHIRLPOOL | WRS331SDHW00 | Refrigerator |
| WHIRLPOOL | WRS331SDHW02 | Refrigerator |
| WHIRLPOOL | WRS331SDHW03 | Refrigerator |
| Whirlpool | WRS335FDDB00 | Refrigerator |
| Whirlpool | WRS335FDDB01 | Refrigerator |
| Whirlpool | WRS335FDDB02 | Refrigerator |
| whirlpool | WRS335FDDM | Refrigerator |
| Whirlpool | WRS335FDDM00 | Refrigerator |
| Whirlpool | WRS335FDDM01 | Refrigerator |
| Whirlpool | WRS335FDDW00 | Refrigerator |
| Whirlpool | WRS335FDDW01 | Refrigerator |
| Whirlpool | WRS335SDHB00 | Refrigerator |
| WHIRLPOOL | WRS335SDHB03 | Refrigerator |
| Whirlpool | WRS335SDHM00 | Refrigerator |
| WHIRLPOOL | WRS335SDHM03 | Refrigerator |
| Whirlpool | WRS335SDHW00 | Refrigerator |
| WHIRLPOOL | WRS335SDHW03 | Refrigerator |
| Whirlpool | WRS342FIAB | Refrigerator |
| Whirlpool | WRS342FIAB00 | Refrigerator |
| Whirlpool | WRS342FIAB02 | Refrigerator |
| Whirlpool | WRS342FIAB03 | Refrigerator |
| Whirlpool | WRS342FIAB04 | Refrigerator |
| Whirlpool | WRS342FIAM | Refrigerator |
| Whirlpool | WRS342FIAM00 | Refrigerator |
| Whirlpool | WRS342FIAM02 | Refrigerator |
| Whirlpool | WRS342FIAM03 | Refrigerator |
| Whirlpool | WRS342FIAT00 | Refrigerator |
| Whirlpool | WRS342FIAW | Refrigerator |
| Whirlpool | WRS342FIAW00 | Refrigerator |
| Whirlpool | WRS342FIAW02 | Refrigerator |
| Whirlpool | WRS342FIAW03 | Refrigerator |
| Whirlpool | WRS346FIAB00 | Refrigerator |
| Whirlpool | WRS346FIAM00 | Refrigerator |
| Whirlpool | WRS346FIAT00 | Refrigerator |
| Whirlpool | WRS346FIAW00 | Refrigerator |
| whirlpool | WRS526SIAE | Refrigerator |
| Whirlpool | WRS526SIAE00 | Refrigerator |
| whirlpool | WRS526SIAH | Refrigerator |
| Whirlpool | WRS526SIAH00 | Refrigerator |
| whirlpool | WRS537SIAB | Refrigerator |
| Whirlpool | WRS537SIAB00 | Refrigerator |
| Whirlpool | WRS537SIAE | Refrigerator |
| Whirlpool | WRS537SIAF00 | Refrigerator |
| Whirlpool | WRS537SIAH | Refrigerator |
| whirlpool | WRS537SIAM | Refrigerator |
| Whirlpool | WRS537SIAM00 | Refrigerator |
| Whirlpool | WRS537SIAM01 | Refrigerator |
| whirlpool | WRS537SIAW | Refrigerator |
| Whirlpool | WRS537SIAW00 | Refrigerator |
| WHIRLPOOL | WRS555SIHB00 | Refrigerator |
| WHIRLPOOL | WRS555SIHB03 | Refrigerator |
| WHIRLPOOL | WRS555SIHV00 | Refrigerator |
| WHIRLPOOL | WRS555SIHV03 | Refrigerator |
| WHIRLPOOL | WRS555SIHW00 | Refrigerator |
| WHIRLPOOL | WRS555SIHW03 | Refrigerator |
| Whirlpool | WRS555SIHZ | Refrigerator |
| Whirlpool | WRS555SIHZ00 | Refrigerator |
| WHIRLPOOL | WRS555SIHZ03 | Refrigerator |
| Whirlpool | WRS571CIDB00 | Refrigerator |
| Whirlpool | WRS571CIDB01 | Refrigerator |
| WHIRLPOOL | WRS571CIDB02 | Refrigerator |
| Whirlpool | WRS571CIDM | Refrigerator |
| Whirlpool | WRS571CIDM00 | Refrigerator |
| Whirlpool | WRS571CIDM01 | Refrigerator |
| Whirlpool | wrs571cidm02 | Refrigerator |
| Whirlpool | WRS571CIDW00 | Refrigerator |
| WHIRLPOOL | WRS571CIDW01 | Refrigerator |
| WHIRLPOOL | WRS571CIHB00 | Refrigerator |
| WHIRLPOOL | WRS571CIHB01 | Refrigerator |
| Whirlpool | WRS571CIHV | Refrigerator |
| WHIRLPOOL | WRS571CIHV00 | Refrigerator |
| WHIRLPOOL | WRS571CIHV01 | Refrigerator |
| WHIRLPOOL | WRS571CIHW00 | Refrigerator |
| WHIRLPOOL | WRS571CIHW01 | Refrigerator |
| Whirlpool | WRS571CIHZ | Refrigerator |
| WHIRLPOOL | WRS571CIHZ00 | Refrigerator |
| Whirlpool | WRS571CIHZ01 | Refrigerator |
| Whirlpool | WRS576FIDB | Refrigerator |
| Whirlpool | WRS576FIDB00 | Refrigerator |
| Whirlpool | WRS576FIDB01 | Refrigerator |
| Whirlpool | WRS576FIDB02 | Refrigerator |
| Whirlpool | WRS576FIDM | Refrigerator |
| Whirlpool | WRS576FIDM00 | Refrigerator |
| Whirlpool | WRS576FIDM01 | Refrigerator |
| WHIRLPOOL | WRS576FIDM02 | Refrigerator |
| Whirlpool | WRS576FIDW | Refrigerator |
| Whirlpool | WRS576FIDW00 | Refrigerator |
| Whirlpool | WRS576FIDW01 | Refrigerator |
| WHIRLPOOL | WRS576FIDW02 | Refrigerator |
| Whirlpool | WRS586FIDE00 | Refrigerator |
| Whirlpool | WRS586FIDH00 | Refrigerator |
| Whirlpool | WRS586FIDM00 | Refrigerator |
| Whirlpool | WRS586FIEE00 | Refrigerator |
| Whirlpool | WRS586FIEE01 | Refrigerator |
| WHIRLPOOL | WRS586FIEE03 | Refrigerator |
| whirlpool | WRS586FIEH | Refrigerator |
| Whirlpool | WRS586FIEH00 | Refrigerator |
| Whirlpool | WRS586FIEH01 | Refrigerator |
| WHIRLPOOL | WRS586FIEH03 | Refrigerator |
| WHIRLPOOL | WRS586FIEH04 | Refrigerator |
| whirlpool | WRS586FIEM | Refrigerator |
| Whirlpool | WRS586FIEM00 | Refrigerator |
| Whirlpool | WRS586FIEM01 | Refrigerator |
| WHIRLPOOL | WRS586FIEM03 | Refrigerator |
| WHIRLPOOL | WRS586FIEM04 | Refrigerator |
| WHIRLPOOL | WRS586FIEM05 | Refrigerator |
| whirlpool | WRS586FLDB | Refrigerator |
| Whirlpool | WRS586FLDB00 | Refrigerator |
| Whirlpool | WRS586FLDB01 | Refrigerator |
| whirlpool | WRS586FLDM | Refrigerator |
| Whirlpool | WRS586FLDM00 | Refrigerator |
| Whirlpool | WRS586FLDM01 | Refrigerator |
| WHIRLPOOL | WRS586FLDM03 | Refrigerator |
| whirlpool | WRS586FLDW | Refrigerator |
| Whirlpool | WRS586FLDW00 | Refrigerator |
| Whirlpool | WRS586FLDW01 | Refrigerator |
| WHIRLPOOL | WRS586FLDW03 | Refrigerator |
| Whirlpool | WRS588F1HB00 | Refrigerator |
| Whirlpool | WRS588FIHB00 | Refrigerator |
| Whirlpool | WRS588FIHV00 | Refrigerator |
| Whirlpool | WRS588FIHW | Refrigerator |
| Whirlpool | WRS588FIHW00 | Refrigerator |
| Whirlpool | WRS588FIHW01 | Refrigerator |
| Whirlpool | WRS588FIHZ | Refrigerator |
| Whirlpool | WRS588FIHZ00 | Refrigerator |
| Whirlpool | WRS950SIAB00 | Refrigerator |
| whirlpool | WRS950SIAE | Refrigerator |
| Whirlpool | WRS950SIAE00 | Refrigerator |
| whirlpool | WRS950SIAH | Refrigerator |
| Whirlpool | WRS950SIAH00 | Refrigerator |
| whirlpool | WRS950SIAM | Refrigerator |
| Whirlpool | WRS950SIAM00 | Refrigerator |
| Whirlpool | WRS950SIAM01 | Refrigerator |
| Whirlpool | WRS950SIAW00 | Refrigerator |
| whirlpool | WRS965CIAE | Refrigerator |
| Whirlpool | WRS965CIAE00 | Refrigerator |
| whirlpool | WRS965CIAH | Refrigerator |
| Whirlpool | WRS965CIAH00 | Refrigerator |
| whirlpool | WRS965CIAM | Refrigerator |
| Whirlpool | WRS965CIAM00 | Refrigerator |
| Whirlpool | WRS965CIAM01 | Refrigerator |
| Whirlpool | WRS970CIDE00 | Refrigerator |
| WHIRLPOOL | WRS970CIDE01 | Refrigerator |
| Whirlpool | WRS970CIDH00 | Refrigerator |
| WHIRLPOOL | WRS970CIDH01 | Refrigerator |
| Whirlpool | WRS970CIDM00 | Refrigerator |
| WHIRLPOOL | WRS970CIDM01 | Refrigerator |
| Whirlpool | WRS970CIHZ | Refrigerator |
| WHIRLPOOL | WRS970CIHZ00 | Refrigerator |
| WHIRLPOOL | WRS970CIHZ01 | Refrigerator |
| Whirlpool | WRS973CIDM00 | Refrigerator |
| WHIRLPOOL | WRS973CIHV00 | Refrigerator |
| WHIRLPOOL | WRS973CIHV01 | Refrigerator |
| Whirlpool | wrs973cihz00 | Refrigerator |
| WHIRLPOOL | WRS973CIHZ01 | Refrigerator |
| Whirlpool | WRS975SIDM00 | Refrigerator |
| WHIRLPOOL | WRSA71CIHN00 | Refrigerator |
| WHIRLPOOL | WRSA71CIHN01 | Refrigerator |
| WHIRLPOOL | WRSA71CIHZ00 | Refrigerator |
| WHIRLPOOL | WRSA71CIHZ01 | Refrigerator |
| WHIRLPOOL | WRSA88FIHN00 | Refrigerator |
| WHIRLPOOL | WRSA88FIHZ00 | Refrigerator |
| whirlpool | WRT571SMYB | Refrigerator |
| Whirlpool | WRT571SMYB00 | Refrigerator |
| Whirlpool | WRT571SMYF00 | Refrigerator |
| whirlpool | WRT571SMYM | Refrigerator |
| Whirlpool | WRT571SMYM00 | Refrigerator |
| Whirlpool | WRT571SMYW00 | Refrigerator |
| Whirlpool | WRT579SMYB00 | Refrigerator |
| Whirlpool | WRT579SMYB01 | Refrigerator |
| Whirlpool | WRT579SMYF00 | Refrigerator |
| Whirlpool | WRT579SMYF01 | Refrigerator |
| Whirlpool | WRT579SMYM00 | Refrigerator |
| Whirlpool | WRT579SMYM01 | Refrigerator |
| Whirlpool | WRT579SMYW00 | Refrigerator |
| Whirlpool | WRT579SMYW01 | Refrigerator |
| Whirlpool | WRT5L1SMYB00 | Refrigerator |
| Whirlpool | WRT5L1SMYF00 | Refrigerator |
| Whirlpool | WRT5L1SMYW00 | Refrigerator |
| whirlpool | WRT771REYB | Refrigerator |
| Whirlpool | WRT771REYB00 | Refrigerator |
| whirlpool | WRT771REYM | Refrigerator |
| Whirlpool | WRT771REYM00 | Refrigerator |
| Whirlpool | WRT771REYW00 | Refrigerator |
| whirlpool | WRT771RWYB | Refrigerator |
| Whirlpool | WRT771RWYB00 | Refrigerator |
| Whirlpool | WRT771RWYB01 | Refrigerator |
| whirlpool | WRT771RWYM | Refrigerator |
| Whirlpool | WRT771RWYM00 | Refrigerator |
| Whirlpool | WRT771RWYM01 | Refrigerator |
| whirlpool | WRT771RWYW | Refrigerator |
| Whirlpool | WRT771RWYW00 | Refrigerator |
| Whirlpool | WRT771RWYW01 | Refrigerator |
| Whirlpool | WRT779REYB00 | Refrigerator |
| Whirlpool | WRT779REYB01 | Refrigerator |
| Whirlpool | WRT779REYM00 | Refrigerator |
| Whirlpool | WRT779REYM01 | Refrigerator |
| Whirlpool | WRT779REYW00 | Refrigerator |
| Whirlpool | WRT779REYW01 | Refrigerator |
| Whirlpool | WRT779RWYB00 | Refrigerator |
| Whirlpool | WRT779RWYM00 | Refrigerator |
| Whirlpool | WRT779RWYW00 | Refrigerator |
| Whirlpool | WS325FDAM02 | Refrigerator |
| Whirlpool | WSF26C2EXB | Refrigerator |
| Whirlpool | WSF26C2EXB01 | Refrigerator |
| Whirlpool | WSF26C2EXF | Refrigerator |
| Whirlpool | WSF26C2EXF01 | Refrigerator |
| Whirlpool | WSF26C2EXW | Refrigerator |
| Whirlpool | WSF26C2EXW01 | Refrigerator |
| Whirlpool | WSF26C2EXY | Refrigerator |
| Whirlpool | WSF26C2EXY01 | Refrigerator |
| Whirlpool | WSF26C2EXY02 | Refrigerator |
| whirlpool | WSF26C3EXB | Refrigerator |
| Whirlpool | WSF26C3EXB01 | Refrigerator |
| whirlpool | WSF26C3EXF | Refrigerator |
| Whirlpool | WSF26C3EXF01 | Refrigerator |
| Whirlpool | WSF26C3EXW | Refrigerator |
| Whirlpool | WSF26C3EXW01 | Refrigerator |
| whirlpool | WSF26C3EXY | Refrigerator |
| Whirlpool | WSF26C3EXY01 | Refrigerator |
| Whirlpool | WSF26D2EXB | Refrigerator |
| Whirlpool | WSF26D2EXB01 | Refrigerator |
| Whirlpool | WSF26D2EXF01 | Refrigerator |
| Whirlpool | WSF26D2EXS02 | Refrigerator |
| Whirlpool | WSF26D2EXW | Refrigerator |
| Whirlpool | WSF26D2EXW01 | Refrigerator |
| Whirlpool | WSF26D2EXY | Refrigerator |
| Whirlpool | WSF26D2EXY01 | Refrigerator |
| Whirlpool | WSF26D2EXY02 | Refrigerator |
| Whirlpool | WSF26D3EXA | Refrigerator |
| Whirlpool | WSF26D3EXA00 | Refrigerator |
| Whirlpool | WSF26D3EXB | Refrigerator |
| Whirlpool | WSF26D3EXB00 | Refrigerator |
| Whirlpool | WSF26D3EXL | Refrigerator |
| Whirlpool | WSF26D3EXL00 | Refrigerator |
| Whirlpool | WSF26D3EXS | Refrigerator |
| Whirlpool | WSF26D3EXS00 | Refrigerator |
| Whirlpool | WSF26D3EXT | Refrigerator |
| Whirlpool | WSF26D3EXT00 | Refrigerator |
| Whirlpool | WSF26D3EXW | Refrigerator |
| Whirlpool | WSF26D3EXW00 | Refrigerator |
| Whirlpool | WSF26D3EXY | Refrigerator |
| Whirlpool | WSF26D3EXY00 | Refrigerator |
| Whirlpool | WSF26D4EXA | Refrigerator |
| Whirlpool | WSF26D4EXA00 | Refrigerator |
| Whirlpool | WSF26D4EXA02 | Refrigerator |
| Whirlpool | WSF26D4EXB | Refrigerator |
| Whirlpool | WSF26D4EXB00 | Refrigerator |
| Whirlpool | WSF26D4EXB02 | Refrigerator |
| Whirlpool | WSF26D4EXL | Refrigerator |
| Whirlpool | WSF26D4EXL00 | Refrigerator |
| Whirlpool | WSF26D4EXL02 | Refrigerator |
| Whirlpool | WSF26D4EXQ | Refrigerator |
| Whirlpool | WSF26D4EXS | Refrigerator |
| Whirlpool | WSF26D4EXS00 | Refrigerator |
| Whirlpool | WSF26D4EXS02 | Refrigerator |
| Whirlpool | WSF26D4EXS03 | Refrigerator |
| Whirlpool | WSF26D4EXW00 | Refrigerator |
| Whirlpool | WSF26D4EXW02 | Refrigerator |
| Whirlpool | WSF26D4EXY | Refrigerator |
| Whirlpool | WSF26D4EXY00 | Refrigerator |
| Whirlpool | WSF26D4EXY02 | Refrigerator |
| Whirlpool | WSF26D5EXA | Refrigerator |
| Whirlpool | WSF26D5EXA00 | Refrigerator |
| Whirlpool | WSF26D5EXB | Refrigerator |
| Whirlpool | WSF26D5EXB00 | Refrigerator |
| Whirlpool | WSF26D5EXL | Refrigerator |
| Whirlpool | WSF26D5EXL00 | Refrigerator |
| Whirlpool | WSF26D5EXS | Refrigerator |
| Whirlpool | WSF26D5EXS00 | Refrigerator |
| Whirlpool | WSF26D5EXW | Refrigerator |
| Whirlpool | WSF26D5EXW00 | Refrigerator |
| Whirlpool | WSF26D5EXY | Refrigerator |
| Whirlpool | WSF26D5EXY00 | Refrigerator |
| Whirlpool | WSR25D2RYB00 | Refrigerator |
| Whirlpool | WSR25D2RYF00 | Refrigerator |
| Whirlpool | WSR25D2RYW00 | Refrigerator |
| Whirlpool | WSR25D2RYY00 | Refrigerator |
Additional Info
rmation
---