Replacement Refrigerator Filters for RPWF
Installation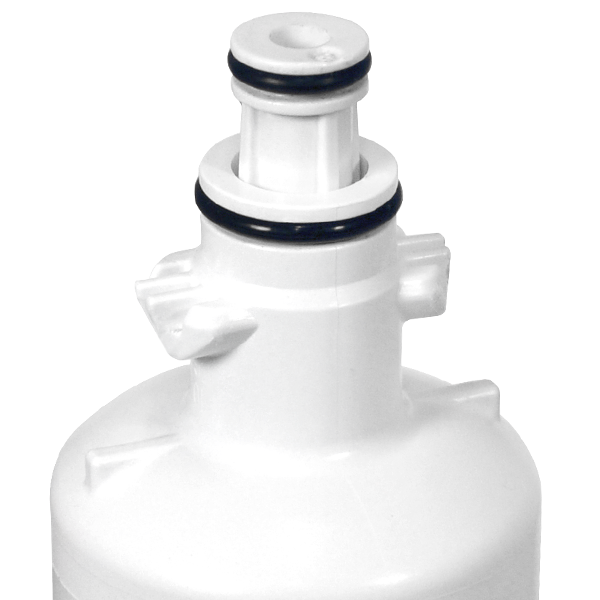 How to Install the RPWF Filter:
Filter Location:
Bottom-freezer (BF) refrigerators:
Filter is located in the left hand fresh food door (recessed in door flange) or in the fresh food interior on the left side wall near the top.
Side-by-Side (SxS) refrigerators:
Filter is located in the bottom of the fresh food compartment. Access the filter using the flip cover without moving the vegetable pan.
Remove old cartridge by gently lifting the filter away from housing until first release, and then lift again to remove.
Align top of filter with cartridge holder and push until cartridge is fully seated.
While continuing to ensure cartridge is fully seated in the holder, gently rotate the filter (inward for BF models and downward for SxS models) until it can no longer rotate.
Run water from the dispenser (approximately 2 gallons or about 5 minutes) to clear any particles and remove air from the system.
Cross-Compatibility
The filters below are 100% compatible with part number RPWF
35
compatible alternative filter models below.
Product Comparison
Marvel at the specifications of our RPWF compatible filter.
The DiscountFilters.com Difference
Free Shipping on Orders Over $50 (Same Day)
Free Returns For 1 Year
100% Compatibility Guarantee
Made With Care in Indiana USA
"
Easy to order and a quality product at a competitive price.
"
Nice product.. perfect fit. Cheaper than other brands. Greatly recommended.