GE AFPWF | Our#: 181728
GE AFPWF Autofill Pitcher Refrigerator Water Filter, 2-Pack
GE AFPWF | Our#: 181728
Fast Shipping & Free Returns
100% Compatibility Guarantee
Compatibility guaranteed! Free return shipping and 100% money back if there are any issues.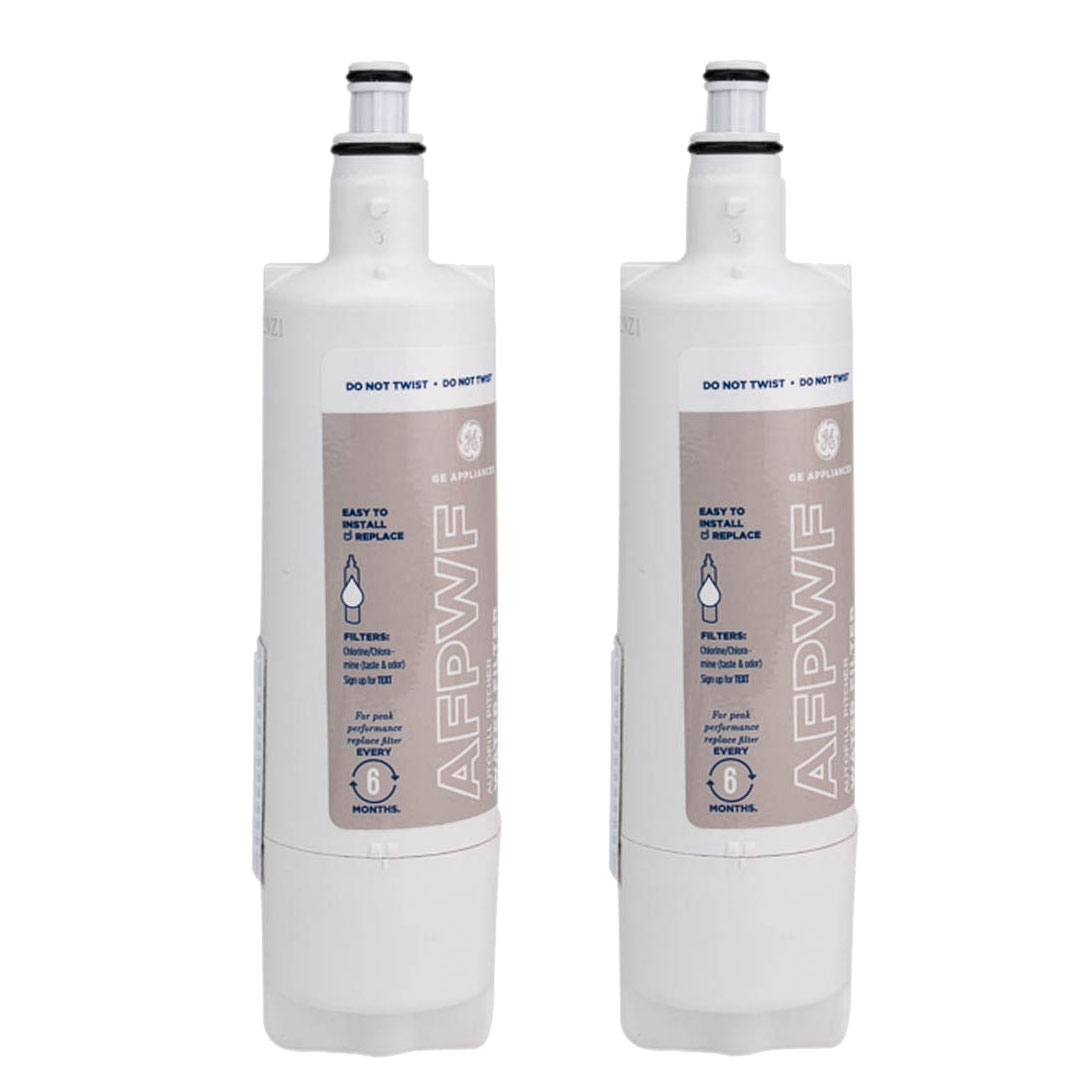 3 people in your area recently purchased this product!
$

47.17
(

2

Filters for $

94.33

)
Fast Shipping & Free Returns
100% Compatibility Guarantee
Frequently Purchased Together
Product Details
GE AFPWF Autofill Pitcher Refrigerator Water Filter is compatible with select GE top freezer refrigerators with autofill pitchers. The autofill pitcher is immediately and automitically filled when placed into the pitcher docking station on the left side of the refrigerator compartment. The pitcher uses a magnet inside a float container in the pitcher lid to determine if the pitcher needs more water. The automatic filling is dependent upon the height of the float magnet as it raises or lowers with the pitcher water level. The AFPWF is NSF certified to remove chlorine taste and odor and Class III particulates.
Features:
Easy installation and operation
Helps reduce chlorine taste and odor
Helps reduce contaminants found in tap water and improves its quality
Fits models GAS18PSJSS, GAS18PGJWW, GAS18PGJ, GAS18PSJ
When to replace the filter cartridge:
The filter cartridge should be replaced every six months or earlier if 170 gallons of water has been dispensed or the flow of water to the dispenser or icemaker decreases. To remove filter, swing the water filter down until it stops (45°) and gently pull it toward you to unseat it from the filter/plug holder. Do not twist the filter.
---
Additional Information
---