ClearChoice CLCH121 | Our#: 183005
ClearChoice Replacement for ULTRAWF Refrigerator Water Filter, 3-Pack

1147 review(s)
ClearChoice CLCH121 | Our#: 183005
Free Shipping & Returns
100% Compatibility Guarantee
Compatibility guaranteed! Free return shipping and 100% money back if there are any issues.
Your purchase will help Support American jobs
Certified to the NSF/ANSI 42 Standard for the reduction of chlorine taste and odor.
63 people in your area recently purchased this product!
$

25.95
(

3

Filters for $

77.85

)
In Stock
Est. to ship Friday, Dec. 13th
Free Shipping & Returns
100% Compatibility Guarantee
Frequently Purchased Together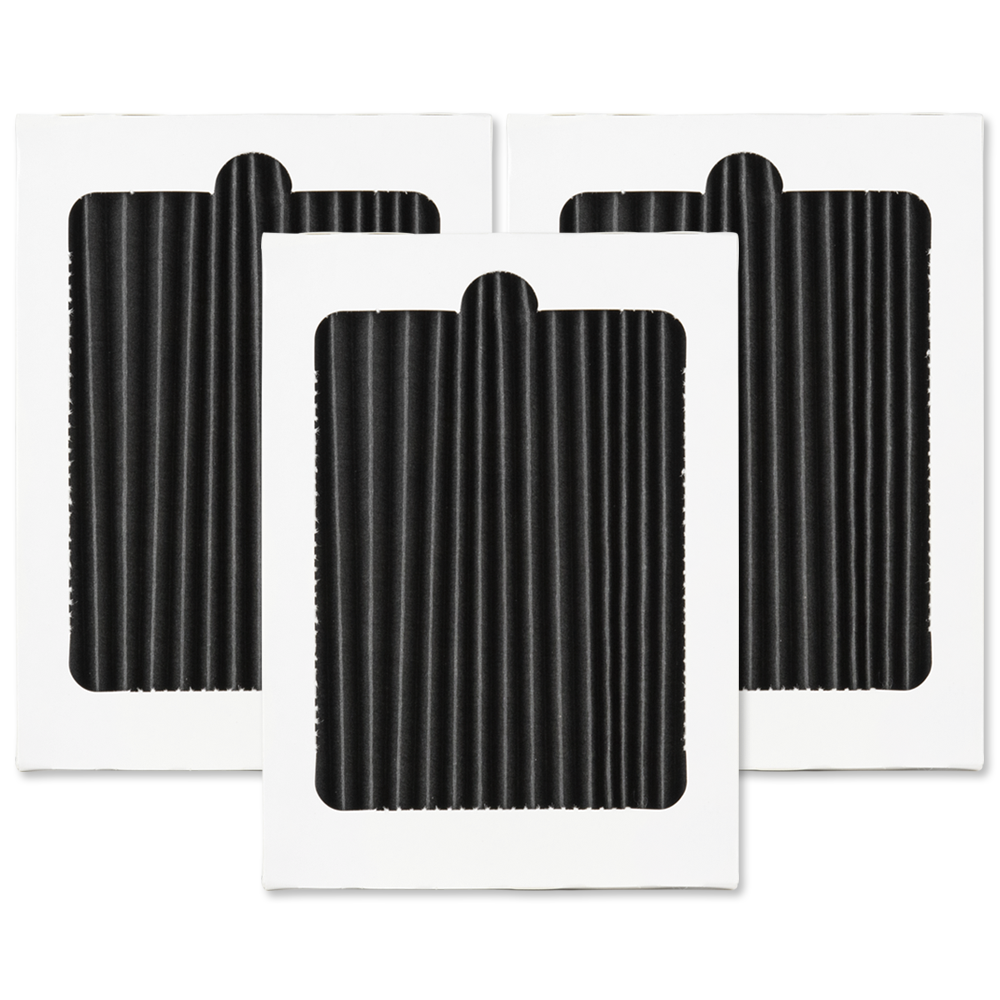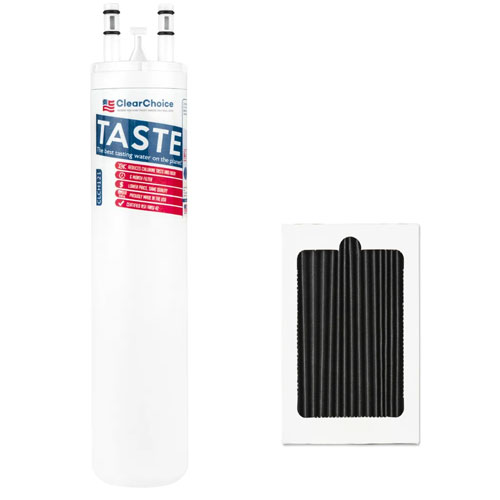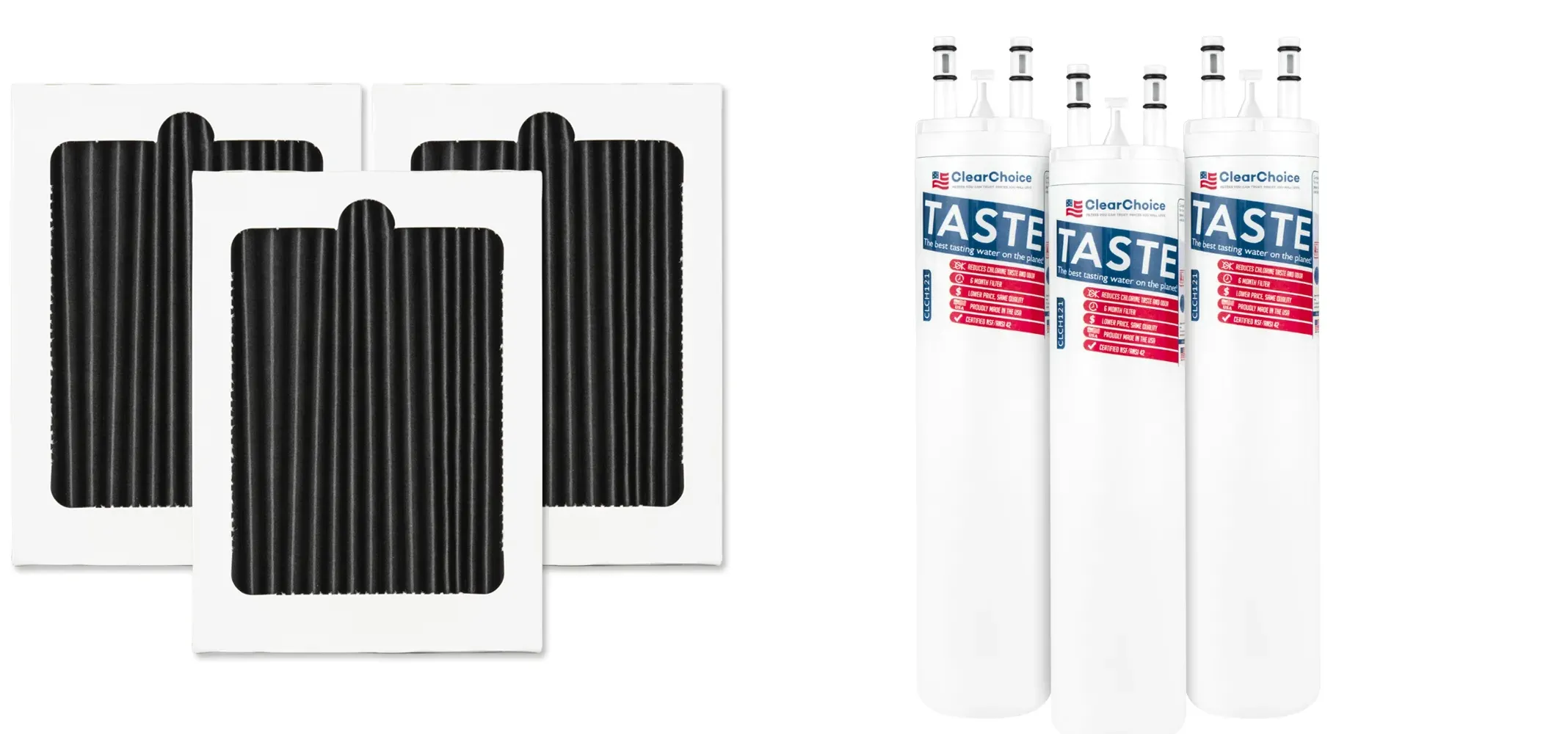 Product Details
The ClearChoice CLCH121 is a compatible filter replacement for the Frigidaire ULTRAWF - AKA PureSource Ultra. It fits refrigerators from Frigidaire, Electrolux, Kenmore, and others. This filter uses its activated carbon technology to deliver healthier and refreshing water and ice. The CLCH121 needs to be changed every six months or 300 gallons (whichever comes first).
Features:
Replacement filter for part number ULTRAWF, 46-9999 and more
Easy installation - just slide it in and push until you hear a "click"
Can be used in Sears, Frigidaire, and Kenmore refrigerators
Made with pride in the USA
---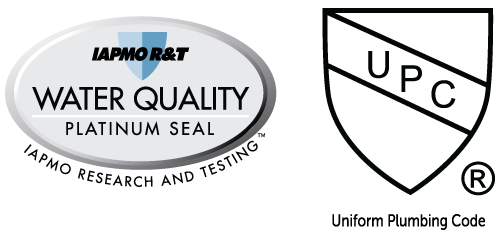 Certified by IAPMO R&T in model CLCH121 against NSF/ANSI Standard 42 for specific performance claims. See performance data sheet for individual contaminants and reduction performance.
---
Value Comparison
---
Compatible Part
Numbers
#'s
Part number compatibility for the ClearChoice CLCH121
Do you know your OEM part number? Use our search to cross-check it!
---
How To Install The ClearChoice CLCH121 Filter:
How To Install Filter?
How To Install The ULTRAWF Filter:
Turn Off the ice maker by raising the wire signal arm.
Remove the filter by pushing on the end/face of the filter.
Slide the old water filter cartridge straight out of the housing and discard it.
Using the alignment guide, slide the new filter gently into the filter housing. Do not push the filter with excessive force – as it will pop out. Push the filter in slowly until you hear the first "click." Once you hear the "click" stop pushing and the filter should lock in place.
Turn On the ice maker by lowering the wire signal arm.
Press and hold the Water Filter button on the Ice & Water Dispenser control panel for three seconds. When the display changes from Red to Green, the status has been reset.
After replacing the water filter and in order for the ice maker to work properly, it is necessary to clear air from water filter tubing. Once ice maker begins making ice, allow the bucket to fill completely, then discard the first TWO FULL buckets of ice. It will take at least two days to completely fill the bucket on regular ice making mode or 1 1/2 days on fast ice mode.
---