Broan-Nutone 76F | Our#: 172591
Broan Model 76F Microtek Filter Kit - 97007664 OBSOLETE - NO LONGER AVAILABLE

7 review(s)
Broan-Nutone 76F | Our#: 172591
Fast Shipping & Free Returns
100% Compatibility Guarantee
Broan Model 76F Microtek Filter Kit. Package of 2 filters for Microtek System III Range Hoods.
This product is currently unavailable.
The Broan-Nutone 76F that you're looking for is so popular right now, it is not available at the moment. Enter your email address and we'll keep you updated when it's in stock.
Fast Shipping & Free Returns
100% Compatibility Guarantee
Frequently Purchased Together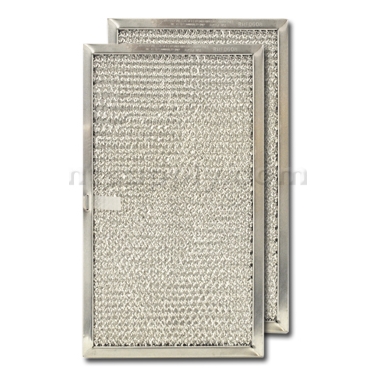 Product Details
In duct-free range hoods, a filter increases the hood's operating efficiency. When the hood is turned on, it removes dirt, odors or other particles from the air. A dirty filter cannot trap particles, though. Instead, it allows the air to smell bad and remain dirty. For a clean kitchen, change the filter at least once every 12 months, when it becomes dirty or when the filter becomes discolored. Simply remove the dirty filter from the hood. Disengage the filter from the aluminum frame. Wash the frame in the dishwasher if necessary, dry it and then insert the replacement filter. Install the filter into the hood securely. With this Microtek filter two-pack, your kitchen stays clean, healthy and bright.
use in non-ducted range hoods
multi-layer filter
increases range hood's efficiency
OEM
made with pride in the USA
aluminum grease filter available separately
for range hood models Broan 76000-C, Broan 77000-C, Nautilus NJ-C, Sears 233.5208510, Sears 233.5218510
7-1/2" x 12" x 2" overall size, 11-3/4" x 6-5/8" x 1-1/4" actual size
---
Search by your filter part number or appliance model number to verify compatibility
| Brand Name | Model Number | Type |
| --- | --- | --- |
| Broan | 76000-C | Range Hood |
| Broan | 77000-C | Range Hood |
| Kenmore | 233.5208510 | Range Hood |
| Kenmore | 233.5218510 | Range Hood |
| NAUTILUS | NJ-C | Range Hood |
| Broan | 76F | Range Hood Filter |
| Broan | S97007664 | Range Hood Filter |
Additional Info
rmation
---