AIRx RAC001 | Our#: 186063
AIRx "Safe Zone" Room Air Purifier

22 review(s)
AIRx RAC001 | Our#: 186063
Fast Shipping & Free Returns
100% Compatibility Guarantee
Pre-Filter + HEPA Filter + Granular Carbon + Formaldehyde Removing Catalyst + Ionizer
Turns a room into a "Safer Air Zone"
Ideal for allergy/asthma sufferers, babies, immune sensitive and elderly
Cleans Up to 400 sq. ft. efficiently - CADR 188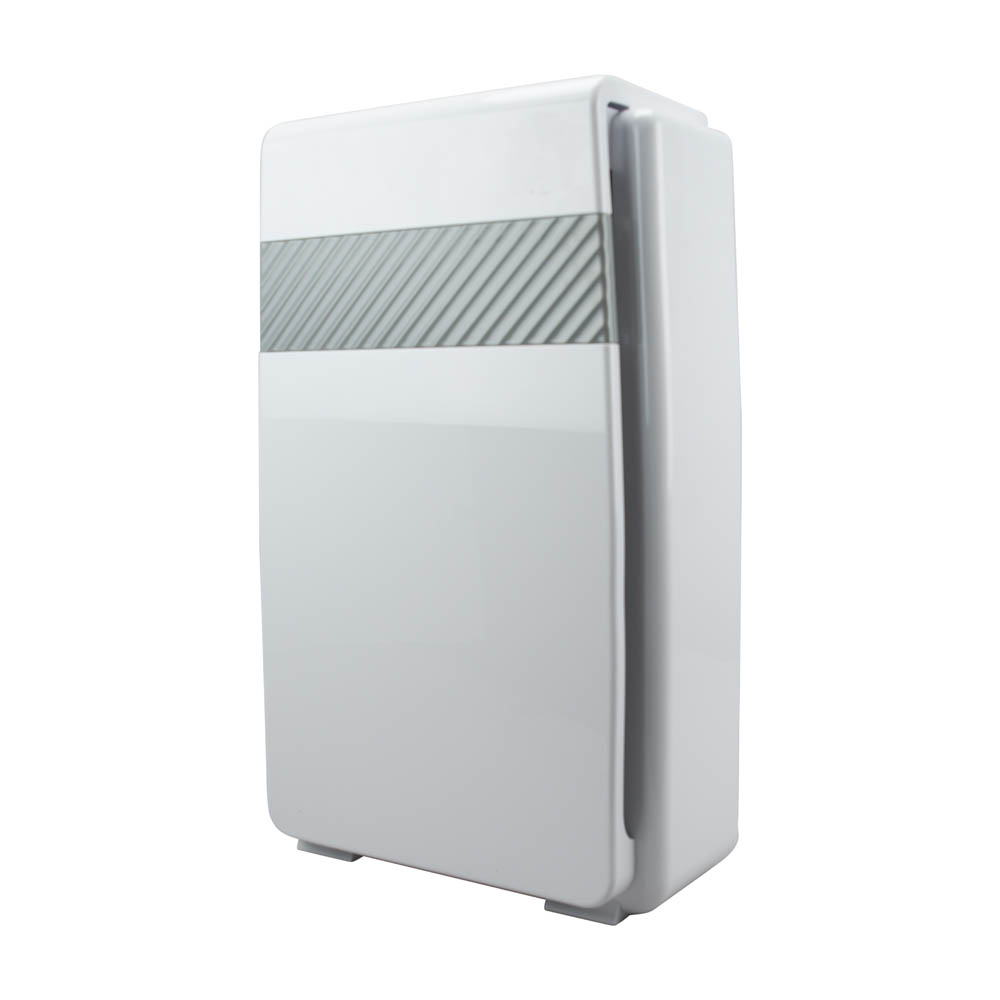 This product is currently unavailable.
The AIRx RAC001 that you're looking for is so popular right now, it is not available at the moment. Enter your email address and we'll keep you updated when it's in stock.
Fast Shipping & Free Returns
100% Compatibility Guarantee
Frequently Purchased Together
Product Details
The AIRx Purifier is your prescription for cleaner, healthier air in a confined space such as a bedroom, babies room, apartment or dorm room. It is compact, yet very powerful with a Clean Air Delivery Rate of 188. In addition, the AIRx filters out harmful chemicals and sanitizes the air. Easy operation has three fan speeds, timer and sleep mode for quiet operation and minimal light. Compare to units at much higher prices. Replacement filter costs are also very affordable.
We inhale approximately 15,000 quarts of air every day. 90% of our time is spent indoors. Make sure you're giving your body clean air to boost your physical and mental health. EPA statistics indicate that indoor air is up to five times more polluted than outdoor air. The EPA has ranked indoor air pollution among the top five environmental dangers. The American Heart Association has linked Asthma, Allergy problems, lung cancer and heart issues to poor air quality.

The AIRx "Safe Zone" offers five stages of filtration:
Pre-filter traps dust, pollen, fibers, dust mite debris, skin cells, etc.
HEPA pleated filter reduces particles down to .3 microns (viruses, mold spores, pet dander, etc)
Activated carbon granules remove odors and harmful chemical pollutants - 10x's the capacity of carbon pad filters.
Cold catalyst final layer removes volatile organic molecules such as formaldehyde
Ion generator creates sanitizing ion to inactivate germs, mold and other toxins. The AIRx "Safe Zone" creates 10 million ions per cubic meter to draw in dust, attach microbes, viruses and mold spores.
Additional Product Information:
Filter life is approximately 6 months (we recommend that you vacuum the blue pre-filter layer monthly)
All three timer buttons will blink as a filter change reminder. Once you have replaced the filter, hold the "Timer" and "Speed" button down for 3 seconds
Dimensions: 21" H x 13" W x 7" D
---
Additional Information
---