Pool and Spa Filters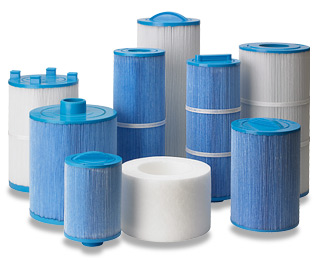 Filbur filters are produced to exact OEM specifications. Filbur pool filters maintain strict specifications on all replacement cartridges and grids. Don't be fooled by cheap imitations, Filbur cartridges are produced with genuine Reemay™ filter media and durable polyurethane end caps.

Save Your Furnace Tip #12:
Install a thermostat with a filter change feature. Some thermostats can be configured to keep track of either calendar days or system run time and display a message when itís time to change your filter, humidifier water pad, or UV bulb.