Honeywell 50000293-001 | Our#: 112888
Honeywell Replacement Postfilter for 16" X 20" Air Cleaner

1 review(s)
Honeywell 50000293-001 | Our#: 112888
Fast Shipping & Free Returns
100% Compatibility Guarantee
Honeywell Replacement Postfilter for 16" X 20" Air Cleaner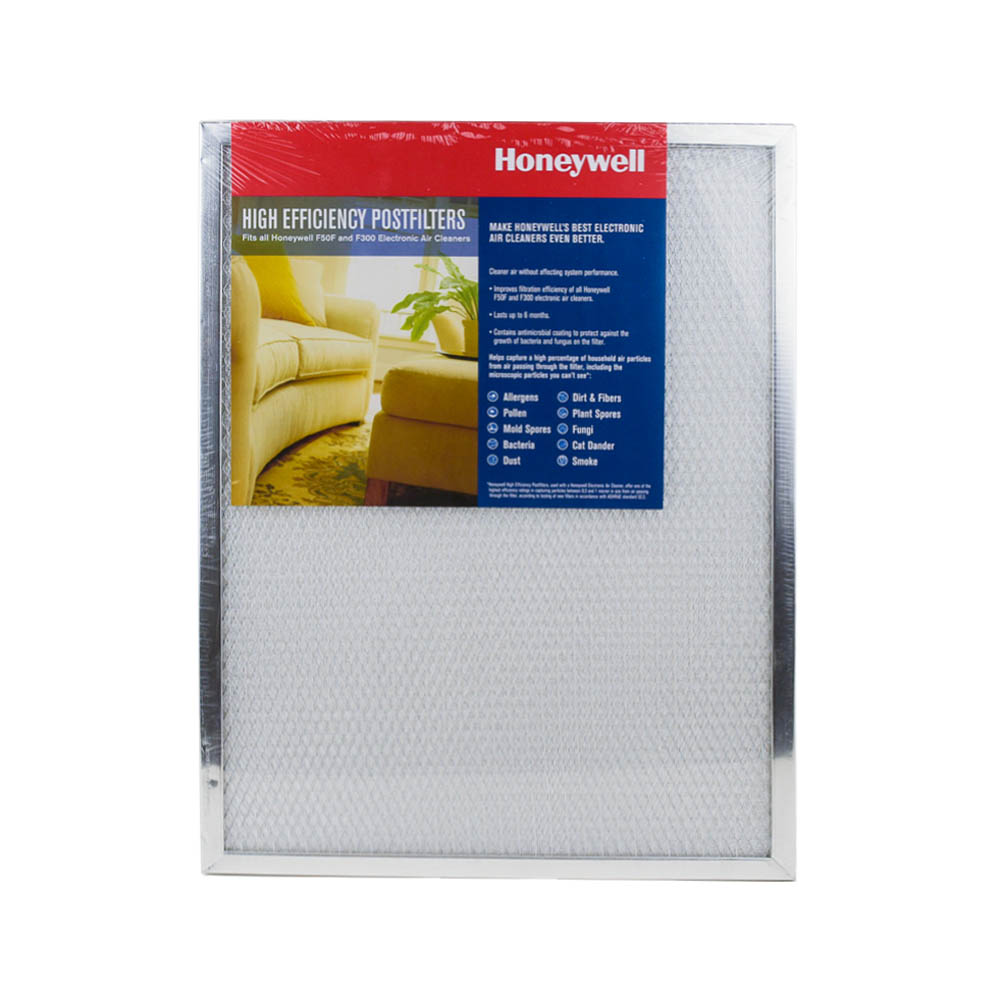 This product is currently unavailable.
The Honeywell 50000293-001 that you're looking for is so popular right now, it is not available at the moment. Enter your email address and we'll keep you updated when it's in stock.
Fast Shipping & Free Returns
100% Compatibility Guarantee
Frequently Purchased Together
Product Details
(2-pack) Original Honeywell replacement postfilters for Honeywell Electronic Air Cleaner.
16" x 20" This Pack Contains Two 16" x 10" Filters to Fit One 16" x 20" Air Cleaner.
OEM replacement for Honeywell Electronic Air Cleaner. (50000293-001)
Features:

New postfilters have been proven to add 8-10% more efficiency at the smallest micron channel (0.3-1 microns), while keeping added pressure drop at a minimum.
Antimicrobial coating protects against bacteria and fungal growth on the postfilters.
Electrostatic charge helps attracts airborne particles like a magnet.
Note:The electrostatic charge will break up if washed.
Postfilters will elevate the performance of your air cleaner's efficiency in capturing bacteria, smoke, particles, mold spores and other fungi.
Replacement filters for F300 and F50F Electronic Air Cleaners only - will not Fit F50E models!
Fits models F300E1001, F300A1620 and F50F1149
Honeywell recommends that postfilters be replaced approximately every six (6) months.
---
Additional Information
---