Honeywell 203373 | Our#: 112899
Honeywell Replacement Prefilter for 20" X 20" Air Cleaner - F50A-F50E
Honeywell 203373 | Our#: 112899
Fast Shipping & Free Returns
100% Compatibility Guarantee
Honeywell Replacement Prefilter for 20" X 20" Air Cleaner
Fits F50A & F50E Electronic Air Cleaners
NOTE: Will not fit F50F & F300 Air Cleaners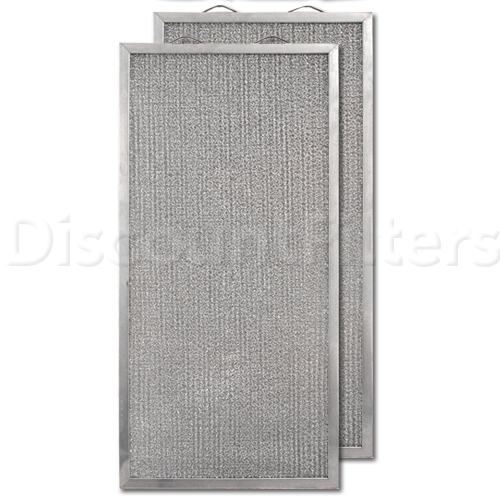 3 people in your area recently purchased this product!
$

52.84
(

2

Filters for $

105.67

)
Fast Shipping & Free Returns
100% Compatibility Guarantee
Frequently Purchased Together
Product Details
(2-pack) Original Honeywell Replacement Prefilter for Honeywell Electronic Air Cleaners - 20" x 20"
This Pack Contains Two 19.75" x 10" Filters to Fit One 20" x 20" Air Cleaner.
FEATURES:
OEM replacement for Honeywell Electronic Air Cleaner - (203373)
Fits F50A and F50E Electronic Air Cleaners
Traps larger particles in your air to help improve overall indoor air quality
Helps increase the efficiency of your Honeywell Air Cleaner
Fits F50E1083, F50E1190, F50A1124, F50E1091, F50E1315, F50A1165, F50E1182, F50E1323 electronic air cleaner models
These filters will NOT fit F50F and F300 Air Cleaners. These fit F50A and F50E Air Cleaners Only
Instructions:
To make sure you are getting the best performance from your air cleaner, make sure you clean the pre-filters regularly - every 1 to 6 months depending on your lifestyle (such as number of family members, pets, smoking, cooking, woodworking, etc). Vacuum the pre-filters or brush, or soak it in a tub. Do NOT wash the pre-filter in the dishwasher or car wash. Make sure the pre-filters are dry before sliding them back into the upstream prefilter guides. If the prefilters are still wet when you put them back in, the neon light may not come on and you may hear arcing. If arcing happens turn the unit off for 2-3 hours or until prefilters are dry.
---