Exact Match DPE20X22X1 | Our#: 174720
Dynamic Equivalent Air Cleaner Refills - 20" x 22" x 1" - 3 Pack

2 review(s)
Exact Match DPE20X22X1 | Our#: 174720
Fast Shipping & Free Returns
100% Compatibility Guarantee
Dynamic Air Cleaner Refills - 20" x 22" x 1" - 3 Pack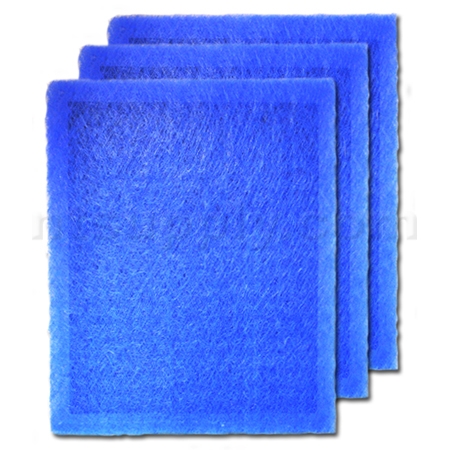 6 people in your area recently purchased this product!
$

21.48
(

3

Refill Pads for $

64.43

)
Fast Shipping & Free Returns
100% Compatibility Guarantee
Frequently Purchased Together
Product Details
Dynamic Air Cleaner Refills - 20" x 22" x 1" - 3 Pack

(actual pad size 18.5" X 19.375")
Aftermarket replacements for Dynamic 1" Polarized-Media Electronic Air Cleaner filters.

Dynamic® Air Cleaners improve the quality of the air in your home by:
Turning your HVAC system into a high-efficiency air cleaner

Removing microscopic particulates from the air, including bacteria, pet dander, and other contaminants

Removing mold, dust mites, and pollent from the air, providing allergy relief

Filtering out over 97% of the most microscopic particulates (< 0.3 microns), which keeps your home cleaner and reduces stress on your HVAC system
Dynamic® Air Cleaners can easily be installed with your existing HVAC system without having to make difficult or expensive changes to your ductwork. The filters fit into existing filter tracks in the air handler or in the return air grilles. The air cleaner can either connect to the R and C terminals on your furnace control board, or be plugged into a wall outlet with an optional transformer.
Replacing the Dynamic® Media Pad:

1) Turn the thermostat off and cut the power to the furnace or air handler
2) Open the panel or filter access door
3) Disconnect the adapter cord from the air cleaner
4) Remove the air cleaner and use a brush or vacuum to clean any dust or dirt that has accumulated on the outer screens.
5) Open the air cleaner and remove the old media pad. Discard carefully.
6) Replace the media pad with a new pad - it should lay flat, centered on the frame.
7) Close the air cleaner and reattach the power cord to the unit.
8) Replace the air cleaner into the air handler or return grille and restore power. Turn the HVAC system on at the thermostat.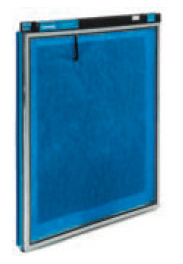 ---
Additional Information
---