IAQ HDC12 | Our#: 113019
Replacement Filter Wick for Emerson Portable Humidifiers - HDC-12, 4-Pack

53 review(s)
IAQ HDC12 | Our#: 113019
Fast Shipping & Free Returns
100% Compatibility Guarantee
Replacement Filter Wick for Emerson Portable Humidifiers - HDC-12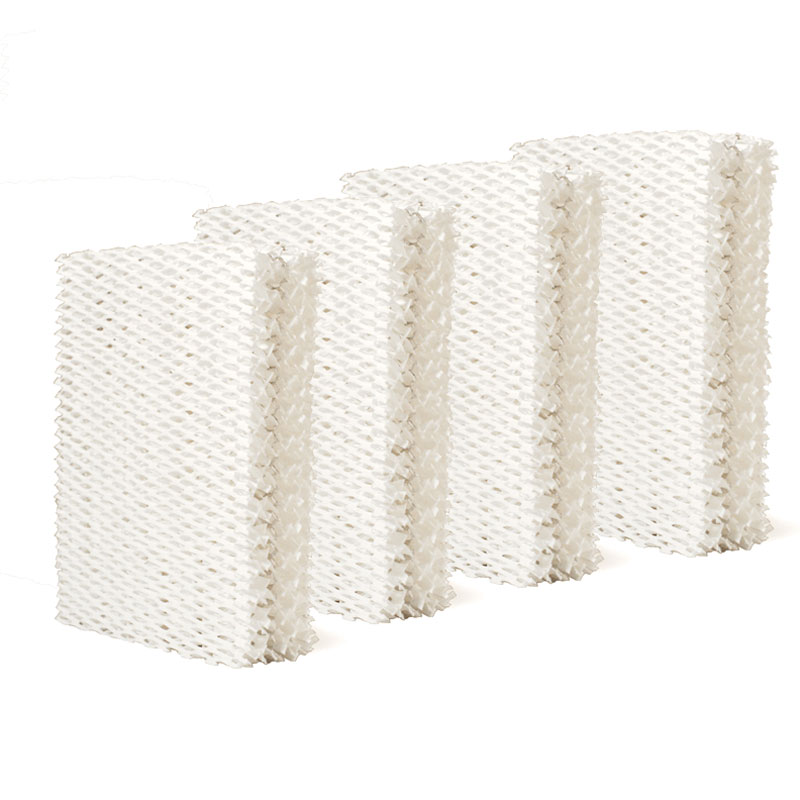 3 people in your area recently purchased this product!
Fast Shipping & Free Returns
100% Compatibility Guarantee
Frequently Purchased Together
Product Details
These high quality filter wicks are made by a leading manufacturer to fit Emerson MoistAir Portable Humidifiers and Kenmore Quiet Comfort 12 Gallon Portable Humidifiers.
Traps impurities in the water
Patented "Extended Life" design prevents by-pass air
Anti-bacterial treated
Replaces OEM Part Numbers HDC-12 and 14911
Replace the filter (evaporating wick) at least once per humidification season or more depending on water conditions in your area
Approximate Dimensions - 8" X 6.5" X 2.5"
Completely wet the filters (wicks) with individual frame assemblies in a sink full of coolwater to help reduce mineral build-up. Replace all wet filters with frame assemblies back into the humidifierbase. DO NOT SQUEEZE OR WRING OUT THE FILTER (Wick). To help extend the life of your filters repeat this step each time you fill your humidifier
---
Specifications
Dimensions:
Approximately 8" X 6.5" X 2.5"
Replaces These Pcs:
Accumulair:
UFES12
AIRCARE:
SES12
BestAir:
ES12
Emerson:
HDC-12
Kenmore:
Magnet:
HDC12
Fits In These Systems:
Emerson:
HD-1100
HD-1102
HD-1200
HD-12001
HD-120020
HD-1202
HD-1204
HD-12040
HD-12041
HD-1212
HD-1300
HD-13000
HD-13002
HD-1300W
HD-1301
HD-13030
HD-1305
HD-13050
HD-1405
HD-14050
HD-1406
HD-14060
HD-230
Kenmore:
758.144150
758.144151
758.144170
758.144171
758.14452
758.144520
758.144521
758.144522
758.144523
758.144530
758.144531
758.144532
758.144533
758.144540
758.1445630
758.154140
758.154200
758.155171
Quiet Comfort 14415
Quiet Comfort 144150
Quiet Comfort 144151
Quiet Comfort 14417
Quiet Comfort 144170
Quiet Comfort 14452
Quiet Comfort 144521
Quiet Comfort 144522
Quiet Comfort 144523
Quiet Comfort 14453
Quiet Comfort 144530
Quiet Comfort 144531
Quiet Comfort 144532
Quiet Comfort 144533
Quiet Comfort 14454
Quiet Comfort 154140