BestAir CB41 | Our#: 190146
Replacement Console Humidifier Wick for Bemis, Essick Air #1041

5 review(s)
BestAir CB41 | Our#: 190146
Fast Shipping & Free Returns
100% Compatibility Guarantee
Replacement filter wick for console humidifiers.
Fits humidifiers from Bemis, Essick-Air, AirCare, and others.
Our replacement filters are guaranteed to match original equipment performance and fit.
Replace at least one time per humidification season.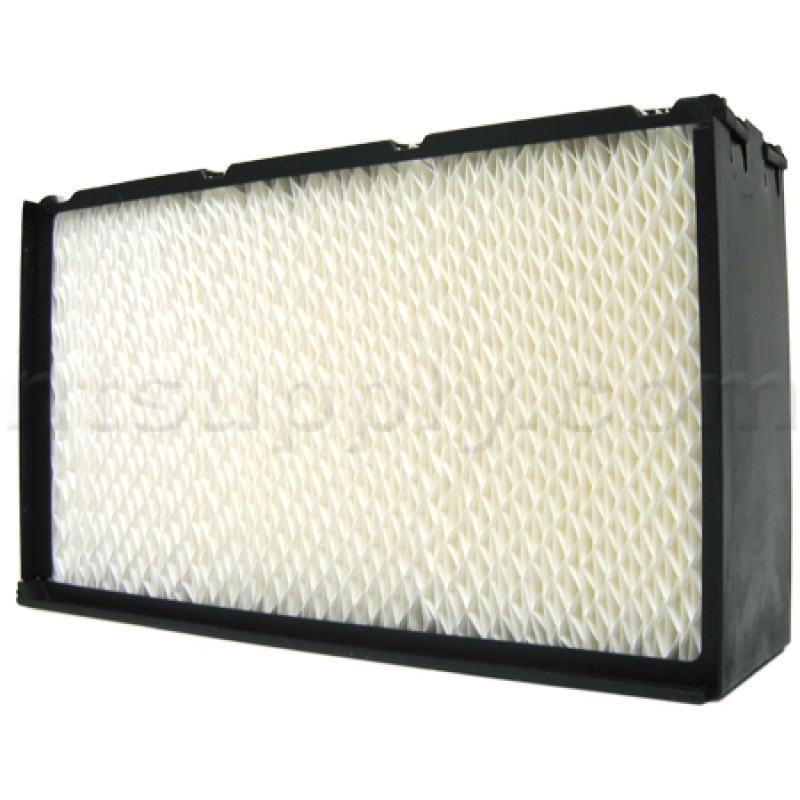 5 people in your area recently purchased this product!
In Stock
Ships in 24 hours
Fast Shipping & Free Returns
100% Compatibility Guarantee
Frequently Purchased Together
Product Details
This quality replacement filter wick is designed to fit console humidifiers from many popular manufacturers, including Bemis® , Essick-Air® , and AirCare® . The specially-constructed wicking media is enclosed in a durable plastic frame and holds water vapor which is distributed by the humidifier. Replace at least one time per humidification season, depending on the hardness of your water.
FEATURES
The heart of your evaporative humidifier
Traps minerals and impurities
Replace every 1-2 months (at least once per humidification season)
Dimensions - Approximately 9-3/4" X 16-1/2" X 4-4/8"
Essick-Air®, Bemis®, and AirCare® are registered trademarks of their respective owners. National Trade Supply, Inc. and DiscountFilters.com are not affiliated with Essick-Air®, Bemis®, or AirCare®. Any use of the of these brand names or model designations for this product is made solely for purposes of demonstrating compatibility.
---
Replaces These Wicks:
Bemis:
1041
BestAir:
CB41
Essick-Air:
1041
iallergy:
IA2556
Fits In These Systems:
AirCare:
100
400-499
4000-499
4161
426 300
426 700
4261
427300
436 300
4362
4363
436300
4371
447 401
447401
496 600
496 800
4962
497 800
4971
4973
497300
497800
4D6800
4D7800
4DTS 300
4DTS 900
600
600-699
6000
6000-699
696
696 400HB
696 500HB
696 800
6961
6964
696400
697 400
697 500
6974
Bemis:
400 Series
4161
426-300
426-700
4261
4262
4266
426700
427-300
4273
427300
436-300
4362
4363
436300
4371
447-301
447-401
496-800
4962
4963
496800
497-300
497-800
4971
4973
497300
4D7-300
4D7-800
600 Series
696-100
696-400
696100
6964
696400
697-400
697-500
6974
697400
ED11 Series
ED11-800
ED11-910
Essick-Air:
4161
426-300
426-700
4261
4262
4266
427-300
4273
436-300
4362
4363
4371
447-301
447-400HB
447-401
496-600
4962
4963
4968
497-300
4971
4973
4D6-800
4D7-300
4D7-800
4DTS-300
4DTS-400
4DTS-900
696-100
696-400
696-400HB
696-800
6964
697-400
697-500
697-500HB
6974
7V1041SS
ED11-600
ED11-800
ED11-910