Honeywell HC26E1004 | Our#: 112791
Honeywell HC26E 1004 Humidifier Pad, 2-Pack

40 review(s)
Honeywell HC26E1004 | Our#: 112791
Fast Shipping & Free Returns
100% Compatibility Guarantee
2-pack special Original Factory Replacement Water Panel Evaporator for Honeywell Humidifier Models: HE260A,HE265A,HE265B,HE360A,HE360B,HE365A,HE365B. 10" x 13" x 1 1/2". Agion Antimicrobial Coated.
3 people in your area recently purchased this product!
$

27.36
(

2

Water Panels for $

54.71

)
In Stock
Ships in 24 hours
Fast Shipping & Free Returns
100% Compatibility Guarantee
Frequently Purchased Together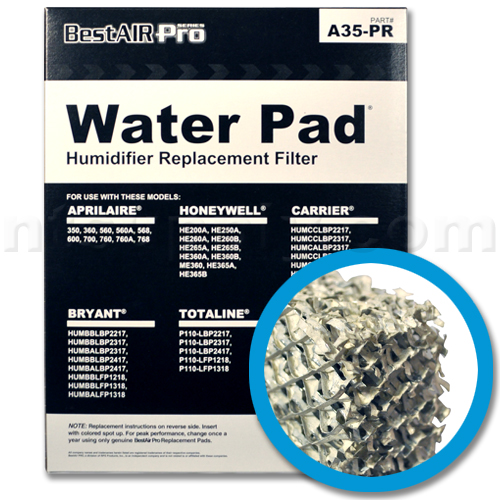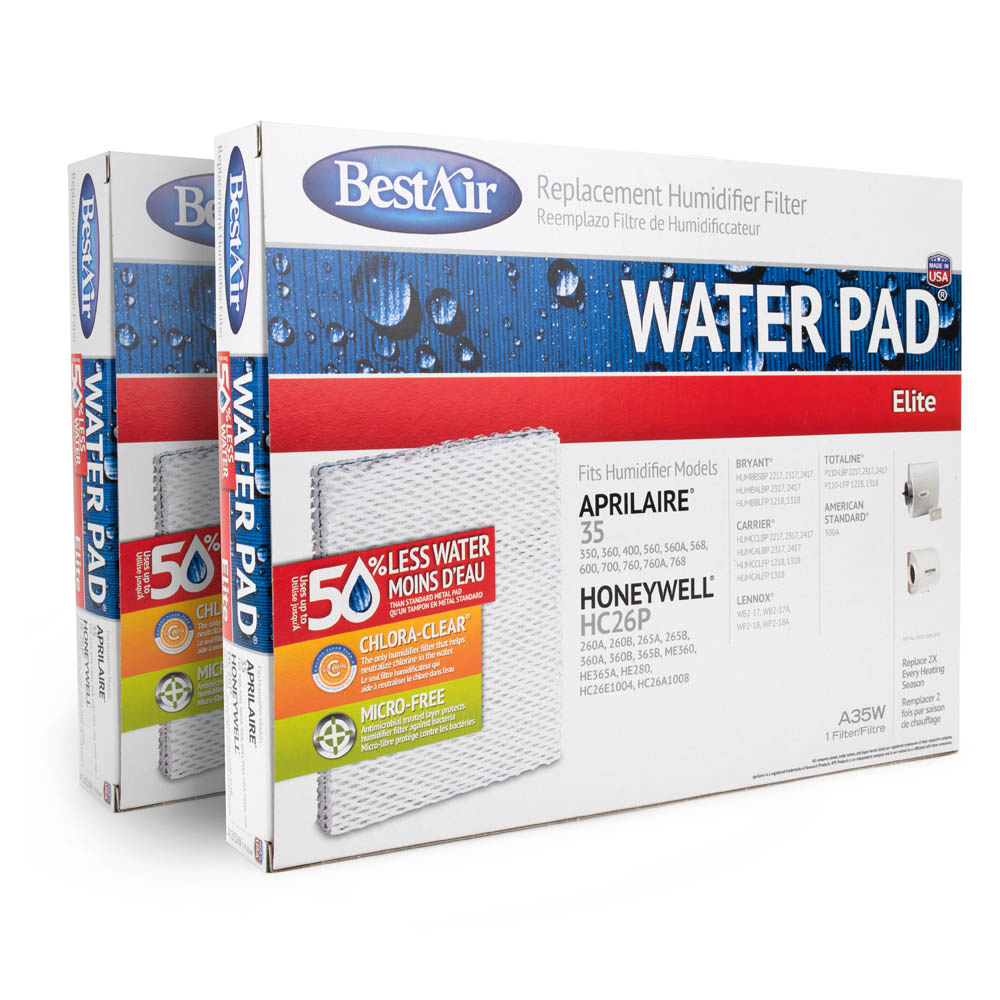 Product Details
SAVE MONEY WITH AN AFTERMARKET MODEL
Honeywell HC26E 1004 Humidifier Pad 2-Pack
In the "heart" of your whole-house humidifier is the Honeywell whole house humidifier filter, protecting your indoor space from the detriments of dry air and low humidity. As the weather gets colder, the humidity declines as colder air cannot hold as much moisture. Dry air in your indoor environment can raise a number of personal health concerns such as cracked skin, itchy eyes, bloody noses, and many other problems. To prevent this from occurring, install a Honeywell whole house humidifier filter into your filtration system. The Honeywell humidifier filter works to revitalize your indoor space by bringing moisture back into your indoor environment.
The Honeywell humidifier pad (AKA humidifier filter, water pad, water panel) effectively brings moisture into your indoor space utilizing a special aluminum honeycomb mesh. This aluminum mesh pad is covered with a clay-like coating that is ideal for absorbing and holding water. The humidification process begins when water from the humidification valve comes into contact with the water panel. The clay coating absorbs the water and holds it until hot, dry air from the furnace or fan coil is pushed through the filter. The hot air heats the water from the Honeywell humidifier pad and creates water vapor. This newly created water vapor is then distributed evenly throughout the indoor space via the forced-air duct system. Moisture is brought back into the indoor environment, alleviating dry air issues and providing a comfortable living space.
To ensure that your Honeywell whole house humidifier filter is running at maximum capacity, it is recommended that the water panel be replaced at least once a year. This can be either prior to the start or at the end of the heating season. A filter in place for an extended period of time will begin to accumulate build-up on the filter mesh. This will reduce the efficacy of the filter, potentially raising a number of health or maintenance concerns. To prevent this from occurring, routine filter changes should be performed. If you have especially hard water, the panel can be replaced 2 times per year.
Product Features:
Factory original OEM part
Dimensions approximately - 10" x 13" x 1 1/2"
Pad change instructions are printed on product carton
Agion Antimicrobial Coated
Fits the Following Humidifiers:
Honeywell HE260A
Honeywell HE260B
Honeywell HE360A
Honeywell HE360B
Honeywell HE365A
Honeywell HE365B
Honeywell HE300A
Honeywell HE200A
Honeywell HE250A
---
Replaces These Water Panels:
Honeywell:
hc26e1004
Toptech:
tt-pad1
Fits In These Systems:
Honeywell:
he200
he200a
he200a1000
he250
he250a
he250a1005
he260
he260a
he260a1002
he260a1010
he260a1044
he260a1234
he260b
he260b1000
he265
he265a1007
he265b1005
he265dg115
he265h8908
he265vpiaq
he300
he300a
he300a1005
he360
he360a1019
he360a1050
he360a1075
he360b
he360b1009
he365
he365a
he365a1006
he365b
he365b1004
he365dg115
he365h8908