AIRx HUTG100 | Our#: 187155
AIRx Replacement for Trion Humidifier Water Panel (G-116)

4 review(s)
AIRx HUTG100 | Our#: 187155
Fast Shipping & Free Returns
100% Compatibility Guarantee
(2-Pack) Replacement Water Panels for G-116 for Trion (Herrmidifier) Humidifier Model G-100, G-300. Dimensions are 14" x 8 7/8" x 1 7/8"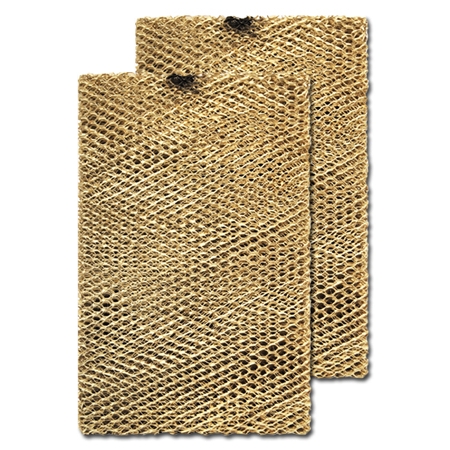 This product is currently unavailable.
The AIRx HUTG100 that you're looking for is so popular right now, it is not available at the moment. Enter your email address and we'll keep you updated when it's in stock.
Fast Shipping & Free Returns
100% Compatibility Guarantee
Frequently Purchased Together
Product Details
AIRx Replacement for Trion Humidifier Water Panel (Replaces Part # G-116)
The AIRx HUTG100 Humidifier Water Panel replaces the Trion pad # G-116. It features a honeycomb mesh with a unique coating that absorbs water and moistens the air as it blows across it, providing moist air to the entire home.

Features:
Honeycomb filtration traps mineral pollutants found in water and helps prevent them from entering your home.
For optimum performance, replace filter once every 6 months.
Areas with hard water may need to change their humidifier filter more often.
Specifications:
Size: 14" x 8 7/8" x 1 7/8"
For use with these models:
Trion (Herrmidifier):
Rheem / Ruud / Protech:
---
Replaces These Water Panels:
Ruud:
84-25055-01
Trion:
G-116
Fits In These Systems: