Bryant/Carrier 88NA2506MB01 | Our#: 198919
Bryant / Carrier 88NA2506MB01 Replacement Filter
Bryant/Carrier 88NA2506MB01 | Our#: 198919
Fast Shipping & Free Returns
100% Compatibility Guarantee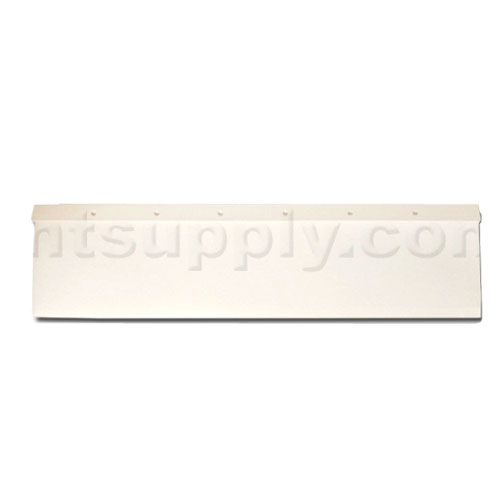 4 people in your area recently purchased this product!
In Stock
Ships in 24 hours
Fast Shipping & Free Returns
100% Compatibility Guarantee
Frequently Purchased Together
Product Details
This is the high efficiency filtering media, which is the heart of your air cleaner. To maintain optimum efficiency, the filter should be inspected quarterly and replaced at least every 12 months. The filter may require more frequent replacement if the filter appears dirty to the point of blocking air flow through the heating/cooling equipment. When replacing the filter be sure to keep the pleat spacers as they can be used for the life of the mechanical air cleaner. This high quality filter is manufactured by Carrier/Bryant.
Bryant/Carrier Expandable Media Type for 31MF 020/120, 902B-020 Mechanical Air Cleaner Replacement Air Filter
Part#: 88NA2506MB01 AKA 12758, P901-2109
MERV 10
Collapsed Dimensions: 25" W x 6-1/4" D
---
Replaces These Filters:
Bryant/Carrier:
12758
88NA2506MB01
P901-2109
Fits In These Systems:
How to change your furnace/air-conditioner/HVAC air filter
Estimated time: 10 minutes or less
Steps
Determine the location of your filter

Your forced air system will be similar, whether or not it is a heating (furnace) or cooling (AC) system – or both. The furnace filter housing/slot is located right next to the heating/cooling system's air handler or blower. Your filter(s) may also be located in a return grille on the wall or ceiling of your home.

Determine the type/size of filter that you use

Typically, the dimensions or part number of the filter will be printed on the filter frame. Use this information to order a new filter.

Purchase a new air filter from DiscountFilters.com

Visit DiscountFilters.com and purchase a new filter. Use our filter finders to verify the correct match.

Remove the old filter

Turn off the power to the heating/cooling system and remove the old filter from its housing/slot and discard.

Insert the new filter

Pay attention to any airflow direction arrows printed on the frame of the new filter. Install the filter by sliding it into the filter housing/slot with the airflow arrow pointing towards the blower. If installing the filter in a wall or ceiling grille – the airflow arrow should point towards the wall or ceiling. Turn on the power to the forced air system.

Enjoy cleaner air!