AIRx 20x25x5HW-ALLERGY | Our#: 176058
20x25x5 AIRx ALLERGY Honeywell FC100A1037 Replacement Air Filter - MERV 11, 2-Pack

260 review(s)
AIRx 20x25x5HW-ALLERGY | Our#: 176058
Fast Shipping & Free Returns
100% Compatibility Guarantee
Reduce common allergy symptoms
Reduces allergy irritating particles
Captures allergens like dust, mold spores, pet dander, dust mite debris and more
Lessens odors from car fumes & smog
Creates cleaner indoor air
Actual Dimensions: 19 ¾" x 24 ¾" x 4 ⅜"
9 people in your area recently purchased this product!
$

39.97
(

2

Filters for $

79.93

)
Fast Shipping & Free Returns
100% Compatibility Guarantee
Frequently Purchased Together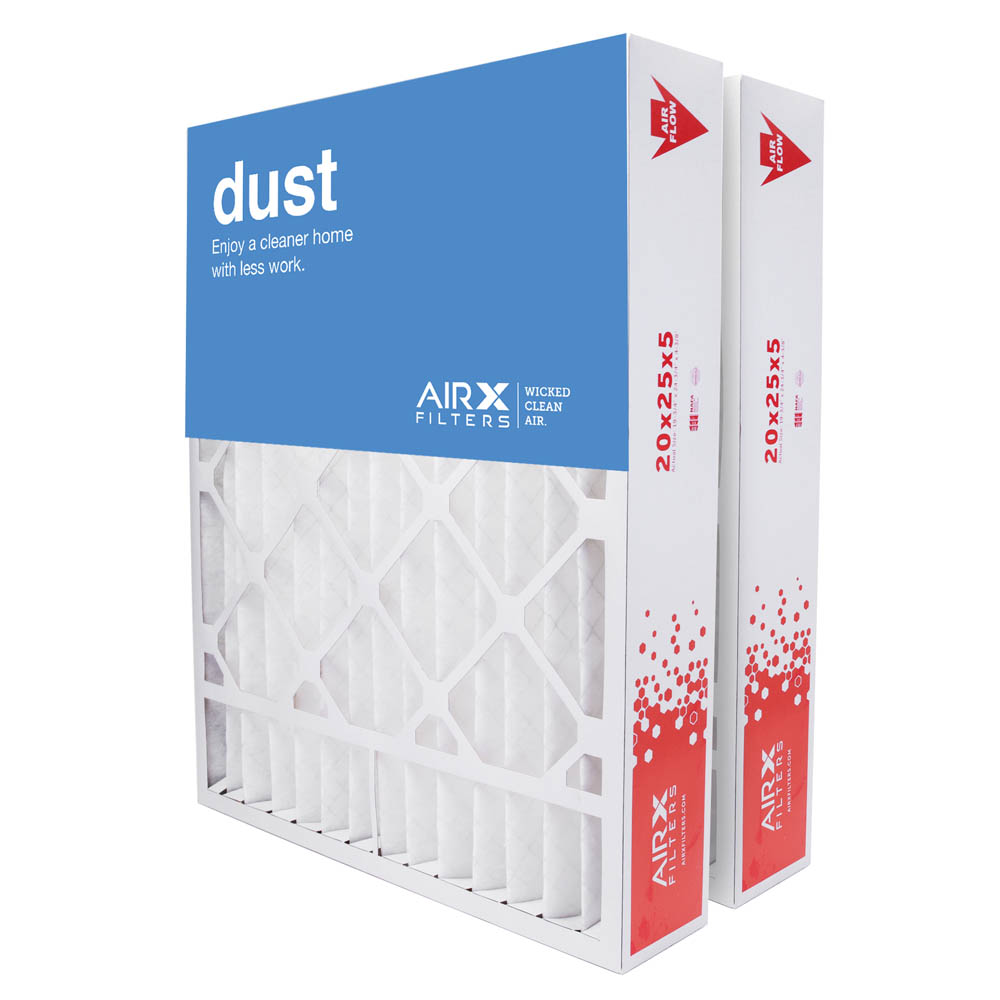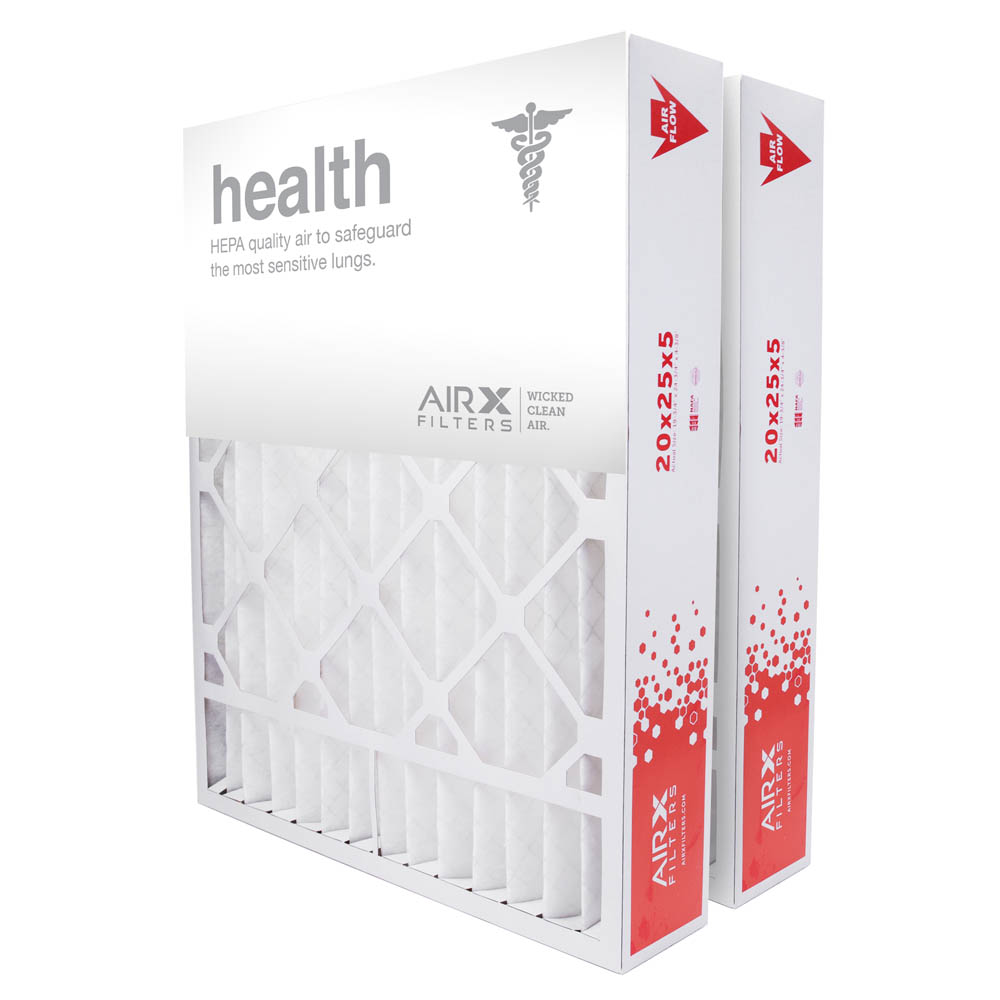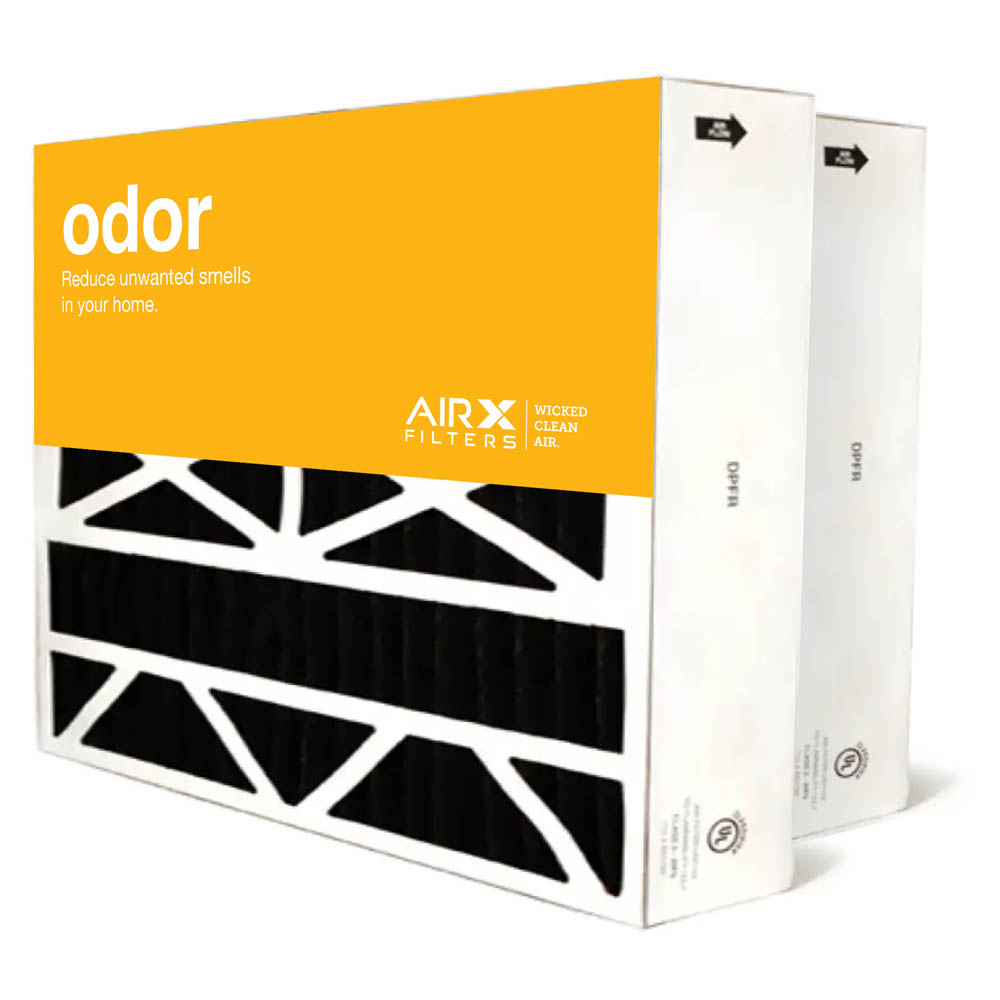 Product Details
Is this the right air filter for you?
If you want to promote superior indoor air quality (IAQ) for your family, this filter is for you! This filter removes many allergy-causing pollutants like pollen and dust mite debris and keeps your air clean. We promise convenient ordering and complete satisfaction!
Quality 5" pleated air filter offers improved filtration and longer service life over common 1" filters
MERV 11 rating means the filter attracts and holds household allergens like dust, pollen, mold spores, and other small particles that irritate your lungs
Replaces the popular Honeywell FC100A1037 - nominal size 20x25x5
Replace every 6 months under normal use
Made with pride in the USA
Fast Shipping and Free Returns on all filters
What does this air filter remove?

What part numbers does this filter replace?

Honeywell FC100A1037, FC35A1027, 203720, CF200A1016, CF100A1037, , CFS08D2025
AAF Air Demon 180-934-800, 142-304-800
Accumulair DPFW20X25X5M11
BestAir 5-2025-11, HW2025-11R
Purolator P25-2
Source1 S1-FM10202505HW
GeneralAire GA100A37

Quality Filters SBHW37MQP, 50001-102-0037, 50001-102-0038, 50001-102-0039, 50001-102-0040
ReservePro 4356
True Blue H720.1
Glasfloss HWP20254
Eco-Aire RDP.HW052025M11
Astro-Guard HWP20255M11
Koch Filters 102-718-004, 102-718-204
Filtrete DP03DC, ADP03-2PK
Flanders 82655.05203
---
Do you want to know about the technical specs?
Nominal Dimensions
Actual Dimensions
Filter Media
Electrostatically charged 100% synthetic gradient media that does not support microbiological growth
Filter Support Grid
30 gauge galvanized expanded metal grid
Frame
Moisture resistant double-wall beverage board
Max Temperature
180F (82C) continuous service, peak 225F (107C)
Max Humidity
Resistant to 100% R.H.
Replaces These Filters:
Accumulair:
DPFW20X25X5
DPFW20X25X5M11
DPFW20X25X5M13
DPFW20X25X5M15
DPFW20X25X5M8
DPFW20X25X5OB
AeroStar:
RDP.HW052025M08AF48
RDP.HW052025M08FF48
RDP.HW052025M11AF48
RDP.HW052025M11FF48
RDP.HW052025M13AF48
RDP.HW052025M13FF48
Air Demon:
142-304-80
Air Handler:
Astro-Guard:
HWP20255
HWP20255M11
HWP20255M13
HWP20255M8
BestAir:
5-2025-11
5-2025-8
GA-5-2025-PR11
HW2025
HW2025-11R
HW2025-8R
PFHW2025
Clean Home:
KGM11HW20254
Columbia:
22N9401
CARF8250602
CARFC100A1037
CARL86469
DPHW720
FIL82506062B
HRG2025
Eco-Aire:
RDP.HW052025M08
FilterBuy:
HRF20x25x5
HRF20x25x5M11
HRF20x25x5M13
HRF20x25x5M8
FiltersFast:
FFC20255HON
FFC20255HONM13
GeneralAire:
Honeywell:
203720
20X25
25X20
CF100A1025
CF200D2025
CF408F1625/E
CF508D2025
FC100A1037
FC100A1037/U
FC200E1037
FC35A1027
Koch Filters:
102-718-004
Magnet:
5-2025-13
AC100
FC200E1037AM
National Filter Sales:
PF-02-202505HW-1
PF-02-202505HW-2
Nordic Pure:
20X25X5H-PBS
20X25X5HM10
20X25X5HM12
20X25X5HM13
20X25X5HM13+C
20X25X5HM14
20X25X5HM14+C
20X25X5HM15
20X25X5HM15+C
20X25X5HM8
20X25X5HM8C
20X25X5HPM10C
20X25X5HPM12C
Purolator:
P25-2
Quality Filters:
50001-202-0037
50001-202-0038
50001-202-0039
50001-202-0040
SBHW3740
SBHW37DQP
SBHW37EQP
SBHW37GQP
SBHW37MQP
SBHW37OB
True Blue:
H720.1
Ultra:
HBC4-2025-2HW
York:
S1-FM10202505HW
Fits In These Systems:
Honeywell:
F100
F100B1032
F100F1038
F100F1087
F100F2010
F100F2044
F100F2051
F150
F150E1034
F200
F200E1037
F200F2010
F25
F25F1026
F35
F35A1027
F35F1016
F35F1024
F35R
F50A1009
F50A1108
F50E1067
F50F1065