AIRx 20x20x5AB-HEALTH | Our#: 174579
20x20x5 AIRx HEALTH Air Bear 255649-103 Replacement Air Filter - MERV 13, 2-Pack

69 review(s)
AIRx 20x20x5AB-HEALTH | Our#: 174579
Fast Shipping & Free Returns
100% Compatibility Guarantee
Protect more sensitive lungs
Highest rated filter to reduce most pollutants
Reduces pollen, dust, lint, dust mite debris, pet dander & mold spores
Lessens odors from car fumes & smoke
Removes bacteria & virus carriers
Creates cleaner indoor air
Actual Dimensions: 19 11⁄16" x 20 11⁄16" x 4 ⅞"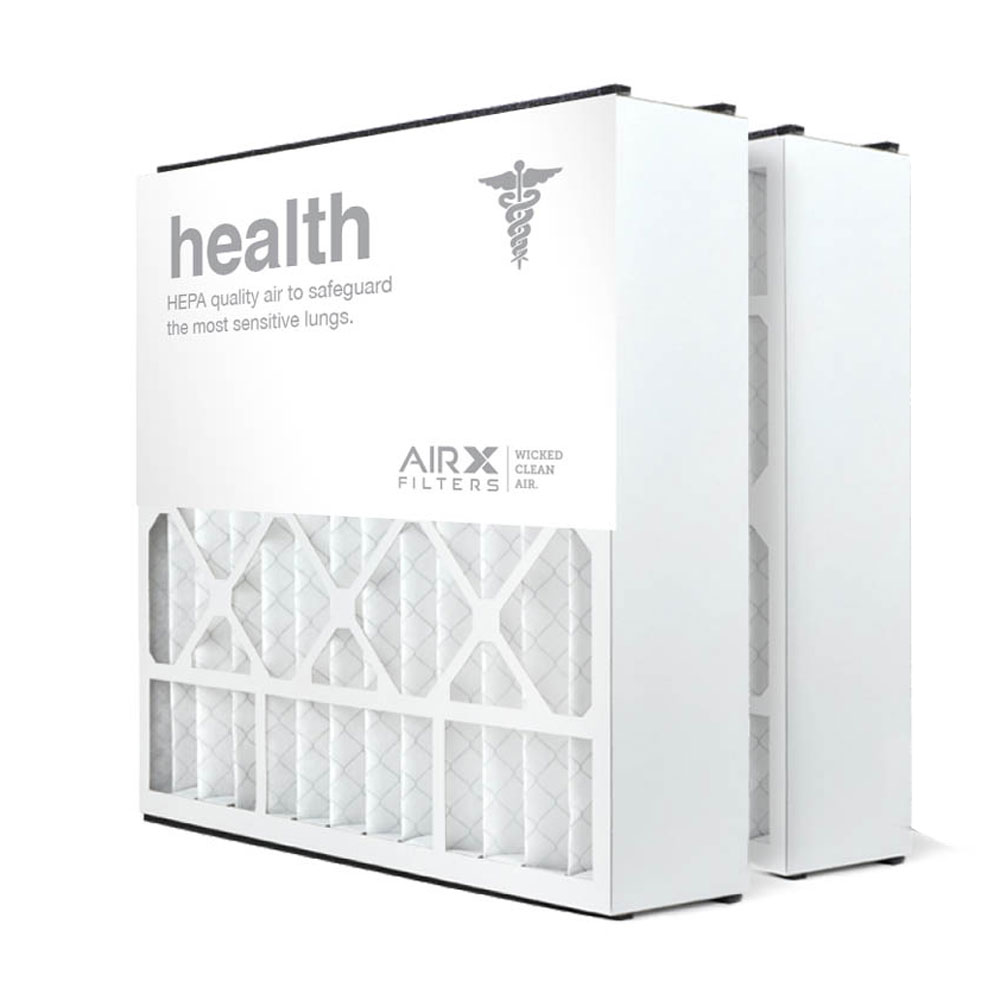 2 people in your area recently purchased this product!
$

44.95
(

2

Filters for $

89.90

)
Fast Shipping & Free Returns
100% Compatibility Guarantee
Frequently Purchased Together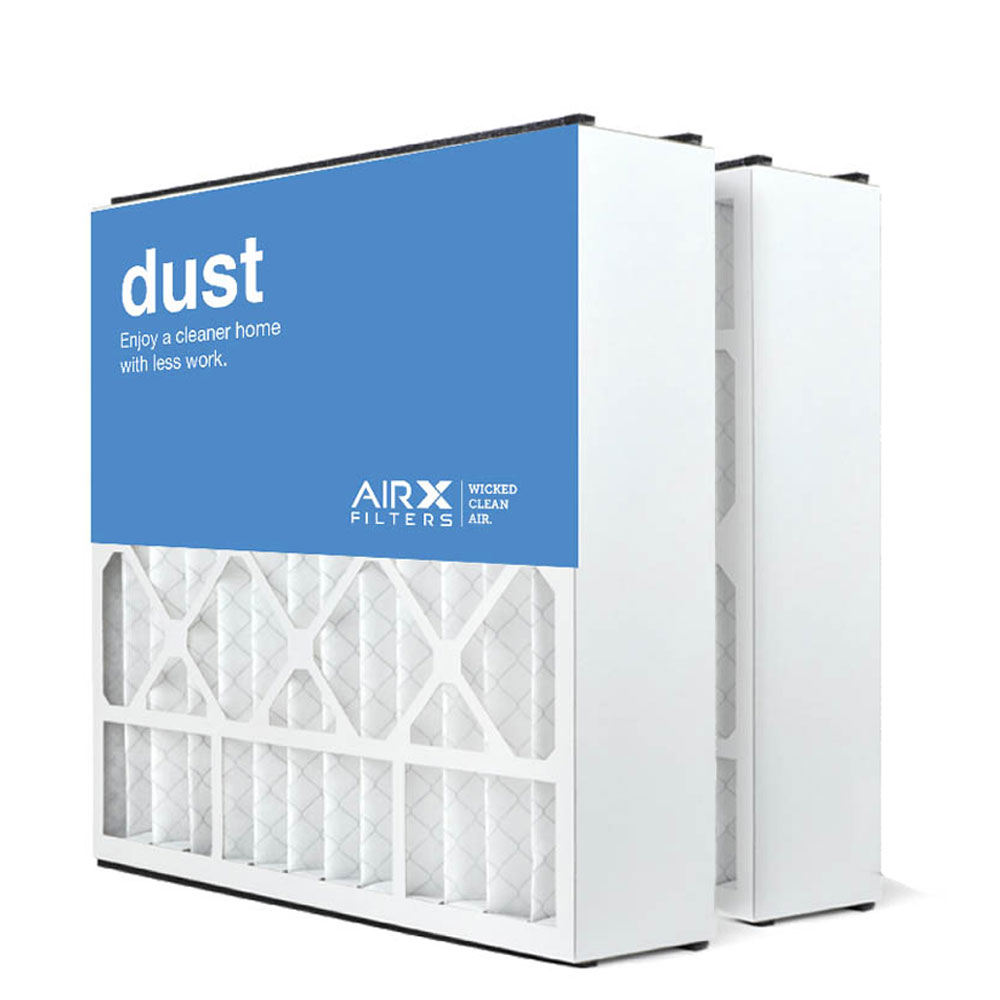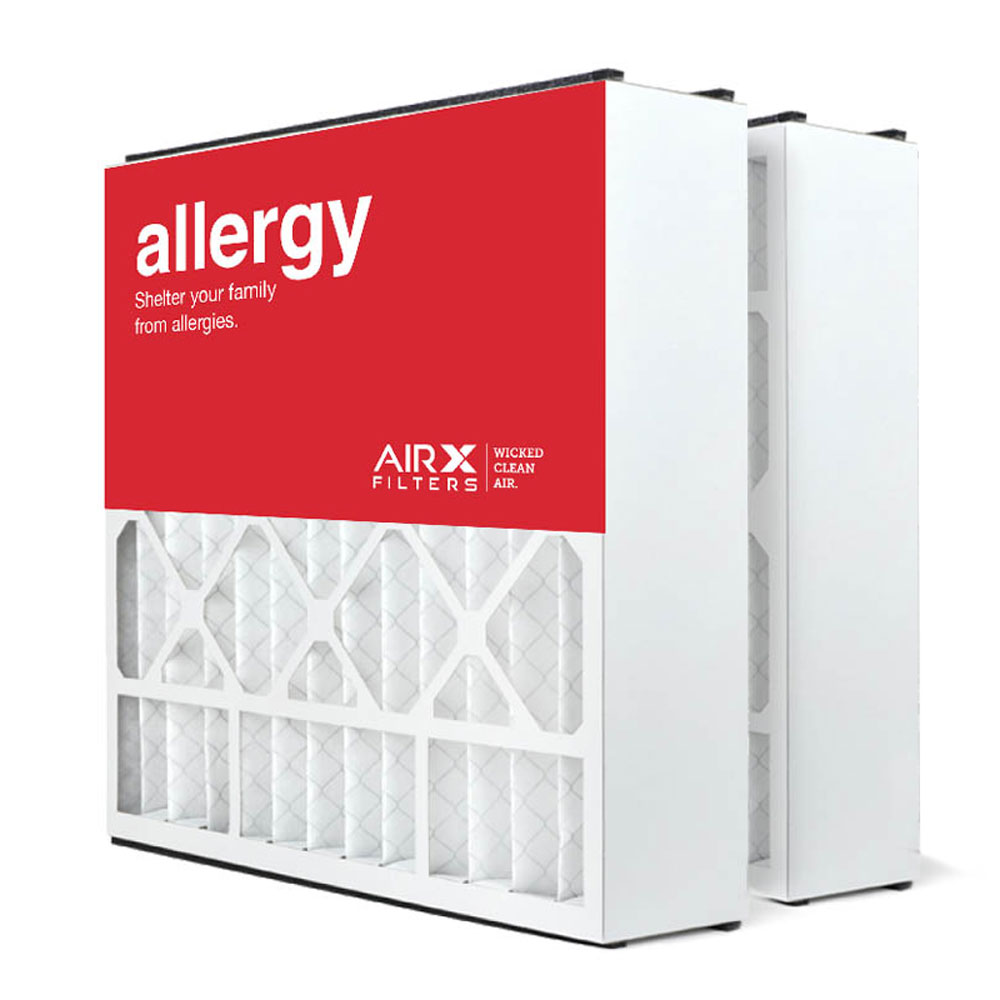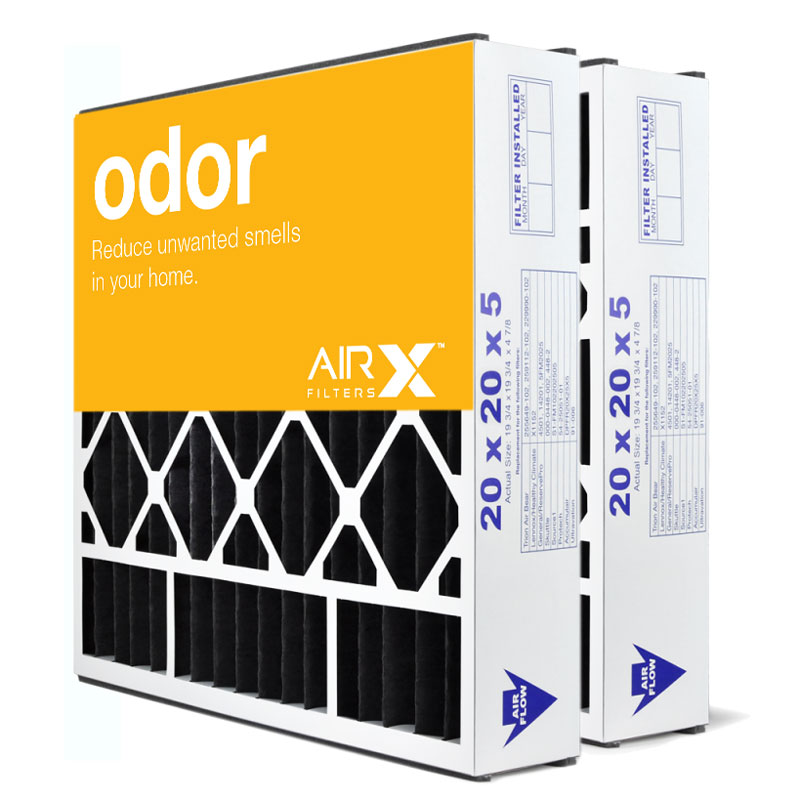 Product Details
Is this the right air filter for you?
If you want the ultimate solution to indoor air quality problems, this is the filter for you! The media in this filter is designed remove small particles (even viruses and bacteria) that irritate your lungs. You won't find this unusual size at the local hardware store. We make it convenient and quick and deliver right to your door.
MERV 13 rating insures that the filter removes > 90% of particles from 1 to 3 microns
Quality 5" pleated air filter offers improved filtration and longer service life over common 1" filters
Replaces the Trion Air Bear Model 259112-103 and 255649-103
Replace every 6-9 months under normal use
Foam gasketing insures tight fit and eliminates air bypass
Made with pride in the USA
Fast Shipping and Free Returns on all filters
What does this air filter remove?

What part numbers does this filter replace?
Trion Air Bear 259112-103, 255649-103, 229990-003
Accumulair DPFR20X20X5M13
Glasfloss ABP16255M13
Magnet AB52020
Tier 1 RDPAB052020M13
Eco-Aire RDP.AB052020M11
National Filter Sales PF-03-162505AB-2
Nordic Pure 20X20X5ABM12
Trion Air Bear ® and Trion ® are registered trademarks of Air System Components, Inc.. DiscountFilters.com and AIRx are not affiliated with Trion or Air System Components, Inc.. We do not offer OEM products from Trion Air Bear ®. The Trion Air Bear ® brand name is the registered trademark of it's respective owner. Any use of the Trion Air Bear ® brand name or model designation for these products is made solely for purposes of demonstrating compatibility.
---
Do you want to know about the technical specs?
Nominal Dimensions
Actual Dimensions
19 11⁄16 x 20 11⁄16 x 4 ⅞"
Filter Media
Electrostatically charged 100% synthetic gradient media that does not support microbiological growth
Filter Support Grid
30 gauge galvanized expanded metal grid
Frame
Moisture resistant double-wall beverage board
Max Temperature
180F (82C) continuous service, peak 225F (107C)
Max Humidity
Resistant to 100% R.H.
Replaces These Filters:
Accumulair:
DPFR20X20X5
DPFR20X20X5M11
DPFR20X20X5M13
DPFR20X20X5M15
DPFR20X20X5M8
DPFR20X20X5OB
AeroStar:
RDP.AB052020M08
RDP.AB052020M08AF3
RDP.AB052020M11
RDP.AB052020M11AF3
RDP.AB052020M13
RDP.AB052020M13AF3
Air Bear:
229990-003
229990-103
255649-103
259112-103
455604-001
455604-019
Astro-Guard:
ABP20205-2
BestAir:
AB-2020-11
AB-2020-13
AB-2020-8
AB-2020-C
FilterBuy:
ABR20x20x5M11
ABR20x20x5M13
ABR20x20x5M8
FiltersFast:
FFC20205TABM8
Flanders:
Glasfloss:
ABP20205AC
Koch Filter:
102-718-003
Magnet:
National Filter Sales:
PrecisionAire:
Quality Filters:
Tier1:
RDPAB052020CB
RDPAB052020M08
RDPAB052020M11
RDPAB052020M13
Trion:
229990-003
229990-103
255649-103
259112-103
455604-001
455604-019
Fits In These Systems:
Trion:
455602-225
455602-227
455604-019
Air Bear Plus 20 X 20
Air Bear Supreme 20 X20
How to change your furnace/air-conditioner/HVAC air filter
Estimated time: 10 minutes or less
Steps
Determine the location of your filter

Your forced air system will be similar, whether or not it is a heating (furnace) or cooling (AC) system – or both. The furnace filter housing/slot is located right next to the heating/cooling system's air handler or blower. Your filter(s) may also be located in a return grille on the wall or ceiling of your home.

Determine the type/size of filter that you use

Typically, the dimensions or part number of the filter will be printed on the filter frame. Use this information to order a new filter.

Purchase a new air filter from DiscountFilters.com

Visit DiscountFilters.com and purchase a new filter. Use our filter finders to verify the correct match.

Remove the old filter

Turn off the power to the heating/cooling system and remove the old filter from its housing/slot and discard.

Insert the new filter

Pay attention to any airflow direction arrows printed on the frame of the new filter. Install the filter by sliding it into the filter housing/slot with the airflow arrow pointing towards the blower. If installing the filter in a wall or ceiling grille – the airflow arrow should point towards the wall or ceiling. Turn on the power to the forced air system.

Enjoy cleaner air!