Brita Slim Filtered Water Pitcher
Brita 42629 | Our#: 172489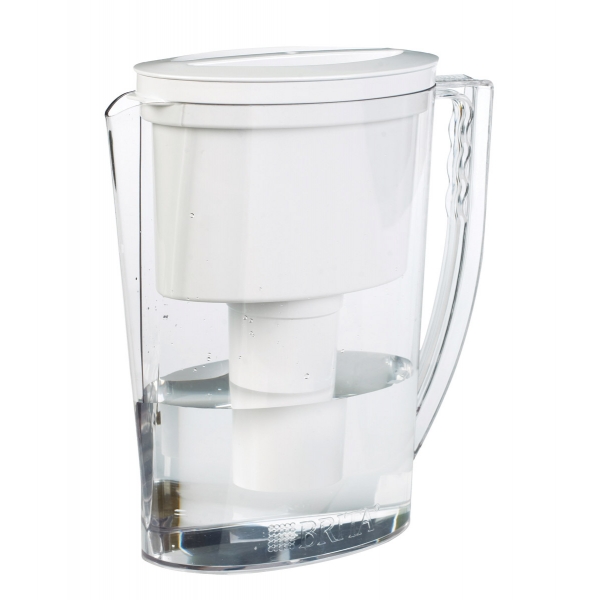 Description
---
Brita Slim Filtered Water Pitcher
The sleek and compact design is perfect for small households.
Features:
Capacity: 40oz. or five 8oz glasses
Includes pitcher and one filter
Dimensions : 10" tall, 9" Wide. and 4" Deep
Reduces:
Lead
Mercury
Benzene
Toluene
Tetrachloroethylene
Zinc
Chlorine
Taste and Odor

Save Your Furnace Tip #4:
MERV stands for Minimum Efficiency Reporting Value, and measures a filters' efficiency in removing small particles. The higher the MERV rating, the more particles the filter can remove.