Brita Grand Green Filtered Water Pitcher
Brita 35378 | Our#: 177303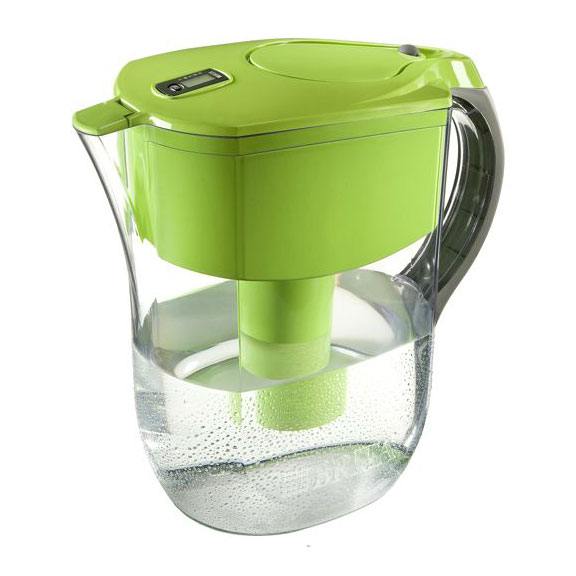 Description
---
Brita Grand Green Filtered Water Pitcher


This larger pitcher has an elegant design and looks great anywhere.
Features:
Capacity: 80oz. or ten 8oz glasses
Electronic filter change indicator
Flip-top for easy refilling
Easy grip handle
Includes pitcher and one filter
Reduces:
Lead
Mercury
Benzene
Toluene
Tetrachloroethylene
Zinc
Chlorine
Taste and Odor

Refrigerator Water Filter Tip #4:
The main ingredient in almost all water filters is activated carbon, which is a form of carbon that has been processed to make it extremely porous and thus to have a very large surface area available for absorption of chemicals and impurities.