Cuckoo CP-MN031W | Our#: 187776
Nanofiltration Counter Top Water Filter System

1 review(s)
Cuckoo CP-MN031W | Our#: 187776
Free Shipping & Returns
100% Compatibility Guarantee
Three Stage system purifies and mineralizes for optimal health effects and taste
Nanofilter membrane removes particles down to bacteria & virus size
Activated carbon + KDF media removes Chlorine, pesticides, chemicals, LEAD, heavy metals, VOC's and odor
Mineralization cartridge increases PH and makes water more absorbable for better hydration and gastrointestinal health
Easily connects to most faucets or can be direct plumbed
5 people in your area recently purchased this product!
In Stock
Est. to ship Tuesday, Jan. 21st
Free Shipping & Returns
100% Compatibility Guarantee
Frequently Purchased Together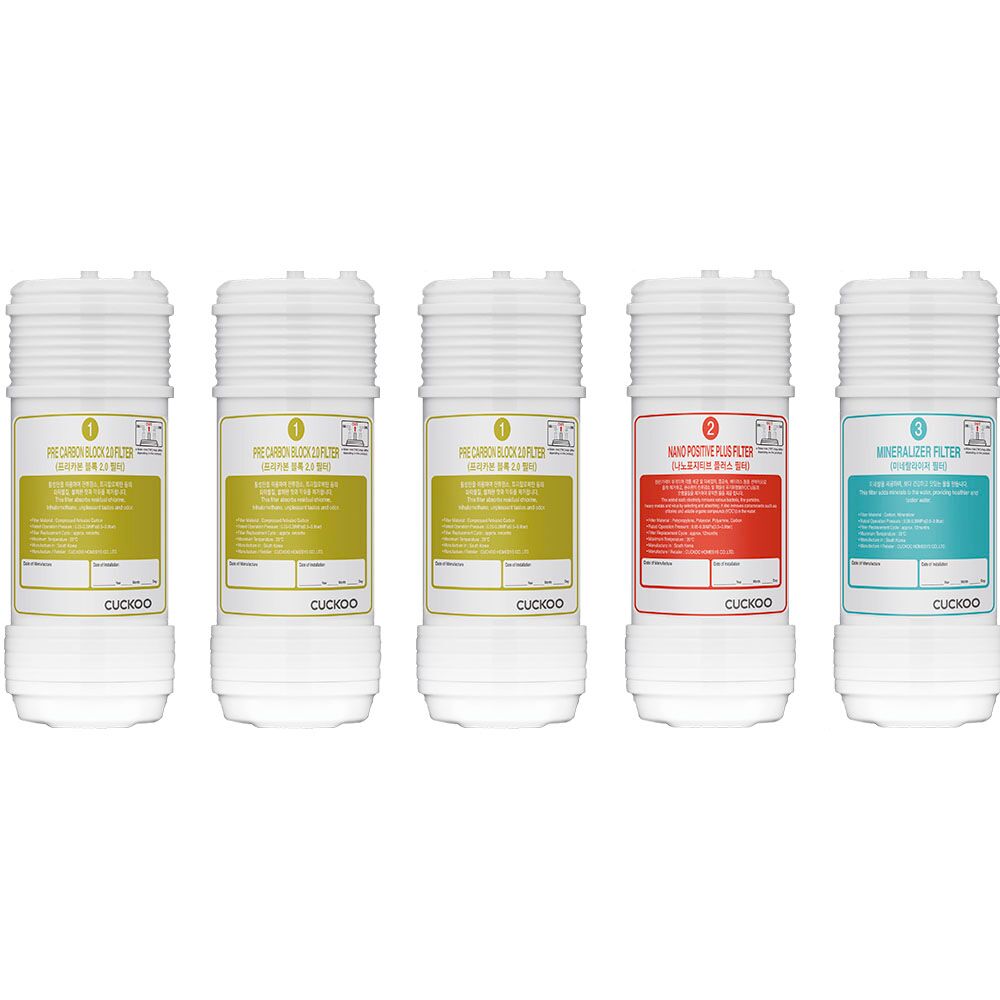 Product Details
Powerful Filtration: Cuckoo's three stage filtration system with Carbon + NanoFilter + Alkaline Mineralizer reduces harmful bacteria, viruses, odor, giardia cysts, germs, organic substances, chlorine, Trihalomethanes, Volitile Organic Compounds and more to make your water safe, clear and fresh tasting.
Direct Flow Mineral Infusion: Cuckoo's direct flow gives you ultra pure water without the need of a storage tank and without a wastewater stream. The Mineralizer filter povides an all-natural mineral boost which creates a mild alkalinity and infuses the water with nutrients essential to life such as calcium, magnesium, and potassium.
Filter Replacement is Fast and Easy: Just remove the side panel, flip up the filter, pull out and pop in the replacement. No water leaks, no hassles. The system will even tell you when it's time to change the filter.
Super Simple Installation: The kit comes complete with the ablilty to adapt to almost any kitchen faucet, or you can "T" into a water line under your sink for a more concealed installation.
Dimensions: 14.5" tall, 15" deep and 5.5" wide
---
Additional Info
rmation
---