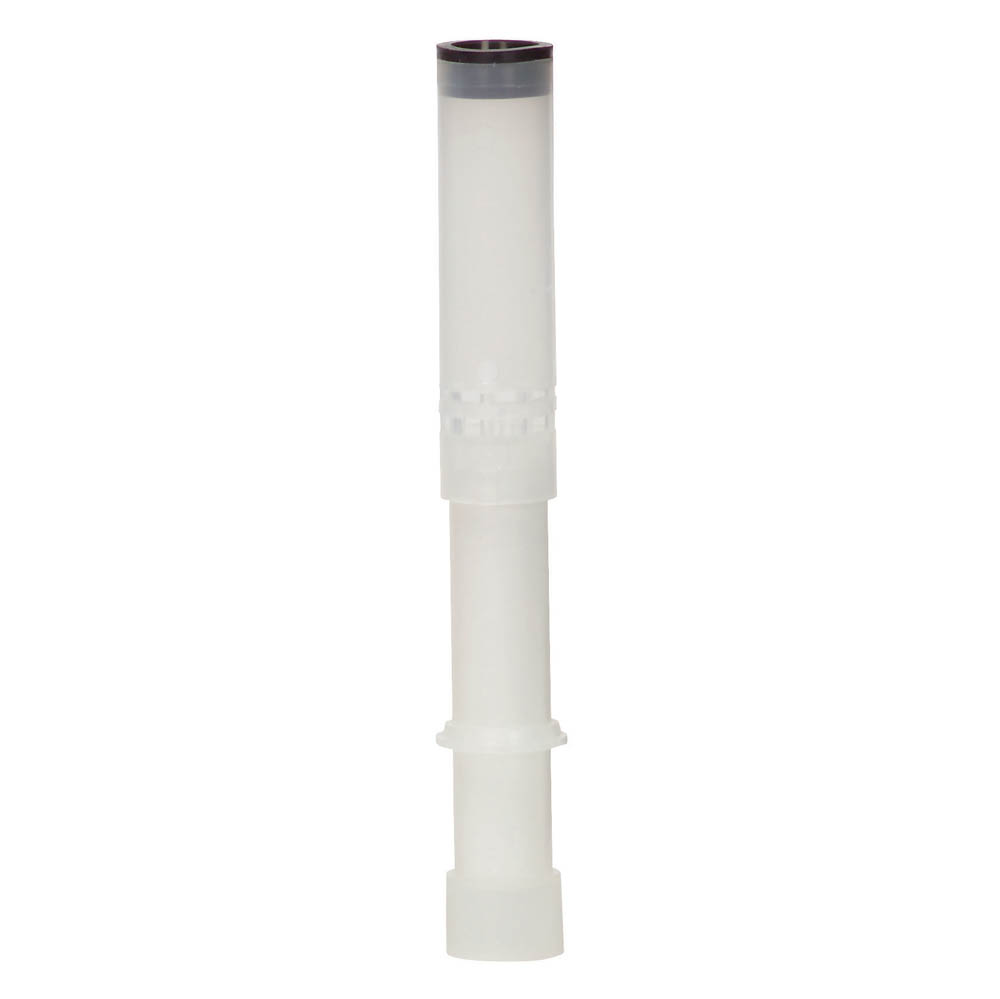 Everpure EV9799-02 | Our#: 111969
Everpure Replacement ScaleStick SS-10 Scale Reduction Cartridge
Everpure EV9799-02 | Our#: 111969
Free Shipping & Returns
100% Compatibility Guarantee
Everpure Replacement ScaleStick SS-10 Scale Reduction Cartridge (EV9799-02)
4 people in your area recently purchased this product!
Free Shipping & Returns
100% Compatibility Guarantee
Frequently Purchased Together
Product Details
Everpure Replacement ScaleStick SS-10 Scale Reduction Cartridge (EV9799-02)
This is the New Replacement Cartridge SS-10 SCALESTICK Model for the Older AR-10 Cartridge. This cartridge prevents limescale build-up while providing corrosion protection for steamers, combi-ovens, coffee machines, ice machines, proofers and insta-hot water dispensers.

Description:
For water-using appliances in coffee, espresso, steam, ice and proofer applications.
Features HydroblendT compound, a unique blend that inhibits mineral scale deposits and provides corrosion protection in low flow water-fed equipment
Patented design (patent no. 5,580,448) dispenses a controlled amount of HydroblendT for long-term protection and provides greater effectiveness than standard phosphate treatments
Unaffected by high temperatures, permitting a wide variety of applications
Translucent cartridge allows simple visual monitoring of product usage and ensures against wasteful premature cartridge replacement
Integral feed cartridge fits most standard 10 inch housings
SS-10 fits all current SR-X housings and all existing old style AR-X housings
The contaminants or other substances removed or reduced by this drinking water system are not necessarily in your water. Do not use with water that is microbiologically unsafe or of unknown quality without adequate disinfection before or after the system.
---
Specifications
Dimensions:
10-1/16" H x 1-5/16" Dia.
Flow Rate:
0.1 GPM
Max Temperature:
150 °F
Reduction Claims:
Scale
Replaces These Filters:
Heritage Parts:
EVEEV9799202
Restaurant Supply:
8912
Webstaurant:
339EV979902
Zoro:
G3172057
Fits In These Systems:
Everpure:
CS10-11 Steam Filtration
CS10-21 Steam Filtration
EV9328-05
EV9328-06
EV9330-42
EV9347-20
EV9347-21
EV9437-10
EV9437-11
EV9437-21
EV9797-20
EV9797-21
EV9797-22
EV9797-50
EV9797-82
EV9797-83
EV9798-45
High Flow CSR Plus-XC
High Flow CSR Quad MC
High Flow CSR Triple MC
High Flow CSR Twin MC
Kleensteam II CT
Kleensteam II Single
Kleensteam II Twin
SR-X Deliming System
SR-X Feeder
Pentair:
CS10-11 Steam Filtration
CS10-21 Steam Filtration
EV9328-05
EV9328-06
EV9330-42
EV9347-20
EV9347-21
EV9437-10
EV9437-11
EV9437-21
EV9797-20
EV9797-21
EV9797-22
EV9797-50
EV9797-82
EV9797-83
EV9798-45
High Flow CSR Plus-XC
High Flow CSR Quad MC
High Flow CSR Triple MC
High Flow CSR Twin MC
Kleensteam II CT
Kleensteam II Single
Kleensteam II Twin
SR-X Deliming System
SR-X Feeder
Additional Info
rmation
---