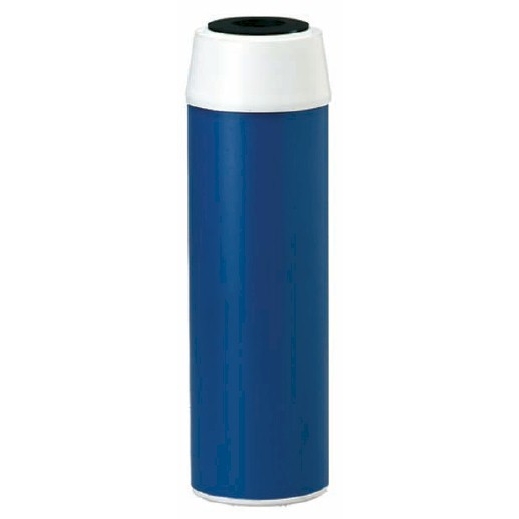 Everpure DEV910811 | Our#: 111734
Everpure CGT-10 10" Water Filtration Cartridge
Everpure DEV910811 | Our#: 111734
Fast Shipping & Free Returns
100% Compatibility Guarantee
Everpure CGT-10 10" Water Filtration Cartridge DEV9108-11
This product is currently unavailable.
The Everpure DEV910811 that you're looking for is so popular right now, it is not available at the moment. Enter your email address and we'll keep you updated when it's in stock.
Fast Shipping & Free Returns
100% Compatibility Guarantee
Frequently Purchased Together
Product Details
Everpure CGT-10 10" Water Filtration Cartridge DEV9108-11.
Replacement for Aqua Pure residential filter # AP017, Bunn C-10 and ED-TL-1, Cuno CFS117, PureMark PFS17, Shurflo SF31-T0 and 15-053-00

Features
Granular activated carbon effectively reduces unwanted tastes, odor and chlorine from drinking water
A 20 micron post-filter helps reduce suspended particles from the filtered water
Improves the taste of beverages such as fountain drinks and coffee
Helps keep equipment running at peak efficiency and keeps maintenance costs down
Drop-in design fits most 10" bowls
Installation Tips
Install vertically so bowls hang down.
Allow 2-1/2" clearance below the cartridge for easy cartridge replacement
Make sure O-ring on bowl is sufficiently lubricated
Always screw on bowls by hand; do not use a housing wrench
Operation Tips
Change cartridges on a regular 6 month preventative maintenance program
Change cartridges when capacity is reached or when pressure decreases
Always inspect O-ring; change and/or lubricate if necessary
Always flush the filter cartridge at time of installation and cartridge change
Application/Sizing
For foodservice applications
Drop-in cartridge for taste and odor reduction
Capacity: 5,000 gallons (18,900L)
---
Specifications
Dimensions:
9-3/4" H x 2-3/4" Dia.
Capacity:
5000 Gallons
Flow Rate:
1 GPM
Reduction Claims:
Scale, Taste, Odor, Chemicals
Replaces These Pcs:
Bunn:
Cuno:
CFS117
Dupont:
WFPFC9001
Ice Machines Plus:
8667
PureMark:
PFS17
Shurflo:
Webstaurant:
HPEV910811
Fits In These Systems:
All:
10" Slimline Housings
OmniFilter:
OmniFilter Housings After 2014
Additional Info
rmation
---